Remembering musicians, who give us so much
Martin Cullingford, Editor, Gramophone
Friday, May 13, 2022
From celebrating them in sculpture to playing their music, let's tell of their achievements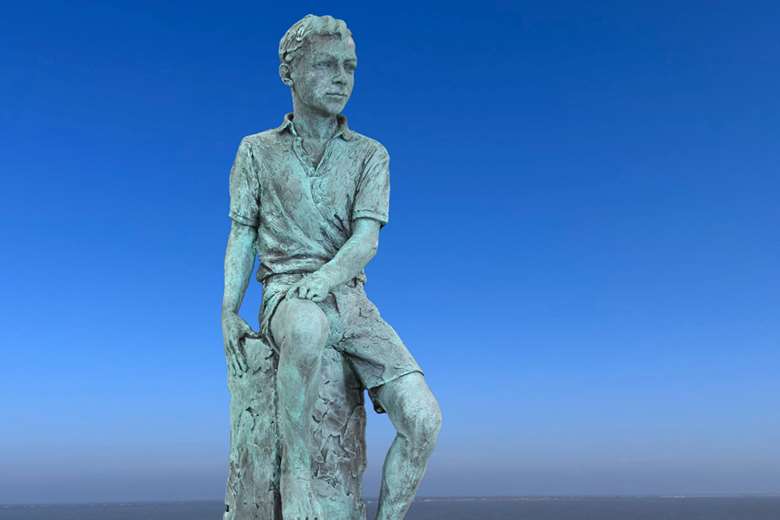 Statues have been much in the news of late, but at their best can play a powerful part in helping history live among modernity, an engaging element of urban architecture reminding us of our inheritance. Composers' statues – or sculptures, to see it more broadly – have a particularly valuable role, because while for Gramophone readers music is an intrinsic part of life, that's not true for everyone, so statues can offer an imaginative opportunity to place it firmly in the fabric of society. Excellent examples include Edward Elgar outside Hereford Cathedral, leaning on his beloved bike Mr Phoebus; an elegantly attired Béla Bartók standing outside South Kensington Station; Maggi Hambling's Scallop, her evocative addition to Aldeburgh celebrating Benjamin Britten's music.
Britten is set to get a further tribute, outside his childhood home in Lowestoft, an initiative led by broadcaster and children's author Zeb Soanes. The statue – designed by Ian Rank-Broadley, whose work includes the new Princess Diana statue in Kensington Gardens, as well as the familiar face of Her Majesty the Queen on our coins – will depict Britten as a young boy, forever looking out towards the North Sea, whose ferocious froth-filled waves and tranquil serenity alike was so beautifully depicted in his extraordinary Four Sea Interludes from Peter Grimes.
This is particularly moving for me as, like Zeb, like Britten, I too grew up in Lowestoft. It was there I began my musical journey, attending instrumental lessons, playing in marching bands – even beginning my career as an arts journalist in the pages of The Lowestoft Journal. Yet for all that, while Britten's name was well known to me – from road names, the school assembly hall, the shopping centre – his actual life, even his music, was less so. Such a statue could really help bring Britten vividly to life for future generations of the town – a child like them facing the future with idealism, one who went on to become the most significant British composer of his generation.
Such statues can also remind us of how, for all our sometimes city-centric cultural life, our musical heritage lies throughout the entire country. Festivals annually achieve this too, bringing the most extraordinary music-making to even the tiniest of villages. The newly announced BBC Proms season will feature concerts in eight locations, across every UK nation. And it's appropriate that they do, for the very well-spring of our repertoire, our composers, have often rooted themselves far from London, among our islands, farmlands and hills. Britten settled in Aldeburgh, Peter Maxwell Davies in the Orkneys, while Harrison Birtwistle was by all accounts just as happy talking about his Wiltshire garden as about his music. His death this month brought an outpouring of fond remembrance, social media full of the sharing of stories and gratitude – as did, announced on the same sad day, the passing of pianists Radu Lupu and Nicholas Angelich. Musicians contribute so much to our lives: whether programming their work, playing their records, or celebrating them in sculpture, society should seize every opportunity to tell of their achievements.
Gramophone's June issue is available now - find out more