A King Lear with musical difference
Wednesday, March 24, 2021
The Grange Festival to stage Shakespeare with a cast of (speaking) singers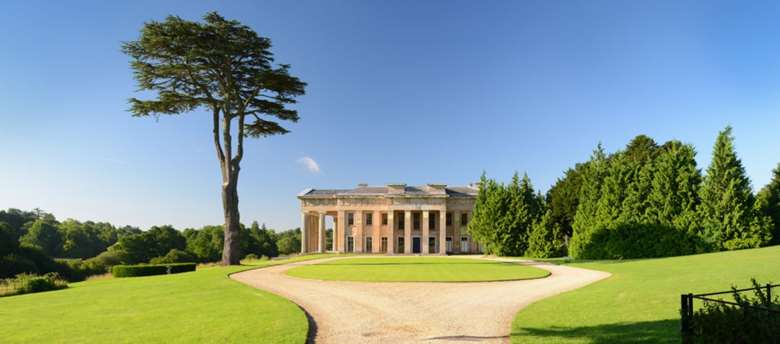 The Grange Festival and its Artistic Director Michael Chance have announced their 2021 season and amid the operas and musicals held over from last year, there's an intriguing prospect, a production of Shakespeare's King Lear cast with opera singers.
Keith Warner, who is better known for his staging of opera, directs, and Sir John Tomlinson plays Lear. Sir Thomas Allen is Gloucester, while Lear's daughters are played by Susan Bullock as Goneril, Emma Bell as Regan and Louise Alder as Cordelia. The remainder of the cast comprises Donnie Ray Albert (Kent), Kim Begley (Fool), Anthony Flaum (Edgar), Oskar McCarthy (Edmund), Richard Berkeley Steele (Albany), Darren Clarke (Cornwall), Christopher Gillett (Oswald), Henry Waddington (Burgundy), John Graham Hall (Old Gentleman) and Mark Saberton (Cornwall's Servant and Officer).
Designed by Ashley Martin-Davies and with music by Nigel Osborne, there will be three performances of King Lear on July 14, 15 and 17.
Musical fare this season, which finds the Bournemouth Symphony Orchestra in the pit, sees productions of Britten's A Midsummer Night's Dream, Rossini's La Cenetrentola, Puccini's Manon Lescaut and Lerner & Loewe's My Fair Lady.
Michael Chance commented: 'The hunger for live performance is clear. We can all feel it. As we get nearer to opening the Festival when our theatre at The Grange will come alive again, we certainly expect further bumps in the road. But we are confident that June 24 will be a memorable day. We have not been idle during the Covid year: we have much better ventilation, completely new balcony seating, and five productions we know will electrify our audiences. Our welcome will be heartfelt.' 
Opera singers taking to the stage or film as actors has a distinguished heritage with musicians like Ruggero Raimondi, Galina Vishnevskaya, Maria Callas, William Shimell, Katia Ricciarelli and Willard White all appearing in dramatic roles without singing.
For full information about The Grange Festival, visit their website.