Watch Gramophone's Orchestra of the Year for free
Thursday, March 11, 2021
Yannick Nézet-Séguin conducts Beethoven and Iman Habibi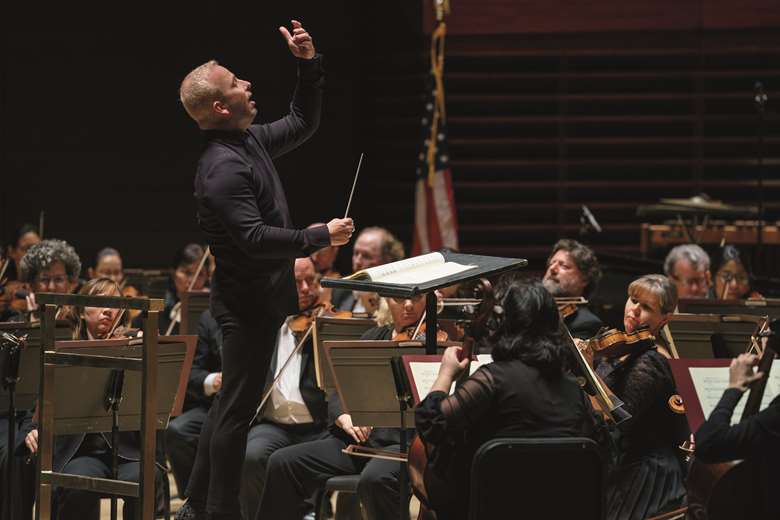 On March 12, and available until March 18, The Philadelphia Orchestra – voted Gramophone's Orchestra of the Year, in association with Apple Music, at the 2020 Gramophone Classical Music Awards – are giving music lovers another chance to watch a historic concert.
Filmed in an empty Verizon Hall on March 12, 2020, the concert was the last time the entire Philadelphia Orchestra performed together before the pandemic put an end to all public concerts. The orchestra's Music Director, Yannick Nézet-Séguin, conducted Beethoven's Symphonies Nos 5 and 6 (Pastoral) alongside the world premiere of Iman Habibi's Jeder Baum spricht. (The concert was streamed by Gramophone last year during our Orchestra of the Year Festival featuring the 10 nominated ensembles.)
Dedicated to those who have lost their lives in the Covid-19 pandemic, this concert will be available on the Orchestra's Digital Stage from March 12 at 8.00pm EST (March 13, 1am GMT) until March 19 at 11.00pm EST (March 20, 4am GMT). The broadcast is free after registration. 
All registrants will have the opportunity to attend a pre-concert conversation and live Q&A with Nézet-Séguin and the Orchestra President and CEO, Matías Tarnopolsky, on March 12 at 7.30pm EST (March 13, 12.30am GMT), available on the concert access page. The discussion will be a reflection on the historic concert as well as the impact Covid-19 has had on the Orchestra and the performing arts industry over the past year, and how the Orchestra has innovated during this time.
'On March 12, 2020, we never could have imagined the future when Yannick Nézet-Séguin and The Philadelphia Orchestra stepped onto the stage of an empty Verizon Hall to give one final, extraordinary concert on the eve of the pandemic,' said Matías Tarnopolsky. 'One year later, in a transformed musical world, the Digital Stage has become a vital means of connection with audiences around the globe, enabling us to continue to make music accessible to more people than ever. We invite viewers everywhere to once again join us virtually to reflect on the moment when everything changed while now honoring all those we have tragically lost, and all who continue to suffer. With this concert broadcast, and with a little more hope each day, we begin to imagine better times ahead.'