Juan Perez Floristan wins Rubinstein Piano Competition
Tuesday, May 4, 2021
Spanish pianist also took a number of other prizes, including Audience Favourite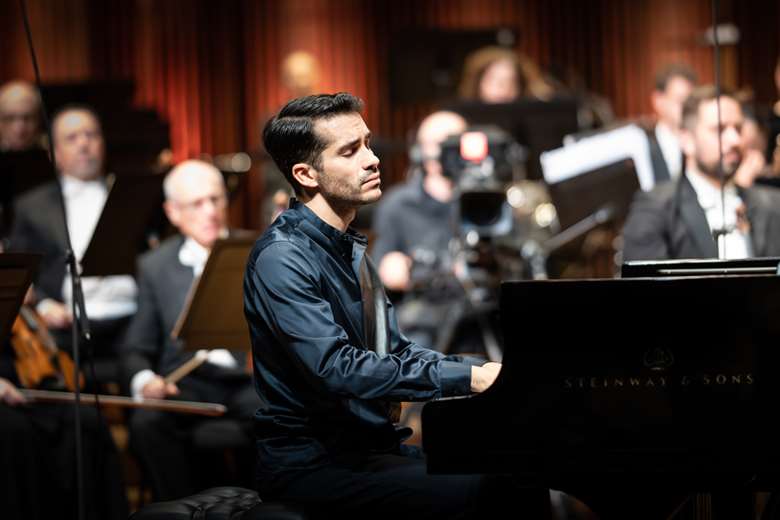 Spanish pianist Juan Perez Floristan has won the Rubinstein Piano Competition.
The competition culminated yesterday at the Tel Aviv Charles Bronfman Auditorium, home of the Israel Philharmonic Orchestra. The orchestra accompanied the six finalists who had made it through, from the initial 32, to the final rounds. The earlier rounds had seen the competitors assessed in both piano quintets and concertos.
Shiori Kuwahara from Japan received second place as well as the Junior Jury Prize decided on by a panel of young judges, while Cunmo Yin from China came third.

Floristan received a $40,000 cash prize for First place, and a number of international engagements. He also won the separate prizes for Best Performance of an Israeli Piece, Best Performance of a Beethoven Concerto, Best Chamber Music Performance and Audience Favourite. Second prize recipient Kuwahara received $20,000; third placed Yin, $10,000. All other finalists received $6,000 each.
The Arthur Rubinstein International Piano Competition began in 1974, and has been held every three years, and winning has served as a spring board for many leading pianists including Kirill Gerstein, Igor Levit, Khatia Buniatishvili, Boris Giltburg and Daniil Trifonov.
This year's jury of international teachers and performers included Arie Vardi (chair), Yefim Bronfman, Hung Kuan Chen, Thomas Duis, Taiseer Elias, Christopher Elton, Tomer Lev, Ewa Poblocka, Menachem Pressler and Craig Sheppard.
To find out more - including videos from the competition - visit the competition's website.