Welcome to the new Gramophone website
James McCarthy
Monday, April 7, 2014
The ultimate destination for the latest classical music news, reviews, blogs and features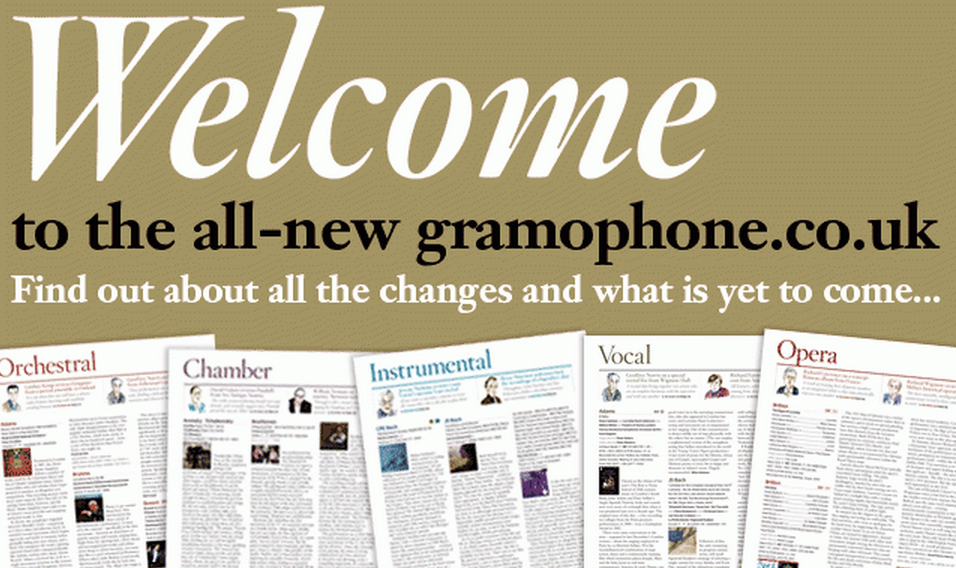 Unrivalled in the quality and depth of its coverage of classical music, gramophone.co.uk has become essential reading for millions of visitors worldwide.
Behind the simple design of gramophone.co.uk lies an astonishing depth of fascinating content that grows daily. To make the most of what gramophone.co.uk has to offer choose one of the points of departure below to start your journey: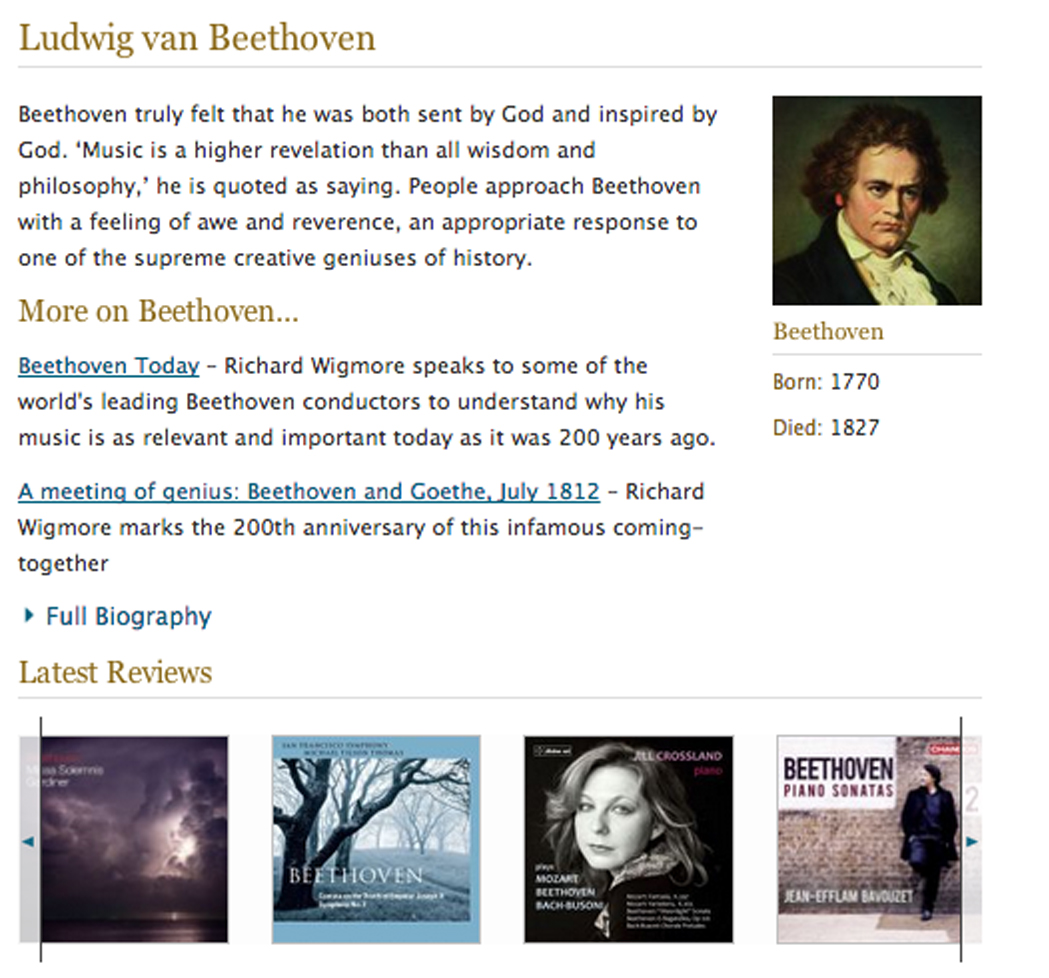 Perhaps the best way to start exploring gramophone.co.uk is through the new composer pages. Every composer whose music has been reviewed in Gramophone since 1983 has their own unique homepage. Every composer homepage features a Latest Reviews carousel, allowing you to quickly discover the latest recordings of music by that composer and to go directly to full reviews of each album. When a composer is mentioned in any new feature, blog or news story anywhere on the website, a link to this article will also appear on the relevant composer homepage, so you can easily keep track of the latest news about your favourite composers. Additionally, when a recording wins a Gramophone Award or is otherwise highly recommended a link to the reviews will appear on the relevant composer pages. Simply click on the COMPOSERS tab above to begin.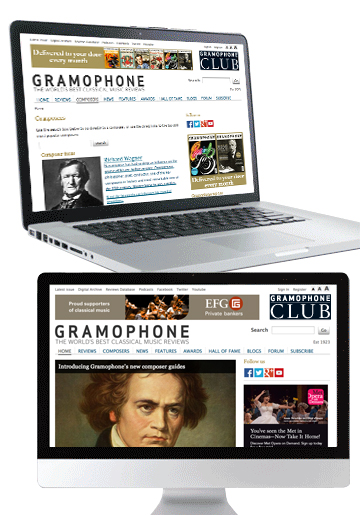 Reviews Database
Featuring more than 30,000 original Gramophone reviews (stretching back to 1983) in a fully-searchable database complete with comparative recordings, links to Amazon and full recording details, this database is the ultimate resource for anyone interested in classical music recordings, both newcomers and serious collectors alike.
In order to access this new service there is an annual subscription fee of £60. Subscribers to our print or digital magazine services are entitled to significant savings on this rate by joining the new Gramophone Club. Details on this and all of our subscriptions packages can be found HERE.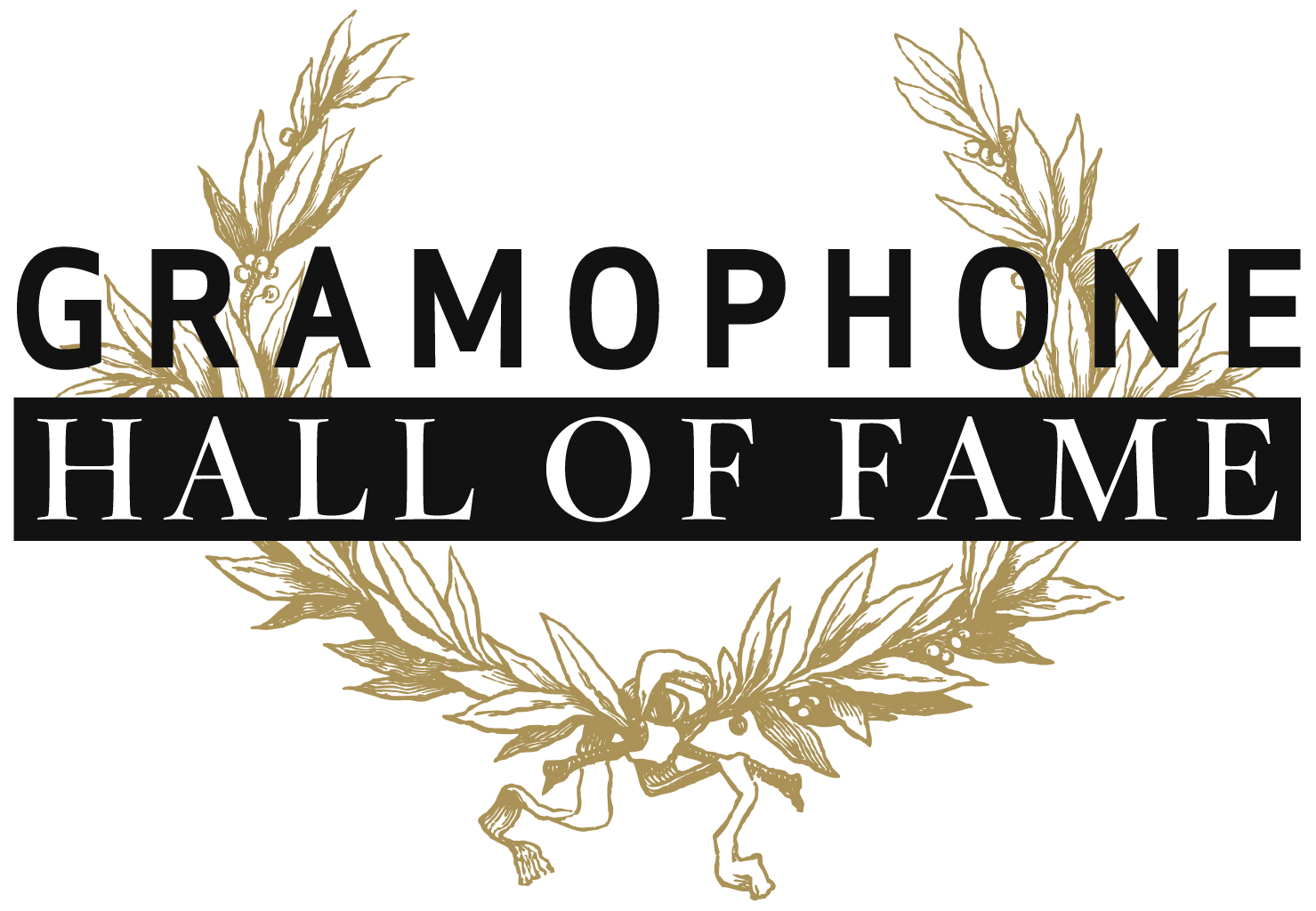 In 2012 we launched the Gramophone Hall of Fame to celebrate those performers, producers, engineers and label executives whose contributions to classical music recording, whether through artistic excellence, innovation or imagination, have proved the most influential and inspiring. By clicking on the HALL OF FAME tab you can explore every member of the Hall of Fame, read profiles and find recommended recordings. For those seeking to build a classical recording collection the Gramophone Hall of Fame is the perfect place to start.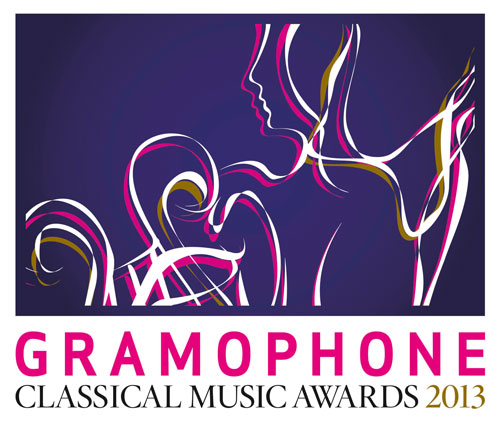 Every year the Gramophone Awards honour the finest recordings of the previous 12 months. The Gramophone Awards are the most influential and prestigious prizes in classical music recording. Click on the AWARDS tab to be taken to the Gramophone Awards homepage, from where you can discover and read reviews of every Award-winning disc since 2007. The Awards section will continue to grow in the coming weeks and eventually we will feature every Award-winning recording since the inaugural Gramophone Awards in 1977.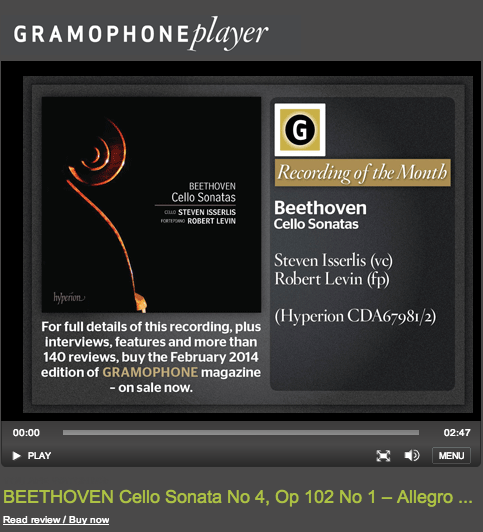 Registered users (registering is free) can stream tracks from the month's Editor's Choice recordings on the Gramophone Player. It is the perfect way to sample a recording before you buy and recordings related to features in the magazine are also added, affording plenty of listening pleasure every month.
Gramophone Archive
By downloading the free Gramophone app from iTunes you can subscribe to the Gramophone digital edition, which not only features the latest issues of Gramophone as soon as they are published, but also the Gramophone Archive: high-resolution scans of every page of every issue of Gramophone since 1923. Watch the video introduction to the Gramophone Archive below: