Alexander Scriabin: the innovation and audacity of the Russian composer
Geoffrey Norris
Wednesday, January 6, 2016
More than a century since Scriabin's death, Geoffrey Norris says we should look beyond the composer's egomania to marvel at a remarkable musical legacy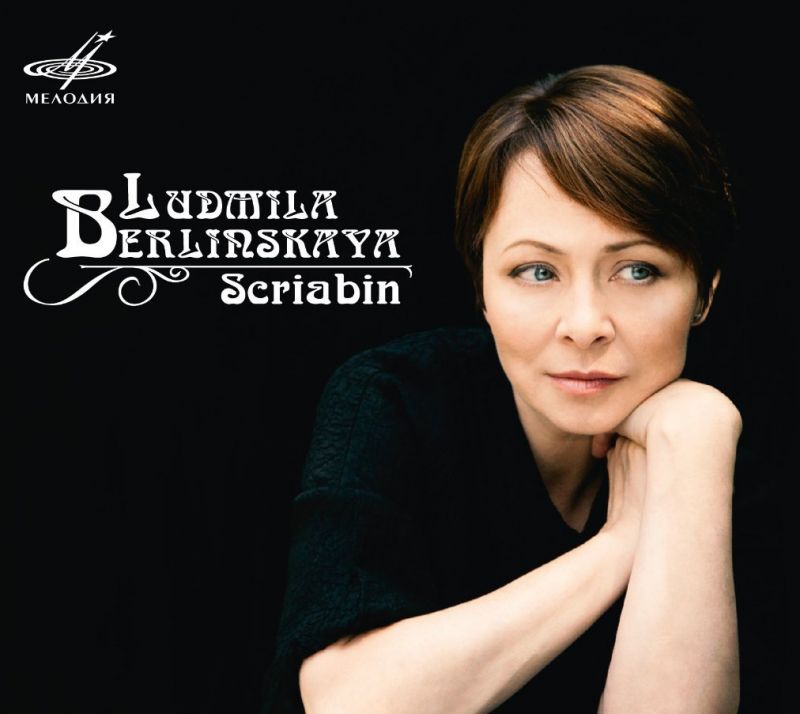 When Alexander Scriabin died in 1915, nobody could have been more surprised than he was. Mere death was not part of his life plan. During his last decade he had been envisaging something far more apocalyptic, whereby the whole of humanity, intoxicated by his music and mesmerised by his God-like magnetism and omnipotence, would join him in the Mysterium, an act of ecstatic transcendence to a higher plane of existence. Set against such ambitious plans, the blood poisoning that actually killed him when complications set in with a carbuncle on his lip seems somewhat humdrum. But it is all too easy to mock Scriabin for his self-deluded beliefs in his Messianic calling. The fact is that the weird workings of his mind generated music that possesses and transmits emotional rapture and a consuming, hypnotic energy which, if not exactly signalling the dawn of a Day of Judgement, does have the power to envelop the listener in a voluptuous world of spellbinding, life-affirming, sensuous sound.
Scriabin's personality was a bizarre blend of the pragmatic and the preposterous. To read the letters he sent home to Moscow while away on his extensive tours as a concert pianist, he comes across as someone with close, affectionate family ties and with a down-to-earth approach to the day-to-day arrangements of his schedule and travel, at the same time enthusiastically conveying information about the music he is working on. Then you turn to his private notebooks and find him declaring enigmatically, 'I am come to tell you the secret of life, the secret of death, the secret of heaven and earth'; 'The whole world is inundated with the waves of my being.'
In the Moscow apartment that he rented for the last three years of his life there are similar clues to the dichotomy of his character. Established as a house museum as long ago as 1922, this first-floor flat at No 11 Bol'shoy Nikolopeskovsky pereulok – a small side street running between the old Arbat and the new – exhales the very breath of Scriabin, and, to judge from a guidebook published in 1925, is still very much as it was a century ago, a haven now of civilisation amid the tourist tat and adverts for tattoo parlours that have come to despoil the once-elegant Arbat area.
On the practical side, the flat contains two grand pianos (a Bechstein and a Becker), together with furniture and fittings revealing an aesthete's taste for what in Russia is called stil' modern (or Art Nouveau) and other general pointers to an early-20th-century man of culture. The telephone apparatus still displays Scriabin's local number: 3-36-30. Then your eye is caught by various Indian and Eastern trinkets and by a strangely haunting picture entitled The Oriental Sage by Nikolay Shperling, the artist who is said to have drunk blood and eaten human flesh as an aid to mystical experience.
On a table in the study there is a circular board supporting a ring of coloured light bulbs with a row of bell-pushes alongside it. It looks like something you might have knocked up in the garage, but in reality it is a device that is hugely significant apropos of Scriabin's later music: this is nothing less than a domestic version (created for Scriabin by the physicist Alexander Mozer) of the clavier à lumières ('keyboard of lights') for which Scriabin specifically wrote a part in his last-completed orchestral work, Prometheus: The Poem of Fire. Although it is unlikely that Scriabin actually experienced synaesthesia, he did associate certain keys with certain colours, as did Rimsky-Korsakov, although the two composers disagreed about which key went with which colour. Each of the bell-pushes on the Mozer gadget is labelled with a note of the chromatic scale. Press one of them, and a light comes on: red for C, yellow for D, green for A and so on. It is a somewhat crude representation of what Scriabin visualised for performances of Prometheus, in which the auditorium would be bathed in colours or combinations of shades appropriate to the music's tonality, ending the piece in a blaze of F-sharp-major blue. But it would have been an effective expedient for home use: it is said that Scriabin was in the habit of playing Prometheus on the piano while Tatyana Schlözer, his second wife, worked the lights.
Mystical experiences, flickers of light, leanings towards the exotic and the esoteric – these are all indicators of the path Scriabin was following in his later years towards the potentially cataclysmic Mysterium. With his untimely death, Scriabin never got beyond making copious sketches for the so-called Prefatory Action, a sort of rehearsal for the final stage when spectators and participants were to be summoned by bells to the foothills of the Himalayas to witness a synthesis of all the senses and every discipline of art, with music, movement, perfumes, incense and poetry (Scriabin's own) all called into play and, of course, with Scriabin himself at the piano as the central deity. (Alexander Nemtin made a three-hour-long reconstruction of the Prefatory Action from Scriabin's surviving material, with Ashkenazy conducting the Deutsches Symphonie-Orchester, Berlin, reviewed in April 2000.) Even listening to Prometheus, though, we can get a fair idea of the volatile, questing, harmonically fluid language that both the Prefatory Action and the Mysterium would adopt, but, looking back to his earliest works, one of the fascinating aspects of Scriabin's music is the speed with which his style developed in so distinctly radical a manner. Listen to the stately paean to Art at the end of the First Symphony (1899-1900) or to the pomp-and-circumstance march that forms the fifth movement of the Second (1901) and then compare them with the sulphurous swirls of Prometheus, completed only a decade later: they are scarcely recognisable as being by the same composer. Something had obviously happened in the interim.
Not that Scriabin was all that conformist as a student. At the Moscow Conservatoire he was a classmate of Rachmaninov. They shared teachers (Arensky, Taneyev, Zverev); they were both marked out as phenomenal pianists; they were both due to graduate in composition in the same year, 1892. But, whereas Rachmaninov fulfilled the examination requirement by completing a one-act opera – Aleko, based on Pushkin's poem The Gypsies – Scriabin failed even to make a start on it. He left the Conservatoire without a composition diploma, but, even so, some of his early compositions were taken on by the publishing house of Jurgenson. Soon, Scriabin came under the beneficent wing of the wealthy industrialist, Mitrofan Belyayev, under whose imprint most of Scriabin's music was to see the light of day.
His earliest works, exclusively for piano, have often been equated with Chopin's. True, the fact that Scriabin wrote waltzes, preludes, études, mazurkas and impromptus invites a superficial comparison with Chopin, as does Scriabin's delicacy of texture. But the harmonic vocabulary is riper and less firmly harnessed than anything Chopin might have conceived, and, as Yevgeny Sudbin says, there are 'darker undertones' in Scriabin's music, sometimes with 'the Devil in the background'.
Sudbin is today one of the most compelling and discerning interpreters of Scriabin's piano music, as is evinced by his recording of the Second, Fifth and Ninth Sonatas within a shrewd context of études, mazurkas and other shorter pieces (12/07), and by his recent recording of the Piano Concerto (to be reviewed next month). The latter, completed in 1897, has never really been as central to the repertoire as Rachmaninov's concertos or, indeed, some of Scriabin's purely orchestral works such as The Divine Poem (1902-4) or The Poem of Ecstasy (1905-8). Since the concerto has long been one of my favourite works, I have always found this hard to understand, but Sudbin says that it is a score that poses a lot of questions. While clearly still rooted in Romantic soil (as the 'big tune' in the finale attests), the relationship and coordination between piano and orchestra often triggers problems: the music's flexibility, its give and take of rhythm, its fleeting ideas require both instinct and rehearsal to allow them to become airborne. At the same time, the orchestration is sometimes – particularly in the finale – too weighty for the piano to combat, something that can perhaps be resolved more easily in the recording studio than in the concert hall. Rimsky-Korsakov, by no means averse to Scriabin in general (dubbing him a 'star of the first magnitude', but also 'warped, posing and conceited'), heavily criticised the concerto's scoring: 'Look at this filth', he wrote privately to Lyadov. 'It would be much better if the composer were to write the concerto for two pianos and then let someone else orchestrate it.'
Molly-coddled from childhood, Scriabin was unaccustomed to criticism. He was always one to follow his own impulses and preferences, particularly so as the 19th century turned into the 20th and his self-obsession became ever more pronounced. Scriabin was born on Christmas Day 1 871 by the Julian calendar then still in force in Russia (the Western, Gregorian, equivalent is January 6, 1872). As time went on and his egomania intensified, sharing a birthday with Jesus Christ helped both to fuel and, in his own mind, to corroborate his Messianic aspirations. The fact that he was buried at Eastertide would doubtless have added grist to the mill, had Scriabin been alive to know.
Dabbling in the religious philosophy of Sergey Nikolayevich Trubetskoy as well as the writings of Nietzsche and the theosophical teachings of Madame Blavatsky, he became ever more egocentric in his thinking, seeing himself not just as a mere composer but as a figure of world-changing stature and consequence. Hence the inexorable progress towards theMysterium. But, however much Scriabin's musical creativity was driven by his largely impenetrable philosophical musings, it is by no means essential to join him on his mystic journey in order to appreciate the works themselves. Scriabin penned an abstruse poetic equivalent to The Poem of Ecstasy (his Fourth Symphony, completed in 1908), but it is perfectly possible to bask in the rich mix of colours, to bathe in the liquid harmonies and to be buoyed up by the music's terrific upsurges of energy without giving Scriabin's verse a second, or even a first, glance.
Similarly, from the Fifth Piano Sonata (1907) onwards, Scriabin started using non-standard expression markings: 'with fantastic intoxication' (con una ebbrezza fantastica) is the famous one from the Fifth Sonata, but, switching to French in the later sonatas, we find 'the dream takes shape' (le rêve prend forme) in the Sixth, 'like lightning' (foudroyant) in the Seventh and 'with sad delight' (avec une volupté douloureuse) in the Tenth. These might give performers pause for thought, but, again, the music is so compelling in its blend of strong ideas, evanescent, weightless trills, suspended and overlapping harmonies and sheer dynamic power as to speak forcefully and eloquently for itself.
From the Sixth Sonata onwards, Scriabin chooses to abandon key signatures. They have become irrelevant, since the volatile nature of the harmony subverts any traditional tonal scheme, not least through such destabilising devices as the so-called 'mystic chord' consisting (from bottom to top) of an augmented fourth, diminished fourth, augmented fourth and two perfect fourths (for example, C, F sharp, B flat, E, A, D). At the same time Scriabin often spreads his writing over three or four staves instead of the usual two, so complex and gymnastic have his textures become. But there is a paradox here. Where the listener might find these late works a challenge, albeit an exhilarating one, the experienced performer can see reason. Yevgeny Sudbin remarks that 'from a practical point of view the later works are more logical [than the earlier ones]. The Ninth Sonata might at times sound quite chaotic, but it's actually almost like a Beethoven sonata in that every note falls into place. Later Scriabin is significantly easier to understand and perform.' So, for all the unfathomable philosophising and self-centred posturing, Scriabin's actual technical craft became more finely honed as he went along rather than being etiolated through his mystical ruminations.
One can't help but wonder what would have happened to Scriabin had he lived beyond 1915 and the age of 43. In 1921, Anatoly Lunacharsky, the enlightened post-1917 Commissar of Education and the Arts in Soviet Russia, said that he 'could weep tears of blood' that Scriabin had not lived to celebrate the Revolution, since his music seemed such a portent of social upheaval. Scriabin had clearly had a different sort of revolution in mind, and his ideas divided opinion. In the 1930s Shostakovich voiced the hard-line view that Scriabin was 'our bitter musical enemy', his music tending towards 'unhealthy eroticism…mysticism, passivity and a flight from the reality of life', though, in one of those quirks of fate that are dotted throughout Soviet music history, Shostakovich found himself chairman of the Scriabin Centenary Committee in 1972.
The critic Leonid Sabaneyev published a study of Scriabin as early as 1916 together with a book of reminiscences in 1925. An edition of Scriabin's letters appeared in 1965. And, whatever the political temperature, his music found ready champions, starting with the pianist Vladimir Sofronitsky (1901-61), who married one of Scriabin's daughters, Elena.Prometheus – together with Scriabin playing his own Piano Concerto – was first heard in London as early as 1913 under Sir Henry Wood, since when Scriabin's music has never really been off the radar: it is just that sometimes its exposure is greater than at others.
On disc there have been notable sets of the orchestral works from Svetlanov in the 1960s and 1996, Ashkenazy in the 1990s and Muti in 2001, and there has never been any shortage of persuasive interpreters of the piano works, from Richter and Igor Zhukov through to today's Sudbin and Garrick Ohlsson. If we might ridicule Scriabin for his personal foibles, he did say something significant in a piece of verse associated with the Fifth Sonata: 'I bring you Audacity!' Audacity: that's a word that succinctly sums up Scriabin's creativity.
Recommended Recordings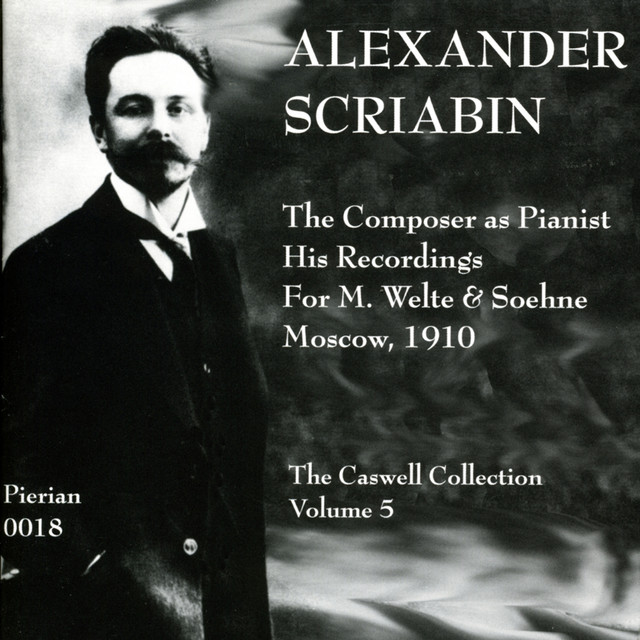 'Scriabin: The Composer as Pianist'
Alexander Scriabin pf
(Pierian)
Worth seeking out as an example of Scriabin's interpretations of nine of his own early works, albeit through the medium of piano rolls from 1910. Malleability of rhythm and fiery spontaneity coalesce in a thoroughly personal style of playing.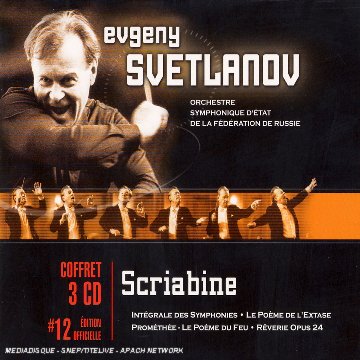 Symphonies
Russian Federation SO / Evgeny Svetlanov
(Warner Classics)
Recorded in 1996, this compendium of Symphonies Nos 1 and 2, The Divine Poem,The Poem of Ecstasy,Prometheusand the earlyRêveriecaptures all the luminescence, impulsive power, fluidity and shimmering mystique of Scriabin's orchestral scores.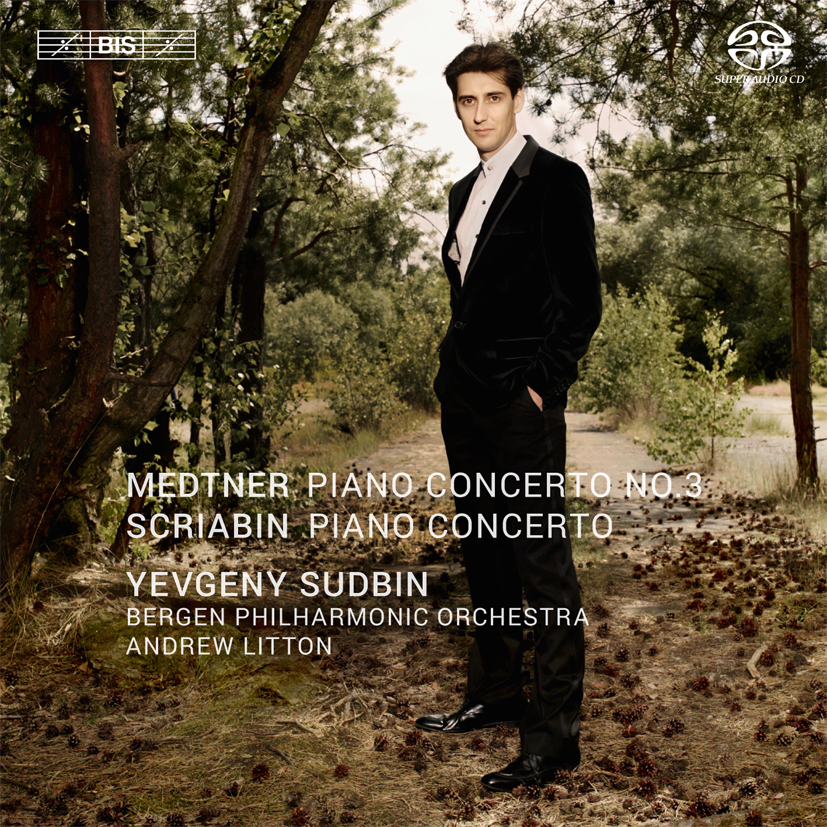 Piano Concerto
Yevgeny Sudbin pf Bergen Philharmonic Orchestra / Andrew Litton
(BIS)
By contrast to some other interpretations which try to anchor Scriabin's Piano Concerto to Romantic norms, Sudbin allows it the freedom to take wing, to flutter, to dance and to reveal its thorough individuality.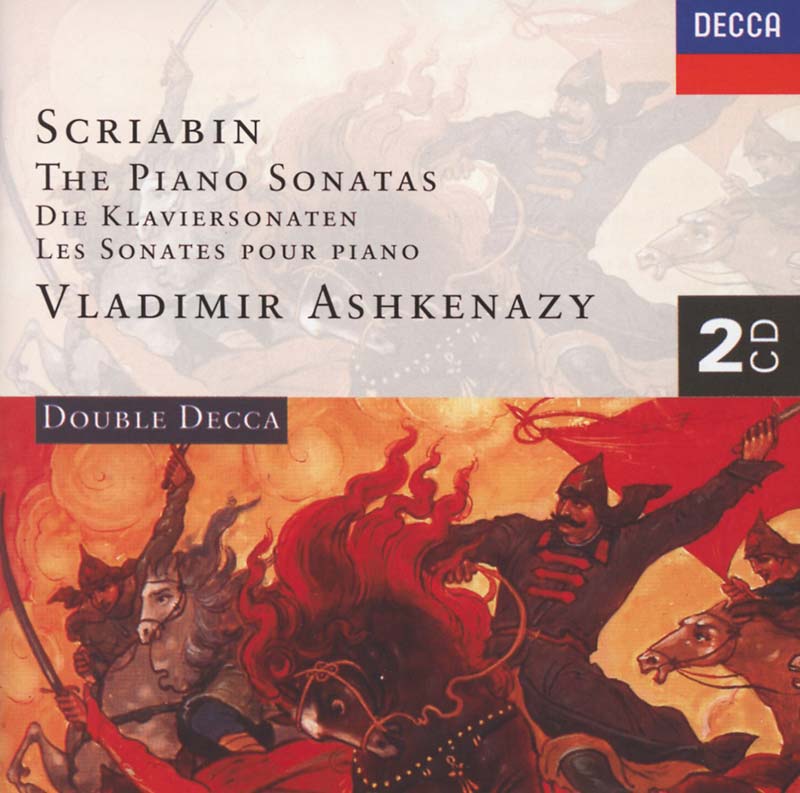 Piano Sonatas Nos 1-10. Four Pieces. Quatre Morceaux. Deux Danses. Deux Poèmes
Vladimir Ashkenazy pf
(Decca)
There are other, more striking interpretations of certain individual sonatas but, for an overall view of the development of Scriabin's vision from the First Sonata to the Tenth, this Ashkenazy set is invaluable.