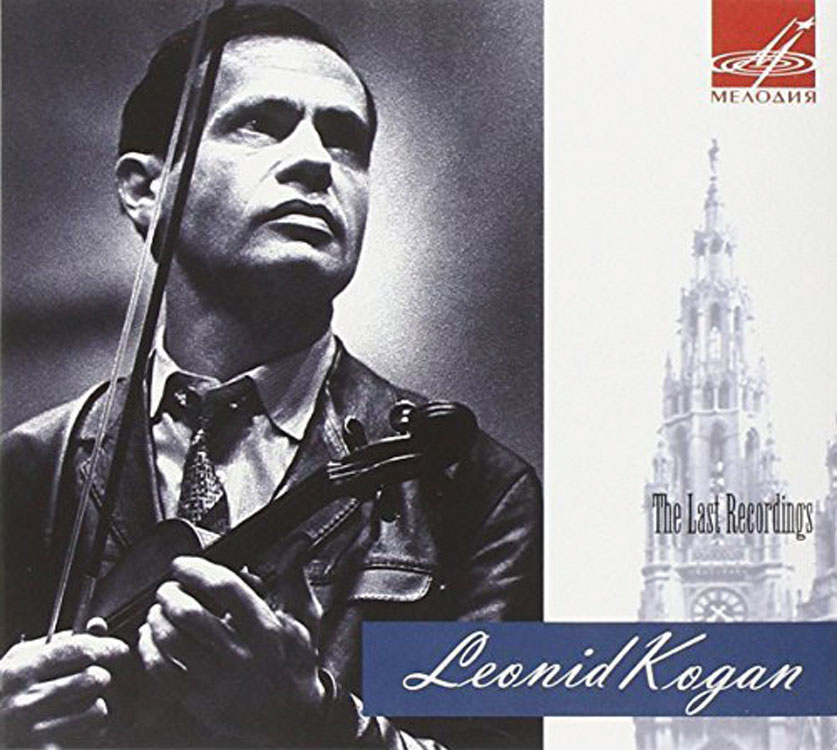 Mention Leonid Kogan's name, and violin connoisseurs' eyes light up. He remains the greatest violinist I have seen in concert. Often bracketed with David Oistrakh, he was very different: Kogan's training was pure Leopold Auer – his initial teacher Philip Yampolsky (1931-34) was an Auer pupil and his main mentor Abram Yampolsky (1934-51) had studied with an Auer assistant. But after the Second World War, Kogan, with one or two others such as Yulian Sitkovetsky, proposed a new style of violinism, based on a startling cleanliness of execution. Nature gave him hands with unusually long fourth fingers; and with his natural platform manner and classical stance – weight neatly distributed between his feet, back perfectly arched – he looked as if he had been born playing the violin. In truth, after the usual boyhood rebellions, he worked like a veritable Stakhanov to achieve perfection.
Born in Dnepropetrovsk, Ukraine, on November 14, 1924, he died of a heart attack on a train on the way to Mytishchi on December 17, 1982. In the 1950s he was part of Soviet musical royalty, married to the violinist Elizaveta Gilels and brother-in-law of Emil Gilels. Towards the end of that decade, he reportedly got into the toils of the KGB – no wonder he developed an ulcer and a heart complaint. Lurid rumours were spread, but all I ever substantiated was that he was forced to file a report on Mstislav Rostropovich for 'anti-Soviet remarks', after their 1959 British tour. The resulting bust-up ended their friendship. While noting that Kogan, a convinced Communist, championed several composers who suffered under the regime, let us leave all of this aside and celebrate his art, which was of rare depth.
Kogan preferred live recordings to studio sessions. Like Heifetz, whom he venerated – the admiration was returned – he has been systematically reissued on CD. A vast Melodiya LP edition was taken up by Arlecchino (France) and Triton (Japan); and his EMI output (much already on Testament) is in a Warner box from Korea. Browsing the internet brings many rewards.
Beginning as a Paganini specialist, who scintillated in the D major Concerto (with the Sauret cadenza) and played all 24 Caprices in one evening, Kogan developed into the finest exponent of the Beethoven and Brahms concertos of his era. The beauty and intensity of his artistry in Beethoven's Larghetto can be heard on five studio recordings and various live renderings. The Brahms, in which he was one of the few to make the outer movements sound as if they came from the same work, was best achieved with Kyrill Kondrashin in Moscow in 1967. Among the 30-odd concertos he recorded, I have mental snapshots of many felicities. Miraculously matched pure tones in the Bach Double, with his wife and the Moscow Chamber Orchestra under Rudolf Barshai. A perfect tempo for the Andante of Mozart's Sinfonia concertante, with son Pavel on viola and MCO/Barshai. Beautifully judged portamenti in the Adagio of Mozart's G major. Canny tempo relationships in Lalo's five-movement Symphonie espagnole. Natural ease in the Mendelssohn-Bruch coupling, with Maazel. Aristocratic élan in the finale of the Tchaikovsky, so tawdry in some players' hands. Unforced style and crackling rhythm in Prokofiev's Second Concerto. Coruscating virtuosity in Khachaturian's Concerto and Paganini's D major. Heroic tension in his lofty view of Shostakovich's First Concerto. Unsentimental tenderness in Revol Bunin's Symphonic Concerto, or the Berg, or the Barber. The inherent 'rightness' of every bar in the Weinberg Concerto, best of the works written for him.
Kogan excelled in chamber music, too. The trio with Emil Gilels and Rostropovich produced a legendary Archduke, as well as sovereign interpretations of Haydn, Mozart, Schumann, Tchaikovsky, Saint-Saëns, Shostakovich and Fauré. With Gilels and Yakov Shapiro, Kogan recorded Brahms's Horn Trio; and for a glorious Rachmaninov Trio he was teamed with Evgeni Svetlanov and Fedor Luzanov. In Tchaikovsky's Sextet, this latter-day Auer led a galaxy of Russian string stars; and he taped Beethoven string trios with Barshai and Rostropovich. His sonata partnership with Grigory Ginzburg shone in Mozart, Grieg and Beethoven's Kreutzer; a remarkable recital with Emil Gilels featured Beethoven's Spring, Kreutzer and Op 12 No 3; Kogan's violin duo with Elizaveta Gilels seemed telepathic; and his duo with their pianist daughter Nina displayed a familial sympathy. A favourite of mine is Mendelssohn's early Concerto for Piano and Violin, with Nina and Leonid as soloists and Pavel conducting.
Best DVD? Shostakovich's First Concerto with the USSR State SO and Svetlanov, for the composer's posthumous 70th birthday in 1976. Kogan rises royally to the occasion – surely a prince of fiddlers.
Key recording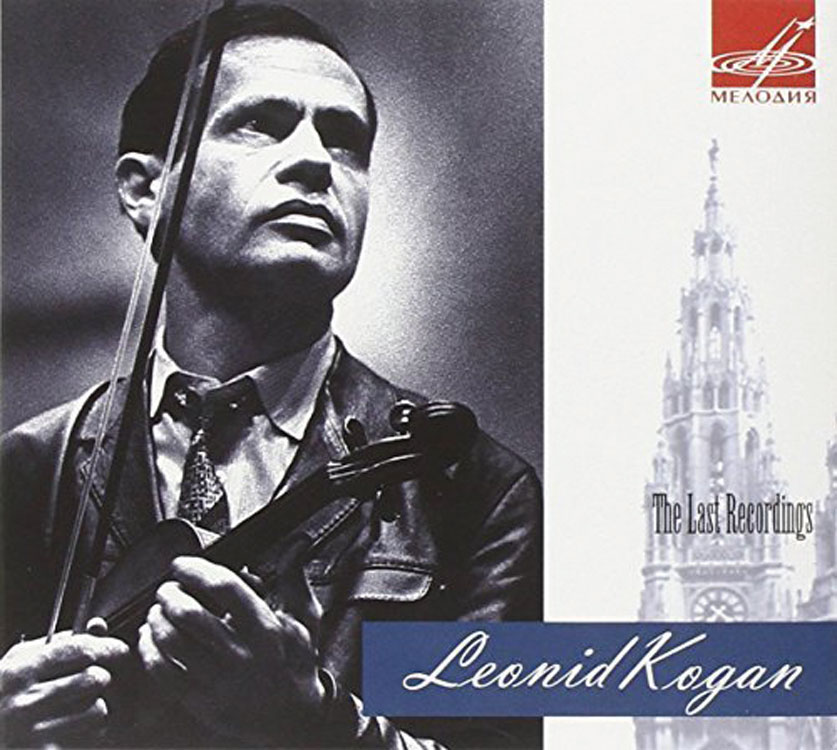 Beethoven Violin Concerto Brahms Violin Sonata in D minor, Op 108
Leonid Kogan vn Nina Kogan pf USSR State SO/Evgeni Svetlanov
(Melodiya) Rec Moscow, March 25, 1981 & October 1982
Defining moments
1934 – First hearing of Jascha Heifetz

'I attended all of his concerts and can remember until now every note played by him. He was the ideal artist for me.'

1941 – Concerto debut in Moscow

The 16-year-old Conservatory student plays the Brahms Violin Concerto, to huge acclaim, with the Moscow Philharmonic under Karl Eliasberg.

1947 – Co-winner of World Youth Festival in Prague

Gives world premiere of the Sonata by Karen Khachaturian with the composer (Aram's nephew) at the piano.

1951 – Wins Queen Elizabeth Competition in Brussels

Entered on Stalin's orders 10 days before the event starts, Kogan triumphs with Paganini's D major Concerto.

1955 – His career finally gets under way

Within three years he makes all his major Western debuts and in 1956-57 plays a 'historic' cycle of 18 concertos in Moscow.