The 50 greatest conductors of all time
Gramophone
Saturday, September 1, 2018
A great conductor illuminates music you thought you knew in a way that you couldn't possibly have imagined. Here are 50 of the best, mostly drawn from the Gramophone Hall of Fame, and there are many more besides – so keep exploring!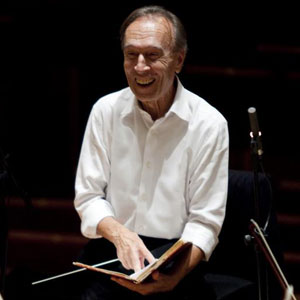 Born and raised in Milan, Abbado studied with Hans Swarowsky in Vienna. He made his La Scala debut in 1960 and was the house's music director from 1968 to 1986. He headed the Vienna State Opera (1986-91), London Symphony Orchestra (1979-87) and succeeded Karajan at the helm of the Berlin Philharmonic (1989-2002). He founded the European Union Youth Orchestra, Gustav Mahler Jugendorchester and re-established the Lucerne Festival Orchestra, and is closely associated with the Chamber Orchestra of Europe. Explore: Claudio Abbado
Born in London to Italian and French parents, Barbirolli was closely associated with English music, particularly as a wonderful interpreter of Elgar and Vaughan Williams, but he was also a great Mahler interpreter and also superb in Puccini (his set of Madama Butterfly is one of the great recordings). After an unhappy period at the helm of the New York PO where he succeeded Arturo Toscanini, he returned to the UK and headed the Hallé Orchestra for the rest of life, creating a world-class ensemble. He conducted the best-selling EMI disc of Elgar's Sea Pictures and Cello Concerto putting both Jacqueline du Pré and Dame Janet Baker on the musical map.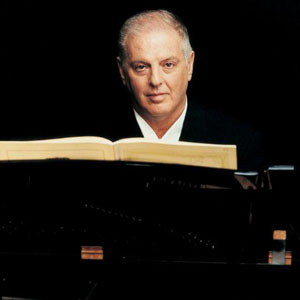 A child prodigy who played for Furtwängler, Barenboim's professional career goes back 62 years. In his early twenties he recorded all the Beethoven piano sonatas and concertos, works he's returned to throughout his career. He took up conducting in 1966 and has combined a dual career ever since. Posts he has held include heading the Orchestre de Paris, Chicago Symphony Orchestra and Staatskapelle Berlin. A Bayreuth regular he now leads Berlin's Staatsoper and Milan's La Scala. He is a co-founder of the West-Eastern Divan Orchestra.
Apart from his podium skills – which embraced a huge amount of music in numerous different styles – Beecham was one of British music's greatest patrons, spending a number of fortunes on orchestras and concerts. He founded both the RPO and LPO, and recorded extensively for EMI.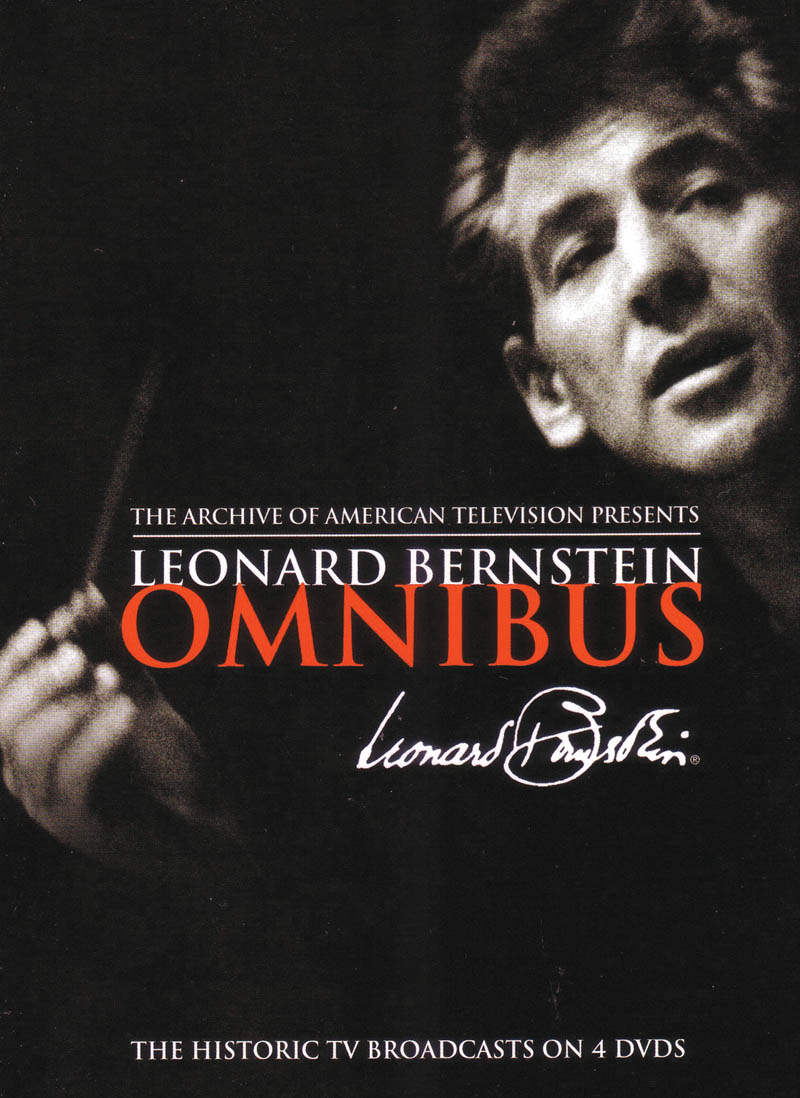 Leonard Bernstein
Like no other musician of his age, Bernstein was able to straddle the extremes of the musical world – an intellectual, a composer who wrote complex symphonies and 12-tone music but who was equally happy playing piano and writing Broadway musicals, able to take his adoring public with him down most of the roads he chose to travel.
Karl Böhm
A noted interpreter of the music of Mozart, Strauss and Wagner, Böhm is most closely associated with the Vienna State Opera where he appeared frequently.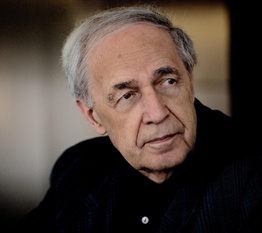 Pierre Boulez
With his meticulous conducting technique and phenomenal ear, Boulez championed the music of fellow French composers, and performed a vast repertoire, old and new.
Adrian Boult
Boult was one of the UK's greatest conductors with a repertoire that embraced a huge amount of new music. An exponent of Elgar's music, Boult also gave UK premieres of music by Bartók, Stravinsky and the Second Viennese School.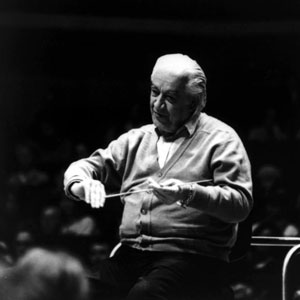 Sergiu Celibidache
Romanian-born and Berlin-trained Celibidache pursued an unusual career, largely due to his refusal to make any commercial recordings. Since his death, numerous radio broadcasts have been issued commercially.
Riccardo Chailly
Music Director of Leipzig's Gewandhaus Orchestra and Music Director designate of La Scala, Milan, Chailly is one of today's great conductors. His very broad musical sympathies have been honed with the Berlin RSO (1982-88) and Amsterdam's Royal Concertgebouw Orchestra (1988-2004), and, in the opera house, Bologna's Teatro Comunale (1986-93). He has recorded for Decca since 1982.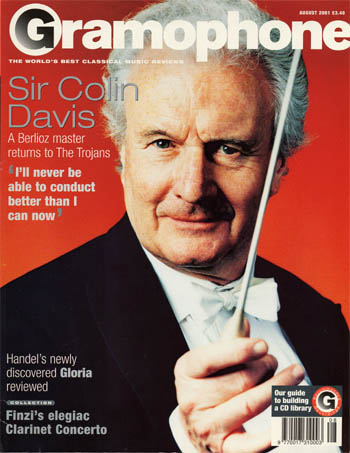 Colin Davis
Davis led many of the world's great orchestras, including the BBC SO, LSO, Bavarian RSO and Staatskapelle Dresden, as well as leading Covent Garden from 1971 to 1987. A noted Mozartian, Davis's repertoire also embraced Tippett, Sibelius, Berlioz and Nielsen. His discography was focused on Philips, RCA and LSO Live.
Gustavo Dudamel
The most successful product of Venezuela's El Sistema, Dudamel received early encouragement from Rattle and Abbado and, with the Simón Bolívar Youth Orchestra, shot to international celebrity. He is music director of the Los Angeles Philharmonic.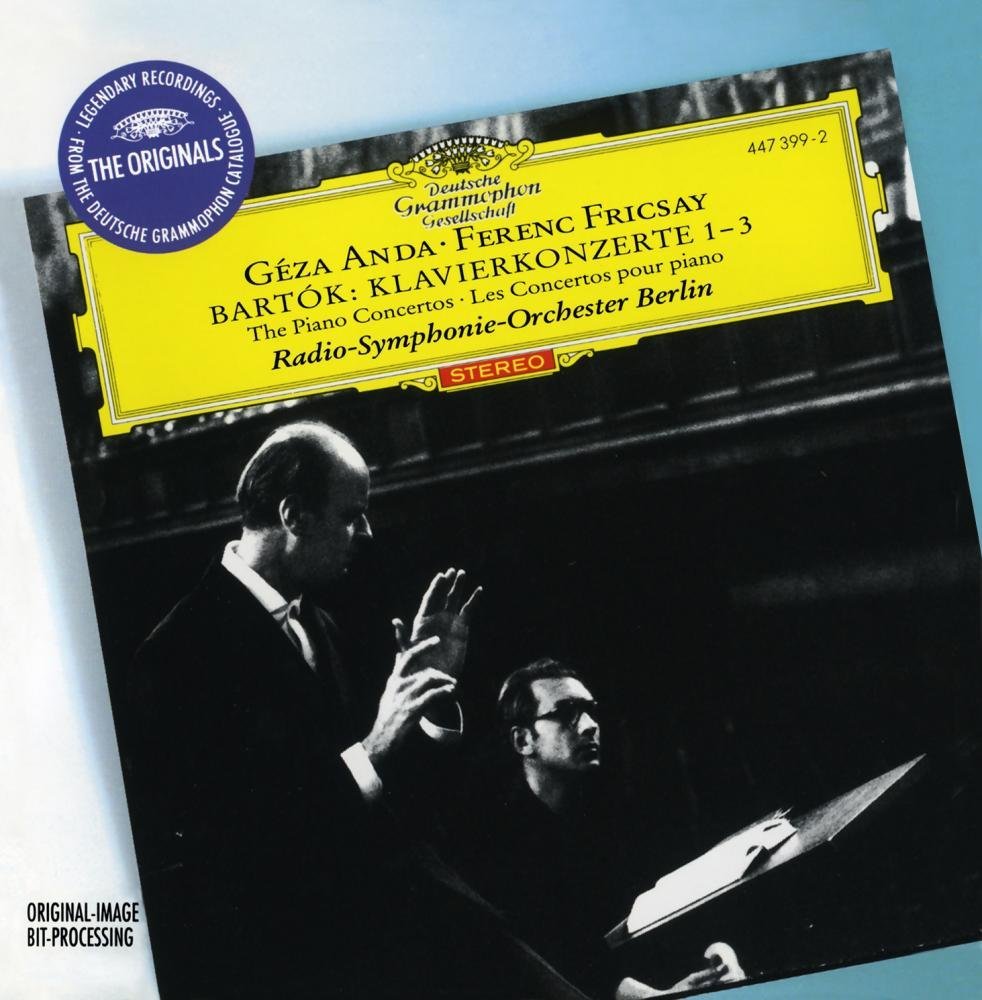 Ferenc Fricsay
A conductor whose vividly characterful interpretations of sparkling detail led to a prolific recording career that was tragically cut short at the age of just 48. Conducting positions included Chief Conductor of the Berlin RIAS (later Berlin Radio) Symphony Orchestra, General Music Director of the Städtische Oper Berlin and Music Director of the State Opera in Munich.
Wilhelm Furtwängler
One of the conducting giants of the first half of the 20th century, Wilhelm Furtwängler was also a composer. His life-long devotion to the music of Beethoven resulted in a series of almost legendary recordings. He worked with a number of German orchestras before heading – concurrently – the Leipzig Gewandhaus Orchestra (1922-28) and the Berlin Philharmonic (1922-45, and 1952-54). He remained in Nazi Germany during the war, a move that stirred up a controversy that continues to rage, and which was explored in Ronald Harwood's play Taking Sides (1995, and subsequently filmed).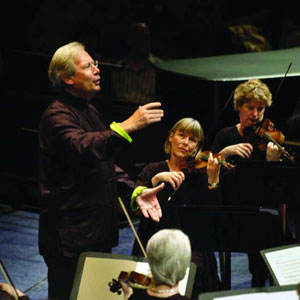 John Eliot Gardiner
One of the great advocates of period-instrument performance, Gardiner's interpretations have revitalised many people's appreciation of the great choral and symphonic repertoire. He founded the Monteverdi Choir in 1966 and followed it in 1978 with the English Baroque Soloists (and later, in 1990, with the Orchestre Révolutionnaire et Romantique). His recordings have been hugely successful and in 2000 he toured (and recorded) all of Bach's sacred cantatas. He has received more Gramophone Awards than any other living artist. He conducts a broad repertoire, often with orchestras other than his own, and has a great reputation in French repertoire (particularly Berlioz) of which he has recorded much.
Valery Gergiev
Probably the world's busiest conductor, Valery Gergiev has held a number of formal conductor positions, including with the London Symphony Orchestra, Munich Philharmonic, Mariinsky Theatre, Kirov Opera, Rotterdam Philharmonic Orchestra and Armenian Philharmonic Orchestra, and is a prolific recording artist and guest conductor.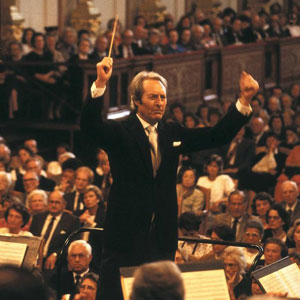 Carlo Maria Giulini
A former viola player in Rome's Santa Cecilia Orchestra, Giulini played for many of the greats before taking up the baton himself. Legendary opera productions and recordings (sometimes with Maria Callas) established his theatrical credentials, but later he concentrated on the symphonic repertoire.
Bernard Haitink
Bernard Haitink, one of the great conductors of our day, headed the Royal Concertgebouw Orchestra from 1961 to 1988, establishing his reputation in the core works of the repertoire.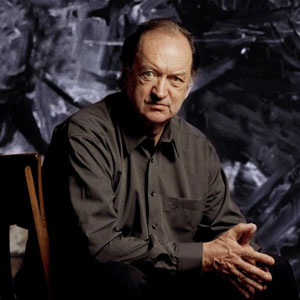 Nikolaus Harnoncourt
One of the great pioneers of the period-instrument movement, Harnoncourt founded his Concentus Musicus Wien in 1953 and, recording extensively, helped create a new audience for this historically informed approach. He later took these lessons back to tradional ensembles, regularly conducting the VPO, BPO and Royal Concertgebouw orchestras, as well as forging a fruitful relationship with the Chamber Orchestra of Europe (with whom he recorded the Beethoven symphonies, winning them Gramophone's Recording of the Year in 1992).
Christopher Hogwood
One of the giants of the early music world, Hogwood is celebrated for his extensive catalogue for Decca's L'Oiseau-Lyre label.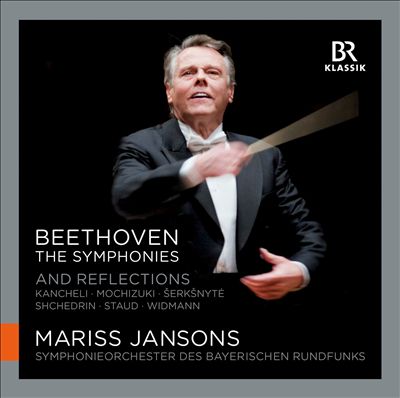 Mariss Jansons
The son of conductor Arvīds Jansons, Jansons Jnr studied in St Petersburg with Mravinsky and then with Swarowsky and Karajan. His Tchaikovsky symphonies with the Oslo Philharmonic Orchestra (whose music director he was from 1979 to 2000) put him on the map and in 1997 he took over the Pittsburgh Symphony. He became music director of the Bavarian RSO in 2003 and chief conductor of the Royal Concertgebouw Orchestra the following year.
Neeme Järvi
Recipient of Gramophone's 2018 Lifetime Achievement Award, Neeme Järvi appeared on the musical scene at about the same time as the CD, and the timing couldn't have been better. In BIS and Chandos he had record companies who, in those days of the headily blank canvas of the CD catalogue, decided to do something a bit different. Rather than take on the Karajans and Soltis in the central repertoire, they decided to explore music that the majors would take some time getting around to, if at all. And so it was the Sibelius and Prokofiev symphonies rather than the Beethoven and Brahms, Stenhammar rather than Schumann. And in Järvi they had a conductor who simply thrived in the recording studio, and his producers would go home after a session with hours of music-making rather than yards of tape of the conductor lecturing the players. Järvi's modus operandi would be to say to his players, as they confronted unfamiliar music, 'Watch me. Follow me' – and they did, often playing better than they ever thought was possible.
Eugen Jochum
A German conductor who initially worked his way up, one step at a time, through the small-town opera houses in his native land, Eugen Jochum quickly established longstanding associations with major orchestras. Jochum was often regarded as something of a saintly figure (he was indeed a deeply religious man). Certainly he was not drawn towards the exhibitionism of a 'maestro'. Nevertheless his control and his sound musicianship were never in doubt. In many composers, over and above his beloved Bruckner, he was outstanding and he had the gift of drawing fine playing from an orchestra. A major figure, without a doubt.
Herbert von Karajan
For all the achievements of Edison, and Fred Gaisberg, and Compton Mackenzie, to name a few, in creating records and a market for them, classical music's industrial revolution was born on 19 January, 1946 when Walter Legge met Herbert von Karajan in Vienna. The wheel stopped turning, to the chagrin of record executives the world over, on 16 July, 1989, when Karajan died at his home in Anif, outside Salzburg. Listeners have moved on, even if not all record companies have, to a more pluralistic age and perhaps one, in Karajan's prophecy, where 'we shall be overwhelmed with things that are tenth-rate'. His story is the story of that 'classical record industry', its self-aggrandising triumphs and moments of sublimity as well as grotesquerie.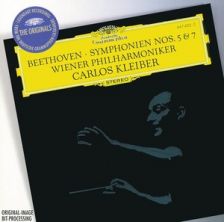 Carlos Kleiber
Son of the great German conductor Erich Kleiber, Carlos – because of the rarity of his performances and his superb musicianship – achieved legendary status during his lifetime. He conducted fewer than 100 orchestral concerts in his entire career. He left a small but critically admired recorded legacy with Beethoven's Fifth (DG) arguably his most celebrated disc.
Otto Klemperer
Despite a hugely successful early career, Klemperer's reputation lies on the remarkable Indian Summer during the 1950s and 1960s when he recorded with the Philharmonia Orchestra for EMI whose principal conductor he was from 1959 until his death. As a young man he worked with Mahler: he conducted the off-stage brass in a performance of Mahler's Second Symphony and assisted at the premiere of the Eighth Symphony. He worked at a number of European opera houses: Hamburg, Bremen, Strasbourg, Cologne and Wiesbaden, before headed the Kroll Opera in Berlin where he gained a reputation for champion new works. Forced out of Germany by the Nazis, he became music director of the Los Angeles Philharmonic in 1939 but illness robbed him of the top job, though he continued to appear as a guest conductor. After the war he joined the Budapest Opera but left when the Communist regime was established. He undertook a lot of guest work before being invited by Walter Legge to work with the newly established Philharmonia Orchestra.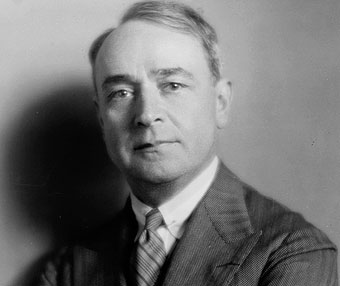 Serge Koussevitzky
Conductor, entrepreneur, publisher, Francophile, doublebass virtuoso, teacher - the flamboyant Russian Serge Koussevitzky (1874-1951) was all these and so much more. Not only did he mould the Boston Symphony Orchestra into world beaters and maintain those exalted standards for a quarter of a century, he also transformed musical life in New England and beyond. Suspicions linger as to Koussevitzky's unconventional stick technique and limited grasp of theory, but that would be to reckon without his magnetic personality, indefatigable energy and missionary zeal.
Rafael Kubelík
Son of violinist Jan Kubelík, Rafael trained in Prague and made his professional debut aged 19. He headed the Chicago SO for three unhappy years from 1950, then moved to Covent Garden (1955-58) before becoming music director of the Bavarian RSO, a collaboration that resulted in some glorious music-making.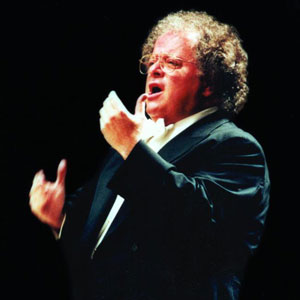 James Levine
From his Met debut to his last appearance in 2011, Levine has conducted 2442 performances at the house of which he has been music director since 1976. He has recorded extensively, mainly for EMI and then DG. He has also served as music director of the Munich Philharmonic and Boston Symphony.
Lorin Maazel
A child prodigy – he first conducted at the age of nine – Maazel went on to become one of the leading conductors of our time. Among his many posts, he was Music Director of the New York Philharmonic (2002-09), of the Bavarian RSO (1993-2002) and of the Pittsburgh Symphony Orchestra (198896); he also held positions at Vienna State Opera (1982-84), Orchestre Nationale de France (1977-91), Cleveland Orchestra (1972-82) and Deutsche Oper Berlin (1965-71). When, following Karajan's death in 1989, he was passed over in favour of Claudio Abbado as the Berlin Philharmonic's Principal Conductor, he took umbrage and never conducted the orchestra again.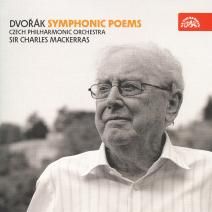 Charles Mackerras
A supremely versatile conductor, the Australian Mackerras was a specialist in the music of Handel, Mozart, Dvořák and Janáček, the latter for whom he was the composer's greatest advocate.
Neville Marriner
Founder, in 1958, and conductor of the Academy of St Martin in the Fields, Marriner has also held posts with the Los Angeles Chamber, Minnesota and Stuttgart Radio orchestras. With the ASMF, he has probably made more recordings than any other conductor.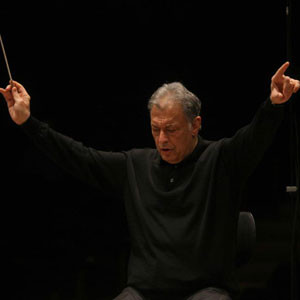 Zubin Mehta
Still the only Indian musician to achieve major international renown in the classical music world, Mehta is music director for life of the Israel PO. Vienna-trained, he has headed orchestras in Montreal, Los Angeles and New York.
Willem Mengelberg
When Mengelberg died in 1951, Michael Thomas wrote in Gramophone: The Amsterdam Concertgebouw Orchestra acquired the utmost degree offiexibility, delicacy of nuance and majestic sonority under his 50 years' direction. He welded the New York Philharmonic and Symphony Orchestras into one, and, before the war, conducted every great orchestra in the world. He gave his life to music in Holland, leaving an ideal post in Lucerne at the age of 23, and refusing the innumerable tempting offers subsequently made to him. In 1945, he was expelled from Holland on a charge of collaboration, despite the admission that he had never held Nazi sympathies, and had actually helped refugees to escape. To quote Sir Charles Stanford: 'Far-reaching international work for art has been achieved by Mengelberg...he has always upheld the principle that art knows no frontiers.' He was, in the opinion of many, the greatest conductor of our age, and certainly the greatest Dutchman since Rembrandt.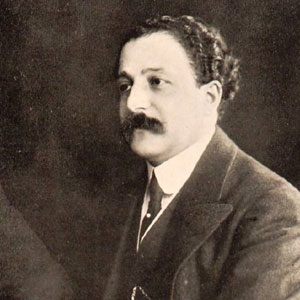 Pierre Monteux
A man who played for and met Brahms, made music with Saint-Saëns, worked with and premiered the music of Stravinsky, Debussy and Ravel, and was remembered by the late Sir Georg Solti in his recently published memoirs as 'one of most brilliant conductors of the first half of the twentieth century'. A musician is unlikely to have a reputation founded on anything other than recordings. But for Monteux, recording was no substitute for the real thing, since the method, as he saw it, precluded spontaneity. Fortunately there were enough moments during Monteux's 40-odd years of venturing into the studio where conditions allowed his illuminating and enlivening art to thrive. Early recording triumphs included the first-ever completed recording of Stravinsky's The Rite of Spring, prompting, in March 1930, the cherishably quaint Gramophone reaction, 'the whole thing is amazingly thrilling, if in parts, rather horrible'.
Yevgeny Mravinsky
Mravinsky conducted the Leningrad Philharmonic from 1938-88, focusing on repertoire that included the premieres of six Shostakovich symphonies. A hard taskmaster, he achieved a standard of performance that remains the stuff of legend.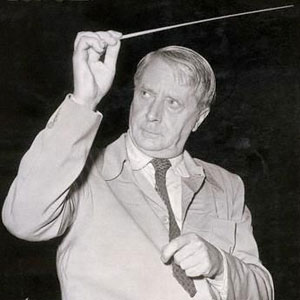 Charles Munch
For better-known repertory, the inspiration of the moment – chancing his arm - was a key element in a Munch performance. 'You never knew what to expect,' said the Boston Symphony Orchestra's timpanist, Vic Firth. 'That's what made it so exciting; he might rehearse it one way, and in the concert, he had the smile of the devil as he turned and twisted the music just enough so that it was different.' But the risks would always be rooted in relative certainties. He knew, during his 13 years in Boston, that he could rely on the facility of his players and their receptivity to his own 'magic emanations' (he never prepared the entire ground in rehearsal). But the degrees by which Munch would 'twist and turn the music' varied significantly from concert to recording. 'Concert day is a celebration,' he wrote in his book; whereas recording is referred to, almost in a footnote, as 'becoming a separate profession.'
Riccardo Muti
Muti was Music Director of the (New) Philharmonia from 1973-82, the Philadelphia Orchestra from 1980-92 and La Scala from 1986-2005. He has conducted the Chicago Symphony Orchestra since 2010.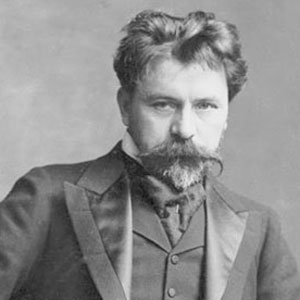 Arthur Nikisch
The young conductor Adrian Boult idolised Nikisch. He wrote: 'The conductors of the present day may be divided into three schools: there are the men who beat time, like Dr Richter; who guide the orchestra, like Mr Safonoff; and who hypnotise the orchestra, like Mr Nikisch'. Nikisch exercised a precise control of ensemble, dynamics, rubato, and phrasing which even today leaps out of the grooves of his primitive gramophone recordings. He did this by revolutionizing the conductor's stick technique, making its pivot the fingers and thumb, then the wrist, and only last of all the elbow. And Nikisch held a conducting class at the Leipzig Conservatory. After Oxford, Adrian Boult was determined to go to Leipzig and study in that class. By the time he arrived there in 1912, Nikisch had retired from teaching. But he still conducted the Gewandhaus Orchestra, and the young Boult obtained a card to attend Nikisch's rehearsals so as to study the technique at first hand.
Eugene Ormandy
Born and trained in Hungary, Ormandy is famed for his long tenure at the helm of the Philadelphia Orchestra where he created a sound and style that is still discernible in the ensemble today, 21 years after his death.

Seiji Ozawa
Seiji Ozawa chalked up his first Gramophone appearance in September 1968 with a warmly received pairing of Messiaen's Turangalîla-symphonie and Takemitsu's November Steps; and in a review of Ozawa's The Rite of Spring with the Chicago Symphony Orchestra, Edward Greenfield, in March 1969, pretty much set the tone for how Ozawa has been assessed in this magazine ever since: 'I have never known a more balletic performance than this,' he wrote, 'balletic in the sense that Ozawa makes the music dance.' (Philip Clark)
Antonio Pappano
Music Director of both the Royal Opera, Covent Garden, and Rome's Orchestra dell'Accademia Nazionale di Santa Cecilia.

Simon Rattle
Liverpool-born Rattle made his name during his long tenure at the helm of the CBSO, creating an ensemble of world class and with whom he recorded extensively for EMI. In 2002 he succeeded Claudio Abbado as principal conductor of the Berlin Philharmonic Orchestra. His repertoire ranges from Baroque music (often performed on period instruments: he has a role with the Orchestra of the Age of Enlightenment) to the music of today (he is a great champion of contemporary composers). He is married to the mezzo Magdalena Kožená. Rattle will be the next Music Director of the London Symphony Orchestra from 2017.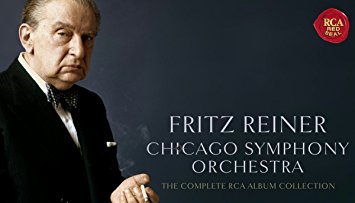 Fritz Reiner
For the audience the podium manner was outwardly impassive; for the players it was electric with inner vitality; a minutely contained and controlled but rich variety of body language that optimally communicated all Reiner's intentions. In 1953 he became Music Director of the Chicago Symphony Orchestra, which, under him, according to Stravinsky, became 'the most precise and flexible orchestra in the world'.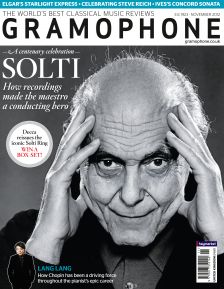 Georg Solti
Sir Georg Solti was one of the most respected and – through his ground-breaking recordings with producer John Culshaw – influential conductors of the 20th century. A pupil of Bartók, Weiner and Dohnányi in Budapest, Solti worked with Toscanini in Salzburg. He headed the opera in Frankfurt before taking over the Royal Opera House, Covent Garden. In 1969 he became music director of the Chicago SO, a post he kept for 22 years; he also held positions with the LPO and Orchestre de Paris. An exclusive Decca artist he left a vast discography of which the complete Ring is perhaps the jewel.
Leopold Stokowski
Few conductors have enjoyed as long and fruitful a career as Leopold Stokowski, to say nothing of his impact on the development ot twentieth-century orchestral playing. On the podium he exuded equal doses of glamour and showmanship. His mesmerizing, baton-less hands were shaken on screen by Mickey Mouse in Fantasia and brilliantly lampooned by a bewigged Bugs Bunny in the Warner Bros. cartoon Long Haired Hare. He premiered many important works, including Varèse's Ameriques, Schoenberg's Piano Concerto and Ives's Symphony No 4.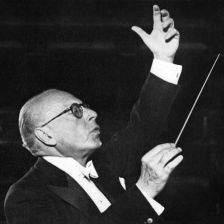 George Szell
The Hungarian conductor's greatest legacy is the Cleveland Orchestra, which he raised to the pinnacle of virtuosity and ensemble. Already one of Europe's leading conductors, Szell took over the Ohio orchestra in 1946 and, until his death in 1970, made a series of outstanding recordings of the core repertoire. He was also an admired guest conductor (both in concert and in the studio).
Michael Tilson Thomas
Celebrating 20 years at the helm of the San Francisco Symphony, Michael Tilson Thomas has held posts with the London Symphony Orchestra and founded the New World Symphony in Miami. He has recorded extensively for DG, RCA and the SFS's own label.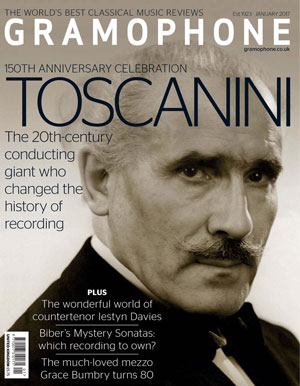 Arturo Toscanini
After making his debut aged 19 swapping his cello for a baton and conducting Aida – to huge success – his career never faltered. He led the premieres of La bohème and Pagliacci, and later headed La Scala (1921-29). He worked frequently in the US and, after the Fascist take-over of Italy settled in New York where NBC created an orchestra for him and he broadcast and recorded extensively, playing much American fare.
Bruno Walter
Walter made his debut in Cologne and later worked in Hamburg where he met Gustav Mahler. He fled to the US in 1939, where he enjoyed a revitalised career at the helm of the Columbia SO, formed especially for him to record with.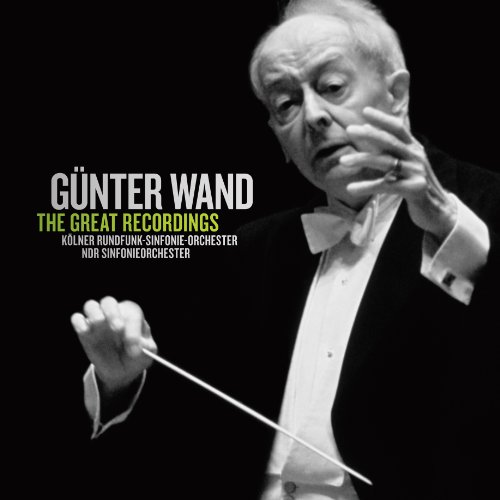 Günter Wand
When he died, on St Valentine's Day 2002, Gunter Wand's reputation seemed set. In his glorious Indian Summer he had at last been widely acknowledged as a master in the so-called Austro-German 'core' repertoire - Mozart and Beethoven, Schubert and Bruckner - that he loved so much. His recordings from Hamburg and Berlin had earned lavish praise and numerous prizes and it was said he had become the best-selling living conductor in Germany. Indeed, despite the very limited repertoire that he had committed to disc, he was apparently the second-highest selling conductor of all there, behind only Herbert von Karajan.