Top 10 Clara Schumann recordings
Wednesday, February 9, 2022
One of the most gifted musicians of her time, Clara Schumann's music has a depth and originality that has inspired many outstanding recordings. Here are 10 of the finest ...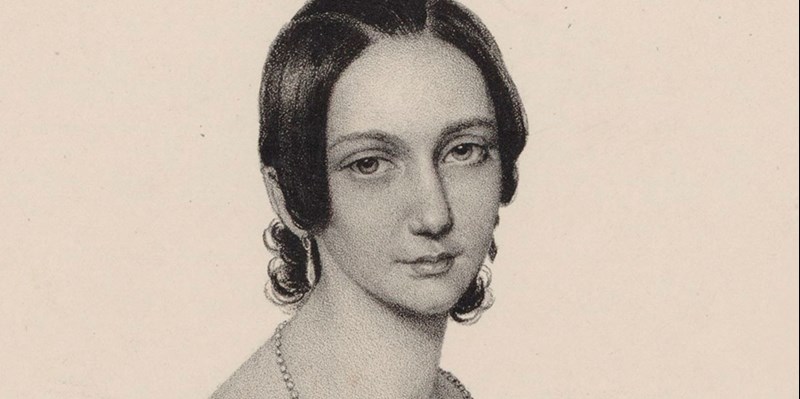 Taught by her father, Friedrich Wieck, Clara became one of the greatest pianists of the 19th century, an artist of consummate skill. She maintained a highly successful touring career both before and after she married Robert Schumann (1840). She was a great champion of music by her contemporaries (Chopin, Schumann and Brahms). She also taught extensively, both privately and at the conservatories in Leipzig and Frankfurt. As a composer she showed imagination and flair but ceased composing in 1854, the year of Robert's collapse. She prepared a complete edition of Robert's music, raised a large family and maintained a close relationship with Brahms to the end of her life.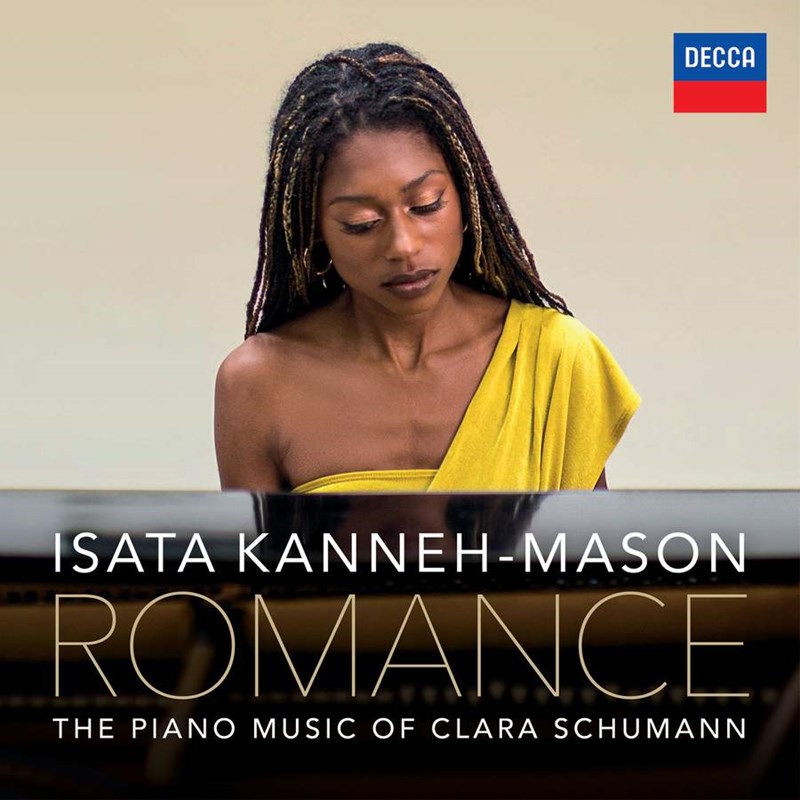 Romance: The Piano Music of Clara Schumann
Isata Kanneh-Mason
Decca
Gramophone Editor's Choice (August 2019)
Isata Kanneh-Mason chooses for her first visit to the studio not a selection of the same old same old but a single-composer programme of works with which few will be familiar and by someone who is regularly overlooked. Moreover, we are presented not with a string of solo piano works but a representative survey of Clara Schumann's oeuvre: a piano concerto, a sonata, chamber music, short solo works and transcriptions, all presented in chronological order of composition.
---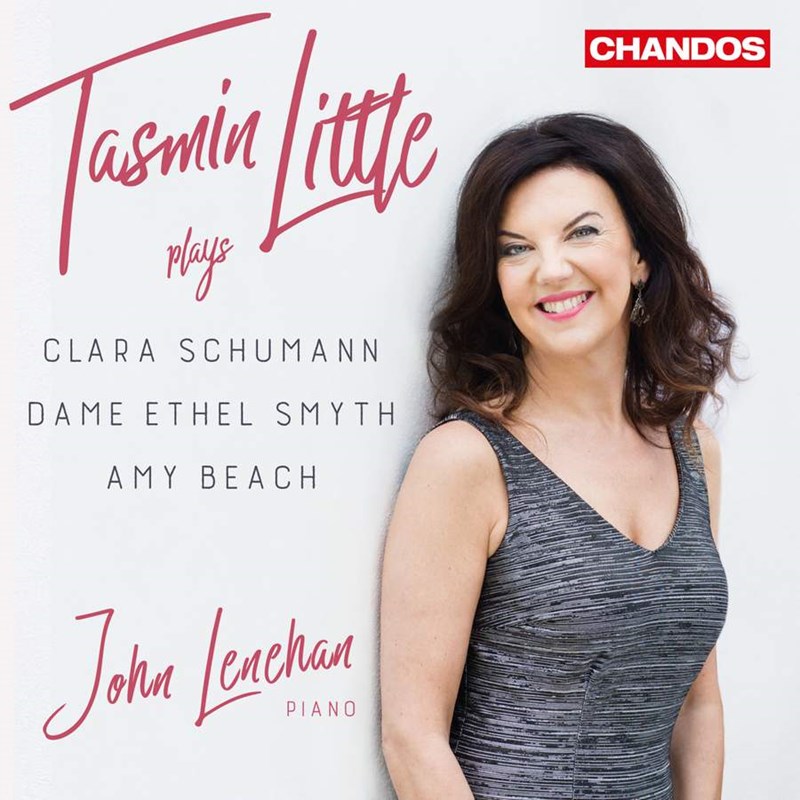 Three Romances for Violin and Piano, Op 22
Tasmin Little, John Lenehen
Chandos
Gramophone Editor's Choice (March 2019)
Perhaps Clara Schumann's Drei Romanzen could have felt a little more inward – these readings are nothing if not upfront – but it's hard to object to this kind of assurance coupled to such a fabulous sound.
---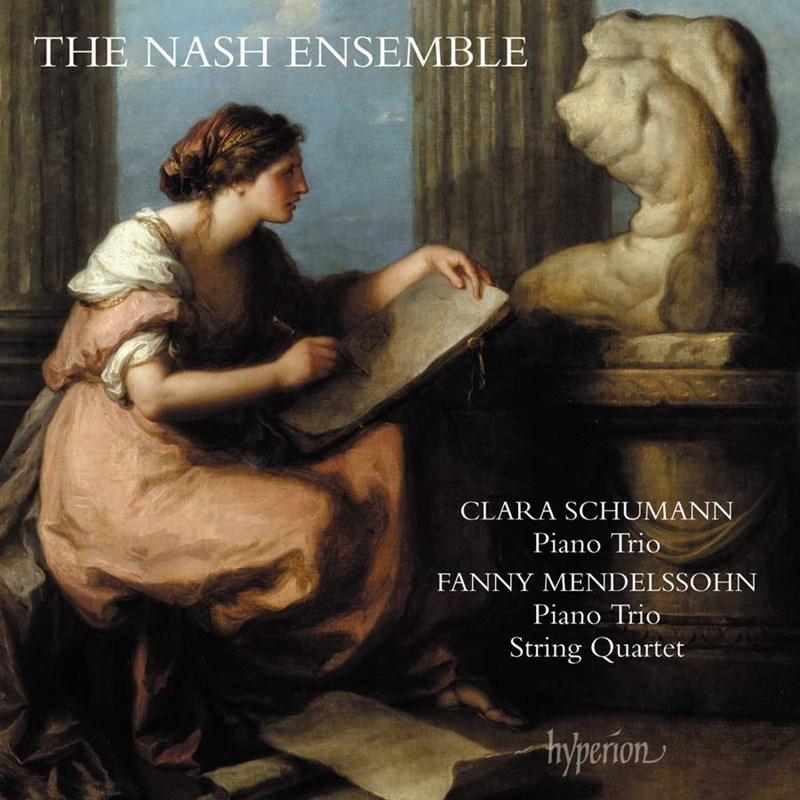 Piano Trio
The Nash Ensemble
Hyperion
Composed in 1846, before Robert composed his Third Trio in the same key, this work thoroughly busted all preconceptions of its time over what constituted feminine-sounding music and about the female capacity to deal with rigorous form – listen out for the fugal writing in the final movement. Indeed, the violinist Joseph Joachim actually commented that he couldn't believe that 'a woman could have composed something so sound and serious'; and sound and serious is precisely what The Nash Ensemble have given us. This is a strong, proud, full-blooded reading, full of contrasts in tone, attack and mood, nuanced in its colourings, its phrasing and overall architecture deftly shaped, long lines soaring taut and strong, choppy tempestuousness tightly knit, strings sounding bright and clean against the piano's warm tones. These are readings that firmly place Schumann's music not in a salon but in a concert hall.
---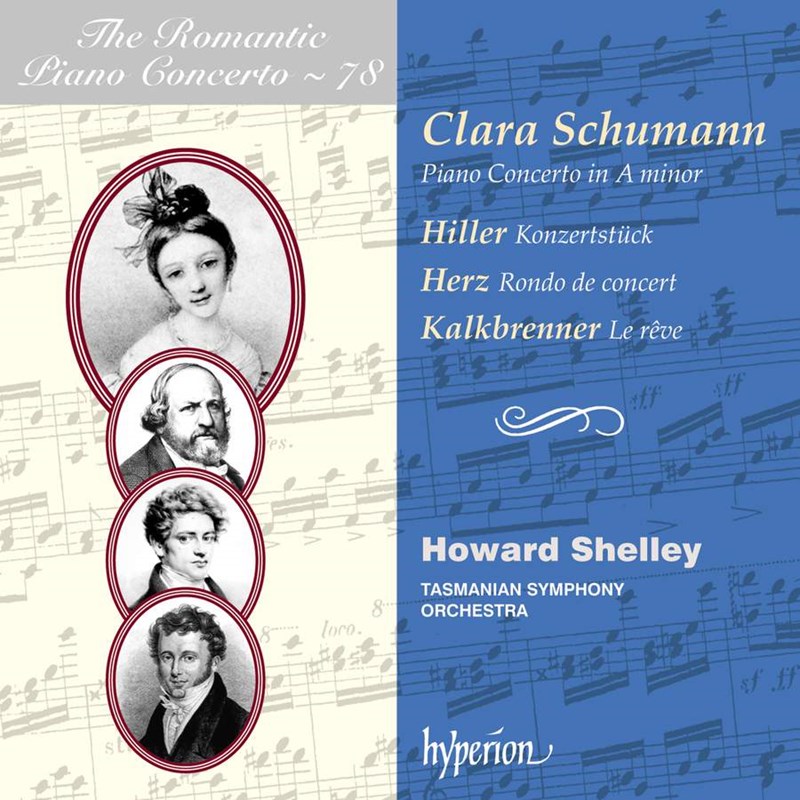 Piano Concerto in A minor
Howard Shelley, Tasmanian Symphony Orchestra
Hyperion
One of the best-known portraits of young Clara depicts her at the age of 15, elegantly clad in an off-the-shoulder gown, her face the epitome of relaxed composure, with her left hand resting on a piano keyboard and a copy of the Op 7 Concerto open on the music desk. Howard Shelley and the Tasmanian Symphony Orchestra offer a compelling account of what would remain the young composer's most ambitious work. Succinct though the concerto may be, with three linked movements totalling 21 minutes, the technical challenges of the solo part are considerable. Shelley meets these with characteristic aplomb, including an especially nice collaboration with cellist Sue-Ellen Paulsen in the slow movement's cello obbligato. The alla polacca finale, the concerto's first-composed and most developed movement, is imbued with the appropriate dash and hauteur.
---

Three Lieder, Op 12
Anne Sofie von Otter, Hélène Grimaud
DG
Gramophone Editor's Choice (February 2006)
Grimaud is bold and impassioned partnering Anne Sofie von Otter, an ideal match for a singer whose intensity and vision leave you in no doubt that Clara was a more-than-gifted composer as well as a great pianist.
---

Three Romances for Violin and Piano, Op 22
Lisa Batiashvili, Alice Sara Ott
DG
Batiashvili and Alice Sara Ott are splendid advocates for the Clara Schumann Romances, bringing out all the changes in mood and character of these highly accomplished pieces.
---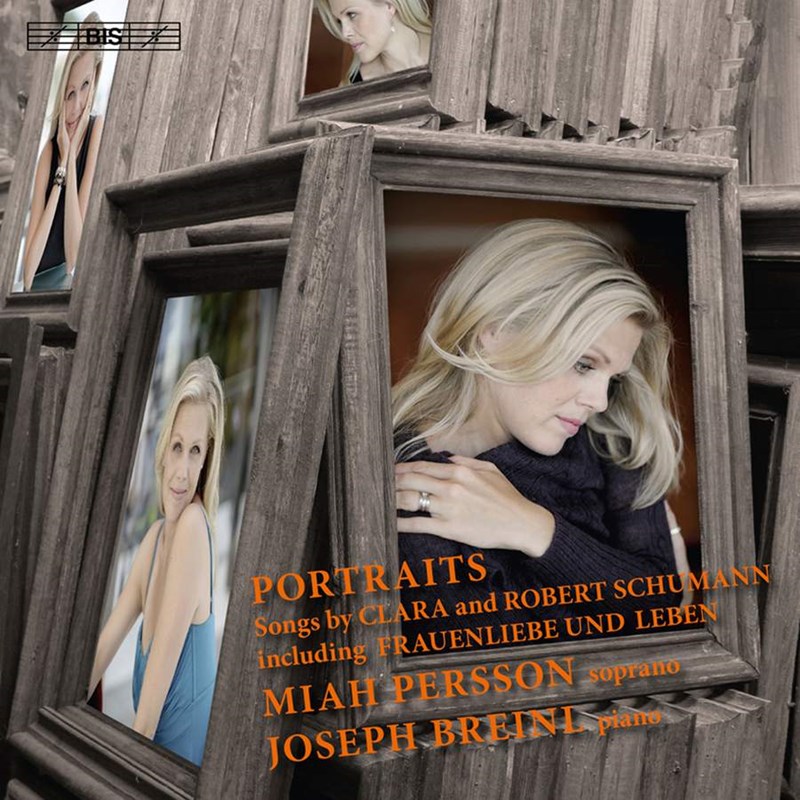 Drei Lieder, Op 12. Sechs Lieder, Op 13 – No 1, Ich stand in dunkeln Träumen; No 3, Liebeszauber; No 5, Ich hab' in deinem Auge. Loreley
Miah Persson, Joseph Breinl
BIS
Persson proves an ideal advocate of Clara's often underrated Lieder, vivid in the story-telling of 'Loreley', all breathless excitement in the Mendelssohnian 'Liebeszauber', true and tender in the dulcet 'Liebst du um Schönheit'.
---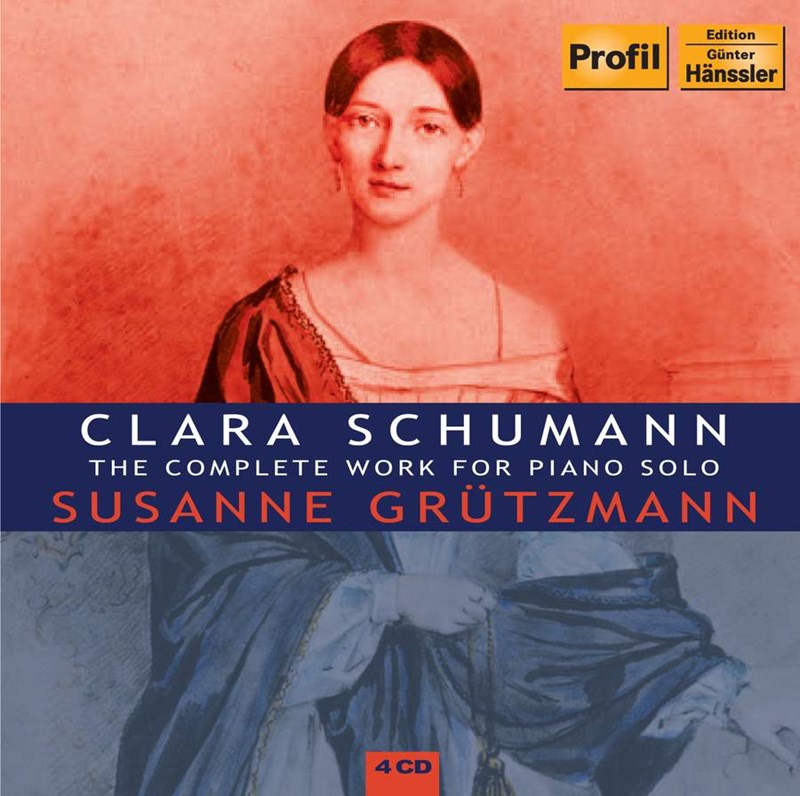 The Complete Works for Piano Solo
Susanne Grützmann
Profil
Gramophone Editor's Choice (September 2007)
Clara Schumann's Op 1 (composed when she was 11) suggests a startling precocity before her skill deepened over the years into music where outward conventions thinly disguise a highly personal and poetic nature. True, she pays loving tribute to her husband's work, but the listener should not be misled. Theirs was clearly a symbiotic relationship; composing side by side during the early days of their legendary romance, Schumann both marvelled at and feared her gifts. This issue is an invaluable addition to the catalogue.
---

'Album für Die Frau' – Eight scenes from the Lieder of Robert and Clara Schumann
Carolyn Sampson, Joseph Middleton
BIS
The programme here – recorded in 2018, ahead of the current zeitgeist – doesn't deconstruct the Frauenliebe marriage-to-widowhood narrative but augments each individual song with other songs by both Robert and Clara Schumann that give a broader social context, based not just on what the poems say but how the music projects the words. Early on in the album, Clara's treatment of the Rückert poem 'Liebst du um Schönheit' feels poignantly reticent – in contrast to Mahler's later, bolder setting – with a simpler Biedermeier sensibility also suggesting a composer who didn't feel as entitled as her male counterparts to truly plant her flag on the poem. Other contrasting moments between Clara and Robert clarify Clara's compositional personality apart from her husband's: she was more strongly rooted in Mendelssohn.
---

Piano Concerto in A minor. Piano Trio in G minor
Francesco Nicolosi, Rodolfo Bonucci, Andrea Noferini, Alma Mahler Sinfonietta / Stefania Rinaldi
Naxos  
The autograph manuscript of Robert Schumann's Piano Concerto (1845) revealed not only the toil but also the hand of Clara, particularly in the last movement. Eleven years earlier, Robert had orchestrated a Concertsatz by the 14-year-old Clara and this became the corresponding movement of her concerto, which she soon completed on her own.
The Concertsatz is as long as the other movements put together and a shorter finale might have been beneficial. Yet the complete, though imperfect, work is a notable achievement for so young a composer; and the piano part could be seen as a vehicle for virtuosity. All credit therefore to Francesco Nicolosi for not succumbing to temptation. His playing is deep-toned and tractable and, in conjunction with Stefania Rinaldi, who eschews strident orchestral attack, finds a vein of melancholy in the music. He also ably balances the implied duality of the Romanze in which the marking con grazia conflicts somewhat with the additional La melodia ben marcato e legato.
---
Thank you for visiting...
We have been writing about classical music for our dedicated and knowledgeable readers since 1923 and we would love you to join them.
To find the perfect subscription for you, simply visit: gramophone.co.uk/subscribe