Top 10 Mussorgsky albums
Gramophone
Tuesday, May 25, 2021
Here's our guide to 10 of the finest recordings of Mussorgsky's music, from the ever-popular Pictures from an Exhibition to the hidden treasure of the Nursery songs
---
Welcome to Gramophone ...
We have been writing about classical music for our dedicated and knowledgeable readers since 1923 and we would love you to join them.
Subscribing to Gramophone is easy, you can choose how you want to enjoy each new issue (our beautifully produced printed magazine or the digital edition, or both) and also whether you would like access to our complete digital archive (stretching back to our very first issue in April 1923) and unparalleled Reviews Database, covering 50,000 albums and written by leading experts in their field.
To find the perfect subscription for you, simply visit: gramophone.co.uk/subscribe
---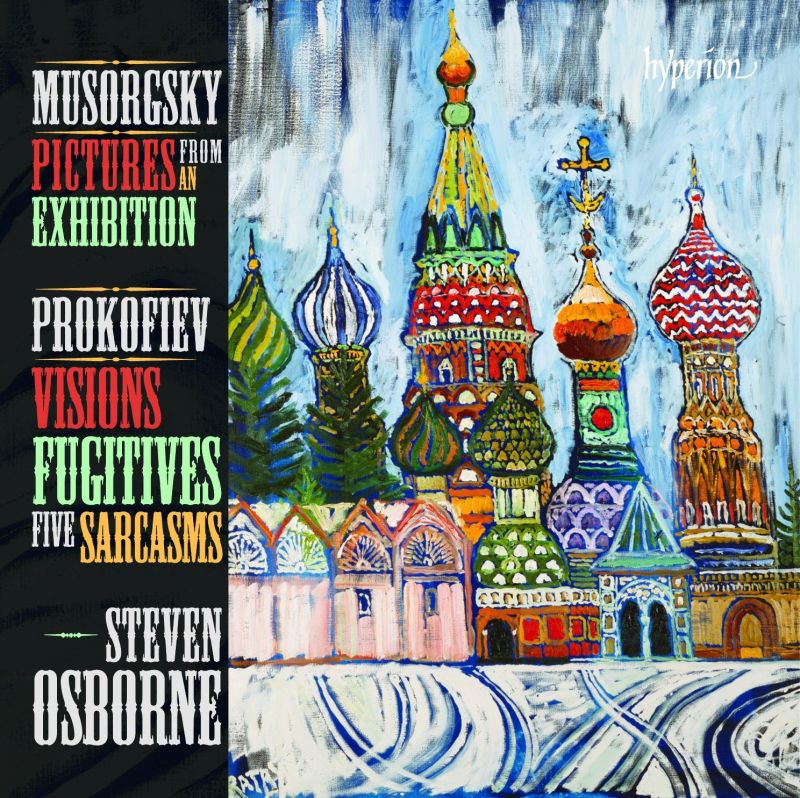 Pictures from an Exhibition (solo piano)
Steven Osborne pf
(Hyperion)
After his disc of Rachmaninov's 24 Preludes (6/09), Steven Osborne moves into rougher Russian waters with Mussorgsky and Prokofiev. And here, once more, is an ideal blend of fidelity to the score, with a subtle and distinctive rather than overbearing musical personality. In the Mussorgsky everything is as musicianly as it is technically immaculate. What tonal delicacy and translucency in 'Tuileries', and listen to his finesse in the tremolandos at the end of 'Con mortuis in lingua mortua', something barely audible and coming as it were from a great distance. Yet in the more weighty numbers ('Bydlo', 'The Great Gate at Kiev', etc), there is power without brutality so that what so easily degenerates into a mere uproar is so finely graded that you forget the essentially percussive nature of the writing.
Read the full review in the Reviews Database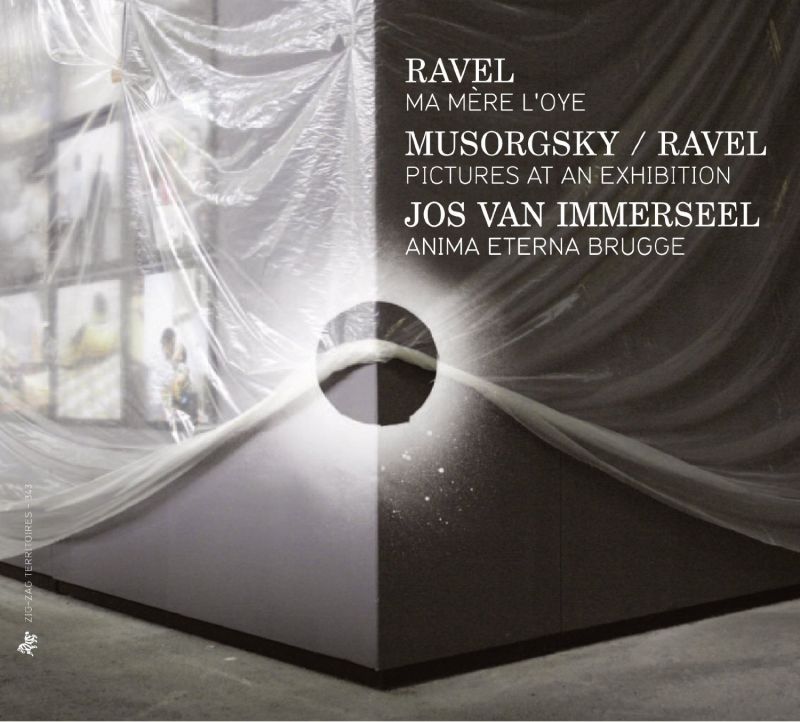 Pictures from an Exhibition (orch Ravel)
Anima Eterna Brugge / Jos Van Immerseel
(Zig Zag)
The characterisation in the Ravel/Mussorgsky Pictures is well-formed and animated. The glare of modern orchestral sonority that can sometimes give too glinting an edge to Ravel's scoring is eliminated here by dint of the instruments deployed (a warm but still piquant saxophone in 'Il vecchio castello', for instance). The orchestra can capture and convey the imagery of the cumbersome 'Bydo' just as convincingly as it does the twittering of the 'Tuileries' and the chattering of the unhatched chicks. Even those who prefer Mussorgsky's original piano version might be swayed by Anima Eterna's subtlety and mix of graphic discretion and immediacy.
Read the full review in the Reviews Database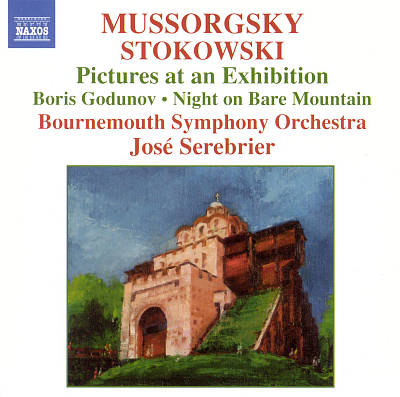 Pictures from an Exhibition (orch Stokowski)
Bournemouth Symphony Orchestra / José Serebrier
(Naxos)
Stokowski's orchestrations, as flamboyant and full of flair as his interpretations as a conductor, have increasingly been accepted and welcomed on disc, a good sign that rigidly purist attitudes have nowadays softened. This Naxos collection of Stokowski's arrangements of Mussorgsky under José Serebrier follows directly on Matthias Bamert's and Oliver Knussen's discs, and quite apart from the budget price proves the most formidable rival, offering outstanding performances by the Bournemouth Symphony Orchestra, brilliantly recorded in sound if anything even more spectacular and more cleanly focused than that on the discs from Chandos and DG.
Read the full review in the Reviews Database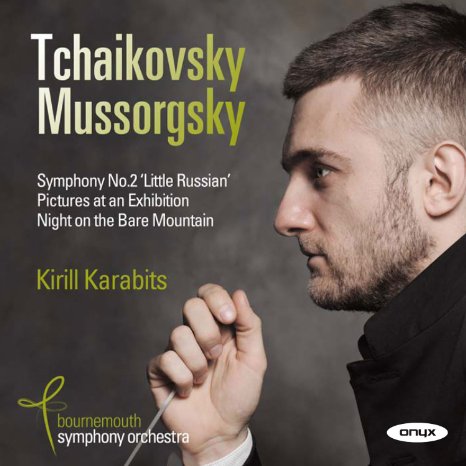 Night on the Bare Mountain
Bournemouth Symphony Orchestra / Kirill Karabits
(Onyx)
This is Mussorgsky's startling original version of Night on the Bare Mountain. It's hard returning to Rimsky-Korsakov's benign 're-composition' of this piece once you've heard how much of its originality – texturally, structurally, harmonically – was neutered by the well-meaning but misguided Russian master. Mussorgsky's elemental untidiness is integral to this witches' Sabbath. Rimsky entirely missed the point. And so, resoundingly, says Karabits.
Read the full review in the Reviews Database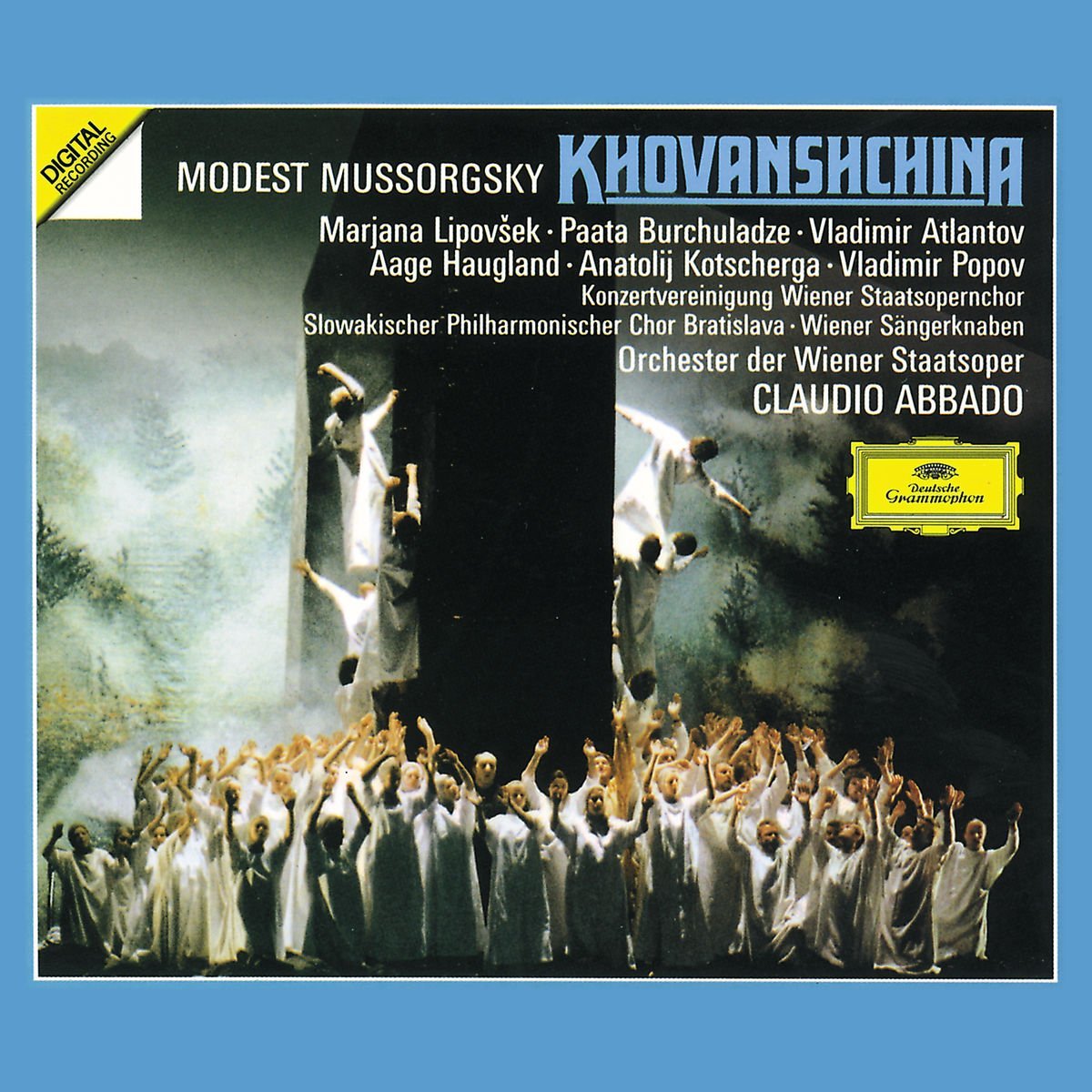 Khovanshchina
Sols; Vienna Boys' Choir; Slovak Philharmonic Chorus; Vienna State Opera Chorus; Vienna State Opera Orchestra / Claudio Abbado
(DG)
We have here a Khovanshchina which may not present a complete solution to the work—its history is too uncertain and complex for that—but which does come closer than ever before to what seems to have been Mussorgsky's vision. It is very much a collaborative enterprise. Above all, honour must go to Abbado for his lead. His belief in the work and understanding of its issues is evident at every turn, from the exquisite playing of the opening Dawn scene, and the other purely orchestral passages, to his sensitive support of the singers in their contrasting roles and his capacity to articulate the opposing factions by characterizing their music so perceptively. 
Read the full review in the Reviews Database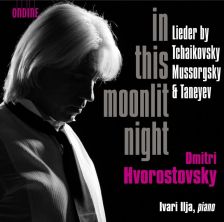 Songs and Dances of Death
Dmitri Hvorostovsky bar Ivari Ilja pf
(Ondine)
Dmitri Hvorostovsky was born to sing these songs, and indeed many collectors will probably already have the performance of Mussorgsky's Songs and Dances of Death that he recorded two decades ago with Valery Gergiev (Philips, 5/94). Here, however, he far surpasses that earlier disc: in choosing now to revisit some of the repertoire that he recorded in former years (as he did in 2012 with his Ondine CD of Rachmaninov – 4/12), he brings to his interpretations a new richness and darkness of timbre, beautifully polished as it always was but enhanced with an even deeper understanding of how to project the subtleties of Mussorgsky's vocal writing. Using Mussorgsky's original piano version, Hvorostovsky is strongly and sensitively accompanied by his customary pianist, Ivari Ilja, in performances that probe to the very core of the anguish in these extraordinary songs, calling into play a remarkable range of expressive nuance, heartfelt sensibility and tonal shading.
Read the full review in the Reviews Database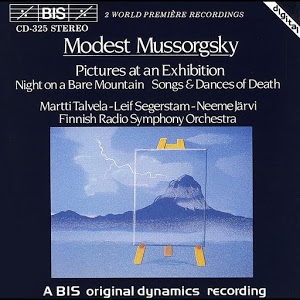 Songs and Dances of Death (orch Aho)
Martti Talvela bass Finnish Radio Symphony Orchestra / Neeme Järvi
(BIS)
Another unfamiliar orchestration is that of the Songs and Dances of Death by Kalevi Aho, who also explains his intentions and methods in the sleeve-note. These, broadly, are to accommodate the bass voice in general and Martti Talvela's in particular, while heightening the character of the songs and their psychological drama. It is very successful, and sombrely colourful without being obtrusive. Talvela sings the songs with tremendous intensity and a sustained, sinister passion. 
Read the full review in the Reviews Database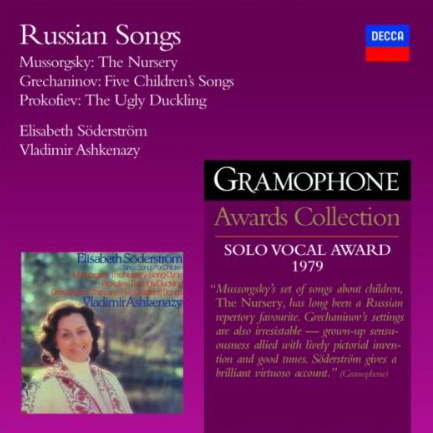 The Nursery
Elisabeth Söderström sop Vladimir Ashkenazy pf
(Decca)
It is their realism that saves these Nursery songs, and Elisabeth Söderström emphasizes this by her lifelike distinction between child and nanny. She darkens and 'ages' her tone-colour and her verbal enunciation with great skill and enunciates her (Russian) words with excellent clarity, which in its turn communicates itself to her vocal production. Ashkenazy is an admirable pianist and makes the piano part of the Nursery songs vividly illustrative.
Read the full review in the Reviews Database
Boris Godunov (1869 & 1872 versions)
Sols; Kirov Opera & Orchestra, St Petersburg / Valery Gergiev
(Philips)
Gergiev directs strong, incisive performances, accompanying sympathetically and controlling the marvellous crowd scenes well. However, it is a pity that he allows fierce whistles completely to drown the speeding violins opening the Kromy Forest scene (the music can be heard only when it returns), and he has not been given sufficient clarity of recording with the chorus. The words are often obscure, even with the boyars in the Death scene, and far too much is lost in the crowd exchanges. This is regrettable for a work that, in either incarnation, draws so much on realistic detail of articulation. Nevertheless, these five records form a completely fascinating set, one which no admirer of this extraordinary creative achievement can afford to ignore.
Read the full review in the Reviews Database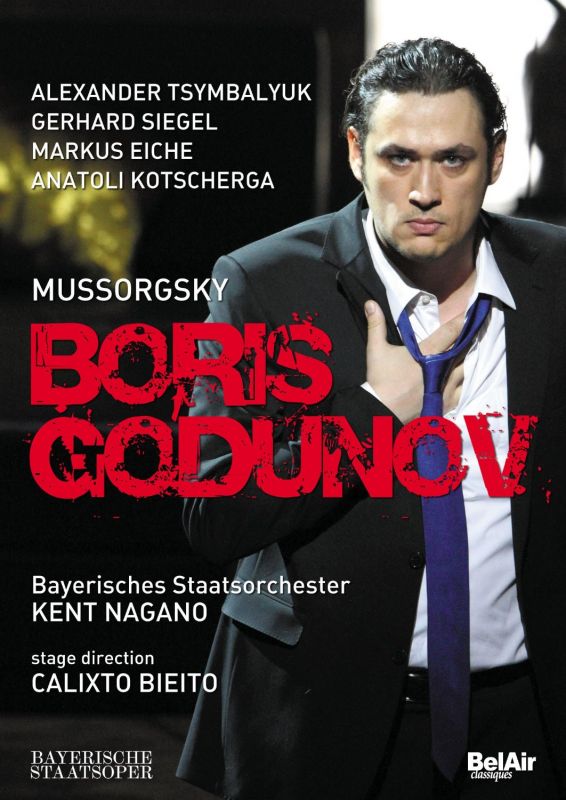 Boris Godunov (DVD/Blu-ray)
Sols; Chor des Bayerischen Staatsoper, Bayerisches Staatsorchester / Kent Nagano
(BelAir Classiques)
There's no dip in commitment anywhere in the cast. Tsymbalyuk's Boris, sung in a pleasingly smooth, well-regulated bass, is excellent, as is Anatoli Kotscherga's worldly Pimen. Gerhard Siegel is a vividly Machiavellian Shuisky, Markus Eiche a ruthless Shchelkalov and Okka von der Damerau a wonderfully slatternly Hostess. Kent Nagano achieves thrillingly focused results from the orchestra and extended chorus, and the sound quality and video direction are impeccable. Highly recommended.