Top 10 Ravel recordings
Gramophone
Wednesday, March 7, 2018
From Boléro to Daphnis et Chloé, here are Maurice Ravel's greatest works in outstanding recordings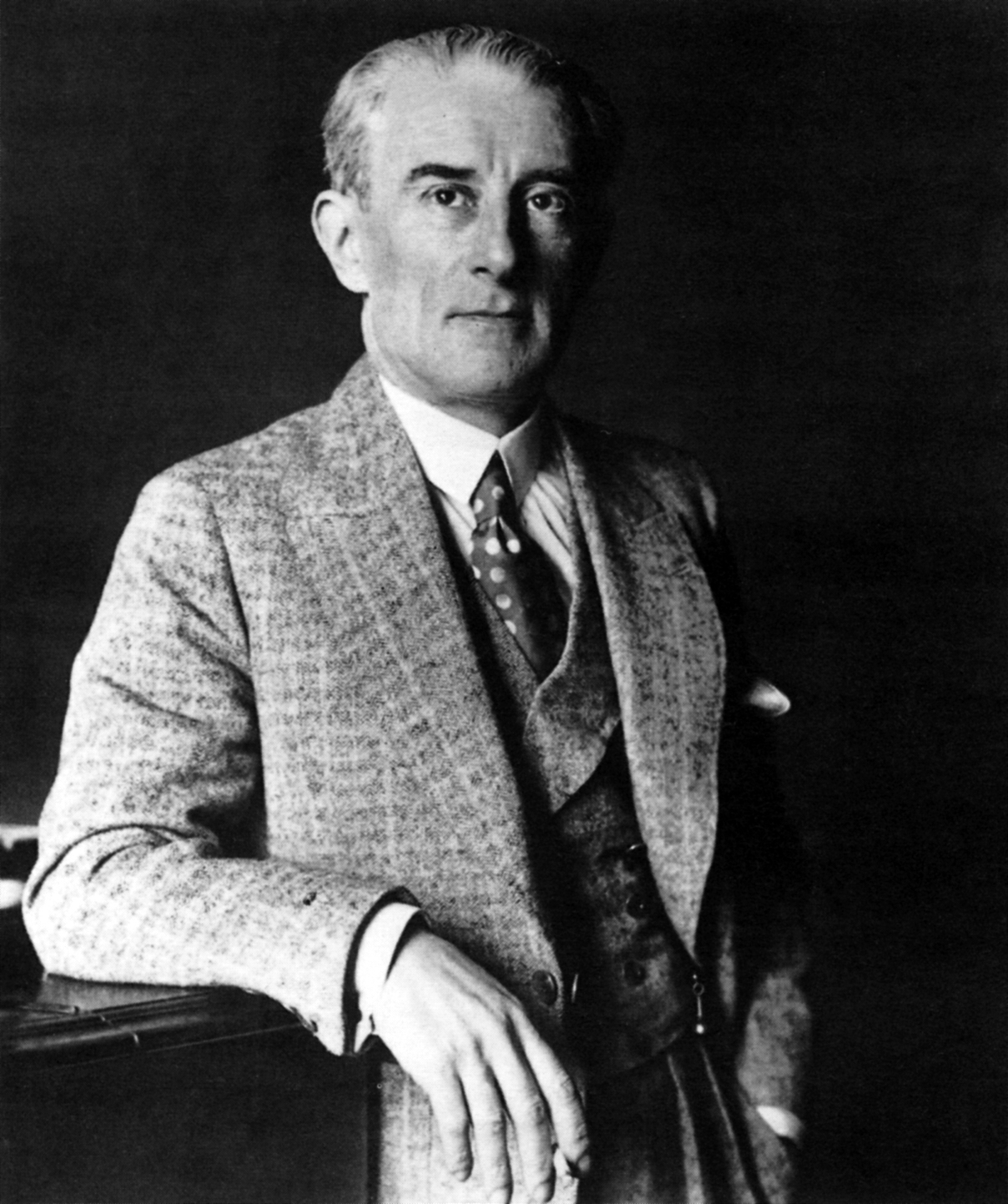 By its very nature, no Top 10 list could hope to include all of the wonderful recordings of Ravel's music that we have available to us today. But here is a selection of 10 outstanding recordings that are sure to offer many hours of listening pleasure. There is a mix of classic recordings (Crespin's Shéhérazade from 1963, Boulez's 1974 Boléro) and very recent releases (Roth's Daphnis et Chloé from last year) so there should be something new and interesting to discover for even long-time Ravel lovers.
---
Welcome to Gramophone ...
We have been writing about classical music for our dedicated and knowledgeable readers since 1923 and we would love you to join them.
Subscribing to Gramophone is easy, you can choose how you want to enjoy each new issue (our beautifully produced printed magazine or the digital edition, or both) and also whether you would like access to our complete digital archive (stretching back to our very first issue in April 1923) and unparalleled Reviews Database, covering 50,000 albums and written by leading experts in their field.
To find the perfect subscription for you, simply visit: gramophone.co.uk/subscribe
---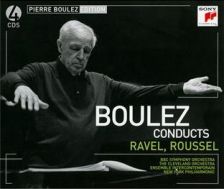 Boléro
New York PO / Pierre Boulez
Sony Classical
The top choice in Philip Clark's 2010 Gramophone Collection article surveying all of the important recordings of Ravel's most famous work. Clark concluded: 'Boulez's forensic 1974 performance delves deeper than any other into Ravel's sleight-of-orchestral-hand and layerings of harmony – a probing shaft of light into Boléro's inventive, one-off weirdnesses.'
Read the full Gramophone Collection article
---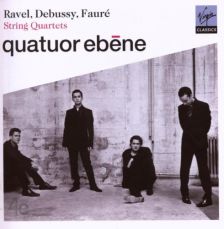 String Quartet in F major
Quatuor Ebène
Erato
Gramophone's Recording of the Year in 2009, Quatuor Ebène's album also includes quartets by Debussy and Fauré. Critic Rob Cowan noted that 'There's a fluidity to the Ebène's playing of both works that suits the music's character, a mood of wistfulness too that the Ravel especially benefits from. This improvisatory approach is hardly surprising from an ensemble that is also celebrated for its jazz performances.'
---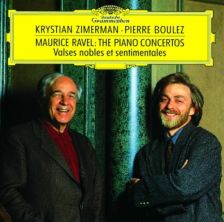 Piano Concertos
Krystian Zimerman pf Cleveland Orchestra / Pierre Boulez
DG
Winner of a Gramophone Award in 1999, Zimerman and Boulez are an unstoppable combination in this music. Our original reviewer, David Fanning, placed the recording in context: 'In the G major Concerto I'll still turn happily to Argerich for mischief and abandon, and to Michelangeli for breathtaking eloquence in the slow movement. For the Left-Hand Concerto I admire the suavity and ravishing textures of Louis Lortie. Zimerman's phenomenal pianism sets its own agenda and brings its own rich rewards; he has a place of honour in that exalted company.' 
---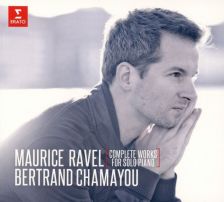 Complete solo piano music
Bertrand Chamayou pf
Erato
The first of two discs dedicated to Ravel's complete solo piano music in this list, Bertrand Chamayou's album for Erato was shortlisted for a Gramophone Award in 2016 and our critic, Patrick Rucker, was full of praise: 'Superlative Ravel seems almost in abundance these days – think Bavouzet, Thibaudet, Queffélec or Lortie. But for my ears, Chamayou brings everything home in a way that is deeply personal, vivid, unique. No one who loves French music or exquisite piano-playing will want to miss this.'
---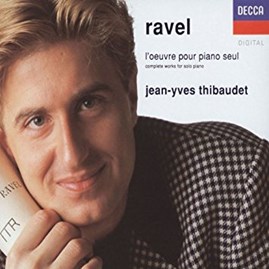 Complete solo piano music
Jean-Yves Thibaudet pf
Decca
Jean-Yves Thibaudet's album was critic Bryce Morrison's top choice in his 2008 Gramophone Collection article surveying recordings of Ravel's complete piano music. When he originally reviewed the album in 1992, Morrison usefully summed up what he saw as the (then) competition on record: 'No Ravel piano collection would be complete without a Gaspard from Argerich (DG, 12/87), Pogorelich (DG, 11/84), Gavrilov (EMI, 4/88), Ashkenazy (Decca, 6/85) and Nojima (Reference, 10/90) and, dividing the issue still further, the ''Prelude'' and ''Toccata'' from Le tombeau de Couperin from Casadesus (Sony Classical) and Gilels (Olympia, 11/88) respectively. Gilels's deleted New York Carnegie Hall recital performances of Jeux d'eau and the Pavane on RCA are also instances of a great Russian pianist's sympathy for the French idiom. All these, together with Thibaudet's discs, represent the creme de la creme.'
---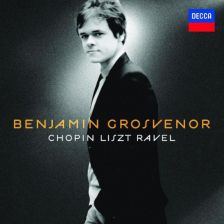 Gaspard de la nuit
Benjamin Grosvenor pf
Decca
Winner in the Instrumental category at the 2012 Gramophone Awards, Benjamin Grosvenor's debut album for Decca was highly auspicious. Jeremy Nicholas wrote that the album offered a 'masterly Gaspard in which an astonishing array of touch and tonal colouring are brought to bear in Grosvenor's vivid, distinctly defined characterisation of all three movements.'
---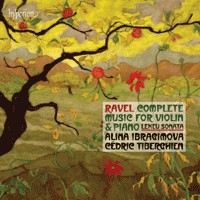 Complete music for violin & piano
Alina Ibragimova vn Cédric Tiberghien pf
Hyperion
An Editor's Choice recording in 2011, Ibragimova and Tiberghien paired Ravel's complete works for violin and piano with Lekeu's Violin Sonata. Gramophone's Duncan Druce labelled the Hyperion release a 'must-hear recital'.
---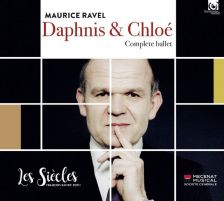 Daphnis et Chloé (complete)
Les Siècles & Ensemble Aedes / François-Xavier Roth
Harmonia Mundi
Released just last year, this is a modern, period-instrument, alternative to Pierre Monteux's 1959 classic recording which seeks to evoke the soundworld of the 1912 Paris premiere performance. In his review, Mark Pullinger noted: 'François-Xavier Roth teases a much more expansive opening than Monteux, a slow burn leading to an ecstatic first choral entry. He is often more languorous, the performance nearly four minutes slower than the Decca account. However, Roth attacks the 'Danse guerrière' with more vim and also whips up a faster bacchanalian finale. With fine choral contributions from the Ensemble Aedes, this new recording is highly recommended.'
---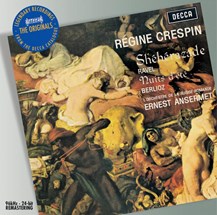 Shéhérazade
Régine Crespin; Suisse Romande Orchestra / Ernest Ansermet
Decca
Sultry, languorous yet sung with a richness of tone, this is classic version of this ravishing work, coupled here with Berlioz's Les nuits d'été. Ansermet accompanies exquisitely.
---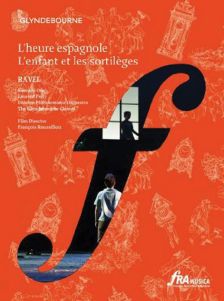 L'heure espagnole & L'enfant et les sortilèges
Sols; Glyndebourne Chorus; London Philharmonic Orchestra / Kazushi Ono
(FRA Musica DVD)
Winner of Gramophone's Opera Award in 2014, this DVD double-bill of Ravel operas from Glyndebourne is directed by Laurent Pelly and delivers 'enormous pleasure', according to Gramophone's critic Richard Lawrence.