DG signs Long Yu and the Shanghai Symphony Orchestra
Martin Cullingford
Thursday, June 7, 2018
First album, due next year, to feature Chinese and Russian repertoire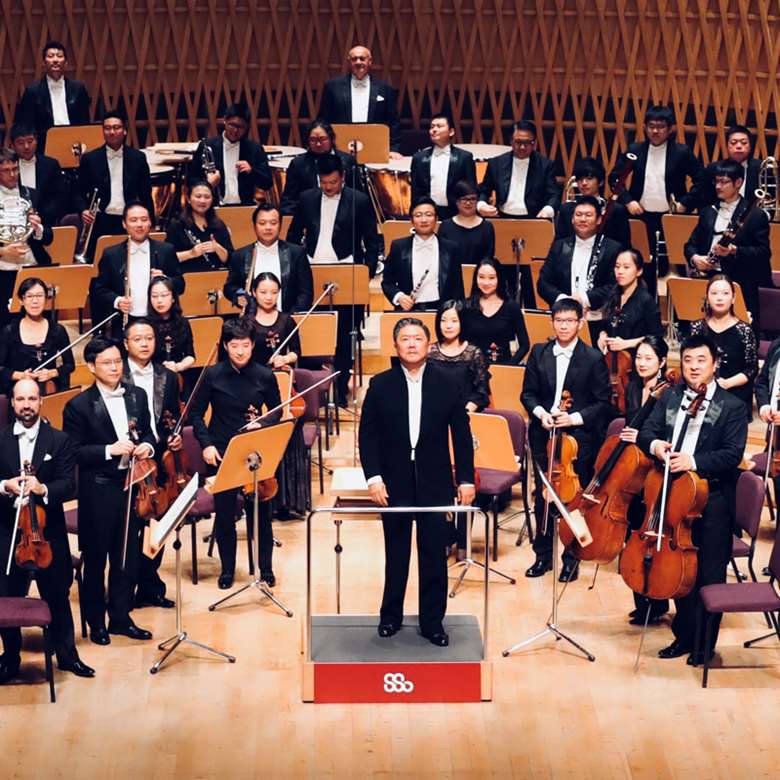 Deutsche Grammophon has just announced an exclusive contract with the high-profile Chinese conductor Long Yu and the Shanghai Symphony Orchestra.
In recent years China has experienced a massively expanding audience for classical music, while a number of its leading young soloists have achieved immense international prominence, not least the pianists Lang Lang, Yundi Li and Yuja Wang - all also DG artists. This new signing should help further reinforce DG's place in China's classical music scene.
Their first album under the new partnership, due for release next year to mark the orchestra's 140th anniversary, will feature both Chinese and Russian repertoires. This ambition to draw on both Western and Chinese culture runs as a thread throughout the statement issued this morning. 'Shanghai's profile as an international city, open to the world and cultural exchange, makes it the ideal place to explore fresh ideas and look at ways of bringing together the best of Chinese and western culture,' said Long Yu. 'We are determined to reach out to people across the world and will now be able to connect with new listeners through our recordings for the yellow label. I look forward to recording works by Chinese composers and sharing these and the wonderful artistry that the Shanghai Symphony Orchestra brings to the great symphonic repertoire with international audiences.'
Clemens Trautmann, President of Deutsche Grammophon, added: 'The artistic work Long Yu has accomplished with the Shanghai Symphony in the last decade is truly remarkable. It is reflected today in his high-profile international engagements and in the orchestra's impressive touring schedule, including its debut at last year's Lucerne Summer Festival. The recordings will help draw global attention to the outstanding musicianship of Long Yu and the Shanghai Symphony Orchestra and foster the already significant profile of Deutsche Grammophon in China.'
Long Yu has served as SSO Music Director for a decade, and is also Artistic Director of the China Philharmonic Orchestra and the Beijing Music Festival, which he founded in 1988, Music Director of the Guangzhou Symphony Orchestra, co-director of MISA Shanghai Summer Festival and principal guest conductor of the Hong Kong Philharmonic Orchestra.
As part of the deal, DG will also release previous recordings from the SSO's catalogue.