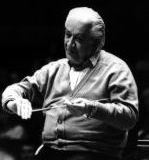 Sergiu Celibidache
Romanian-born and Berlin-trained Celibidache pursued an unusual career, largely due to his refusal to make commercial recordings. Since his death, numerous radio broadcasts have been issued.

Read more on Celibidache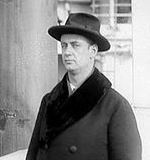 Wilhelm Furtwängler
One of the conducting giants of the first half of the 20th century, his life-long devotion to the music of Beethoven resulted in a series of legendary recordings.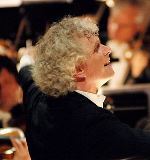 Sir Simon Rattle
Rattle became principal conductor of the Berlin Philharmonic in 2002, and is known for a repertoire ranging from Baroque music (often performed on period instruments) to the music of today.

Read more on Rattle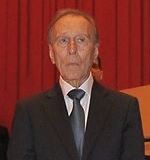 Claudio Abbado
During his illustrious career, the Italian conductor headed the Berlin Philharmonic Orchestra, as well as leading La Scala, the Vienna State Opera and the London Symphony Orchestra.

Read more on Abbado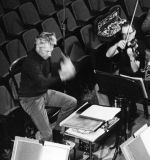 Herbert von Karajan
Karajan's conducting style emphasised beauty of sound, and from 1954 he created an instrument of great power and intensity in the Berlin Philharmonic, with well-developed rhythmic instincts.