Pan-Armenian Symphony Orchestra
Associate Sponsor
The Pan-Armenian Symphony Orchestra is comprised of musicians from around the globe but of one nationality – Armenians. The orchestra is a unique initiative to demonstrate the unity and strong spiritual bonds of the Armenian nation, no matter their scattered geography around the world. The Pan-Armenian Symphony Orchestra will be making its UK premiere at the 2017 Gramophone Awards ceremony and will be headed by its founder, Artistic Director and Principal Conductor of the State Youth Orchestra of Armenia, 'Honored Artist of the Republic of Armenia', Sergey Smbatyan.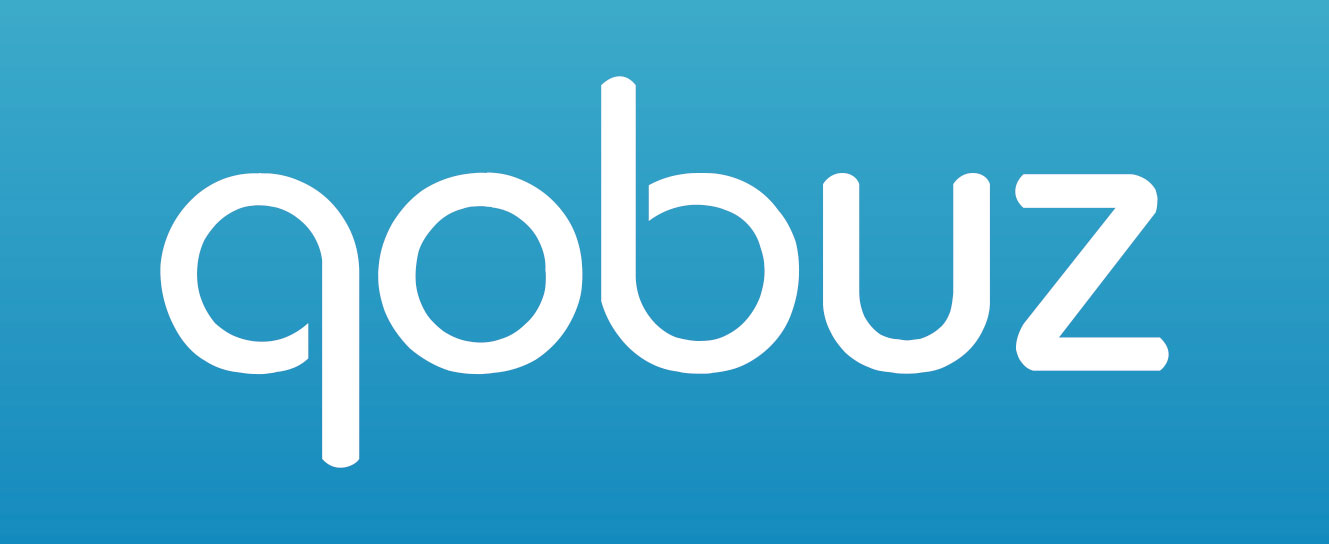 Qobuz
Associate Sponsor & Recording of the Year
The Gramophone Awards is one of the annual highlights of the long-term partnership between Qobuz and Gramophone, which was formed through a mutual appreciation for classical music and listening quality. Gramophone magazine has been serving the classical music world since 1923, and is one of the most respected authorities on the subject, while Qobuz is the leading online music service for this genre, thanks to its 'Hi-res' sound quality, an extensive documentation and a unique editorial line. In this respect, partnering with Gramophone on such a prestigious event is an obvious choice.

Naim
Associate Sponsor & Contemporary Category
Founded in 1973, Naim is an award-winning hi-fi manufacturer based in Wiltshire, UK. Naim shares the same intense relationship with music as its customers, a passion that is reflected in every hand-crafted product that leaves the factory in Salisbury. Every product is the subject of intense scrutiny from a team of engineers who spend months or years perfecting designs, never content until the music speaks to their hearts and souls as well as their heads. Naim's commitment to great music extends to its independent record label, Naim Records. Championing artistic integrity, creativity and freedom, it's critically acclaimed artists include Sons of Kemet, Cinematic Orchestra's guitarist Stuart McCallum and the ground-breaking jazz artist, Yazz Ahmed.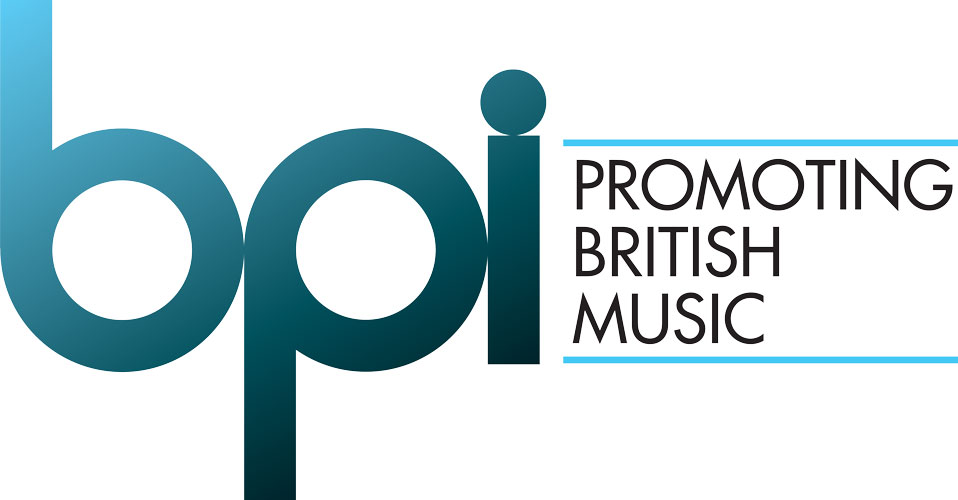 BPI
Associate Sponsor
The BPI is a record labels' association that promotes British music at home and overseas and champions the UK's recorded music industry. It safeguards the rights of its members including those represented by collecting body PPL – who collectively create around 99 per cent of legitimate sales and streams of music in the UK. The BPI's membership consists of over 400 independents and the UK's three 'major' companies – together accounting for 85 per cent of domestic music consumption. The BPI is delighted to support the Gramophone Awards, which do so much to celebrate outstanding achievement in classical music and to promote the genre and its artists to a wider audience.

Adam Mickiewicz Institute
Chamber Category
The Adam Mickiewicz Institute promotes Polish culture around the world and actively participates in international cultural exchange. The Institute promotes both the heritage and contemporary achievements of Polish culture and aims at increasing the value of Poland's brand as a cultural asset. In the years 2001–2010, the Adam Mickiewicz Institute implemented promotional projects in 26 countries and organised over 3000 cultural events which gathered an audience of 18 million people spread over three continents. In 2011 the Adam Mickiewicz Institute accompanied the Polish Presidency of the European Union's Council with a cultural programme which took place in 10 capital cities in and beyond Europe. More recently it has been involved in large-scale projects supporting performances and recordings of the music of Szymanowski and Lutosławski; the centenary of Andrzej Panufnik in 2014; the Royal Opera House's first production of Szymanowski's Król Roger in May 2015 and Welsh National Opera's touring production of André Tchaikowsky's The Merchant of Venice.

Classical:NEXT
Label of the Year Award
Classical:NEXT is a year-round network of music innovators gathering every May for the biggest and most important classical and contemporary music meeting for all sectors of the industry. Showcase concerts, interactive conference sessions, an expo to present, mix and mingle – all these and more offer a variety of formats for getting business done, exploring new artistic ideas and developing pioneering solutions. 1,200+ expected delegates come together for four days in Rotterdam, the Netherlands, May 16-19, 2018. Classical:NEXT are strong supporters of the Gramophone Awards in their common goal to strengthen the classical music scene, fostering emerging talents, and continuing to shape the future of this art form.

E. Gutzwiller & Cie, Banquiers
Opera Category & co-sponsors of the medici.tv broadcast
E. Gutzwiller & Cie, Banquiers was founded in 1886 by Carl Gutzwiller and is now owned and managed by the fourth generation of the Gutzwiller family. Managing partners are hands-on owners, with personal liability, ensuring interests are aligned with those of clients. It is a founding member of the exclusive Swiss Private Bankers Association. Specialising in asset management and investment advisory, E. Gutzwiller & Cie serves private clients from around the world from offices in Basel, Geneva and Zurich. It is a longstanding supporter of the arts - for instance, it has been the main partner of LISTE, one of the world's most prestigious art fairs, since 1997. As an organisation resolutely committed to quality, it is pleased to be supporting this year's Gramophone Classical Music Awards, renowned for recognising the best in classical music.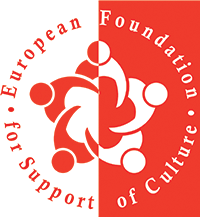 European Foundation for Support of Culture
Orchestral Category
European Foundation for Support of Culture (founded in Malta) organizes an impressive number of cultural and classical projects world wide. It's most prominent project is the Malta International Music Festival (held since 2012) which hosts world-famous stars and music legends. In 2018 Valletta, the capital of Malta, becomes the European Capital of Culture. In this context the EUFSC established different projects to promote music of Maltese contemporary composers – such as music festivals and competitions being held in 11 different countries around the world and a fantastic ballet show Crystal Palace composed by Maltese composer Alexey Shor. It was premiered in 2017 and has earned a highly positive response from public and critics.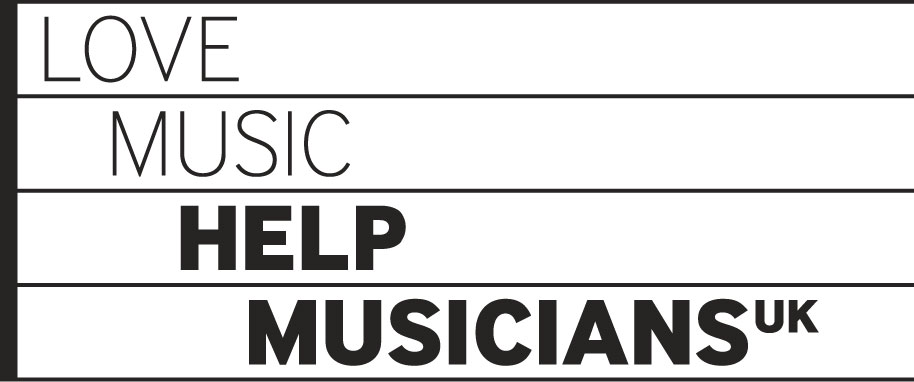 Help Musicians UK
Young Artist of the Year Award
Help Musicians UK is the leading UK charity for professional musicians of all genres, from starting out through to retirement. We help at times of crisis, but also at times of opportunity, giving people the extra support they need at a crucial stage that could make or break their career. The recognition classical artists receive from being awarded a Gramophone Award, aligns with Help Musicians UK and helping artists to reach their fullest potential. That's why the charity is pleased to be partnering with the Young Artist of the Year Award, celebrating this special night of excellence in classical music.

IDAGIO
Choral Category
IDAGIO is the first streaming service dedicated to classical music to offer an accurate search function designed specifically for the needs of the classical genre. Enjoying straightforward usability and a high-quality aesthetic, users, musicians and labels already recognise that IDAGIO has developed the best interface for classical music. Subscribers can access a comprehensive catalogue of top recordings alongside playlists and personal recommendations compiled by experts in the field. IDAGIO is available on iOS and web and also soon on Android. IDAGIO is a proud sponsor of the Gramophone Awards. Before, during and after the Awards, IDAGIO will offer immediate global access to the featured music and artists, direct from your mobile devices. Start streaming now - online, offline and in lossless audio.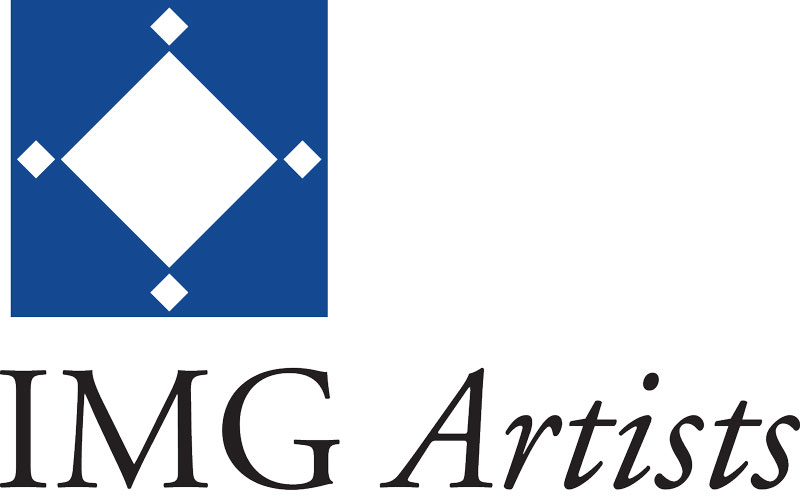 IMG Artists
Co-sponsors of the medici.tv broadcast
IMG Artists is a global leader of performing arts management. For 30 years, the company has set the standard for excellence across the artist management, touring, dance, attractions, festivals, events and cultural consulting fields. IMGA's specialists in offices across three continents offer unparalleled international reach and depth of experience to the company's artists, clients and partners.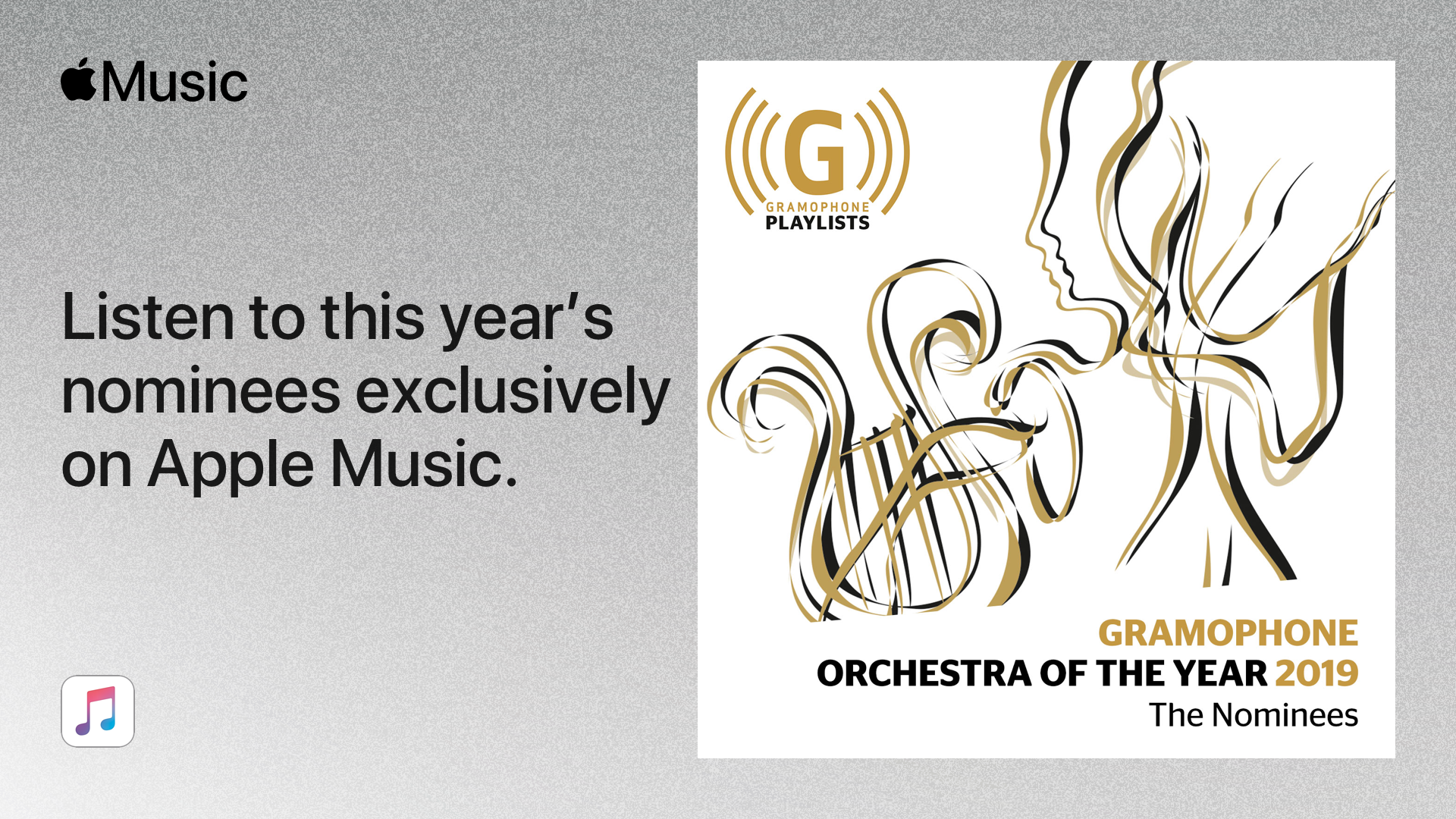 PPL
Co-sponsors of the Special Achievement Award
Founded in 1934, PPL is the UK music industry's collective management organisation (CMO) for tens of thousands of performers and record companies. We license recorded music in the UK when it is played in public or broadcast and ensure that revenue flows back to our members. These include both independent and major record companies, together with performers ranging from emerging grassroots artists through to established session musicians and influential festival headliners. PPL has a market-leading international collections business, with 84 agreements in place across 40 countries, helping members to maximise their revenue when their repertoire is played overseas. We collected £212.1 million in the UK and internationally in 2016 and paid over 92,000 performers and record companies. PPL is proud to be a partner of the Gramophone Classical Music Awards in its landmark 40th year and recognises its position as one of the highlights in the classical music calendar.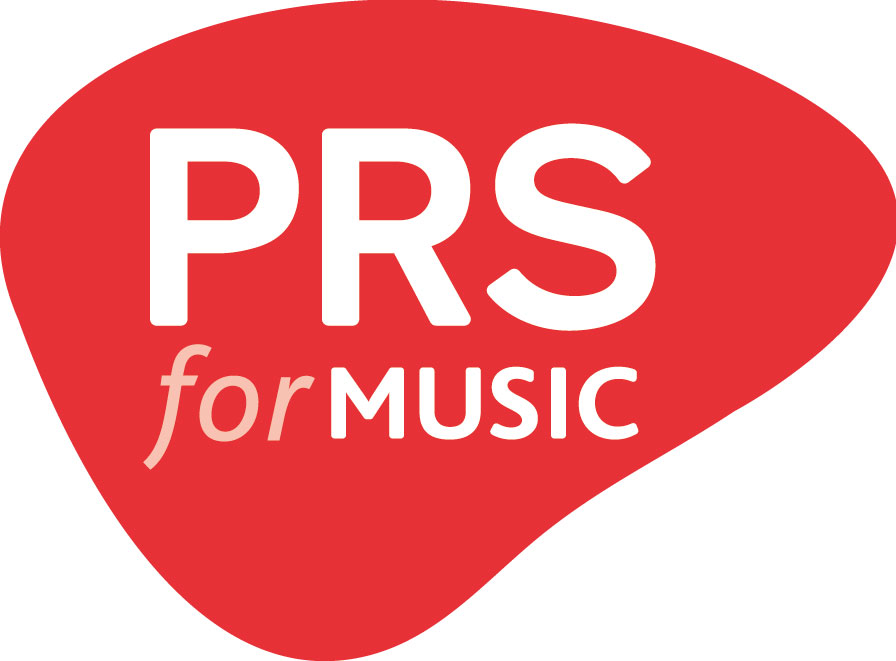 PRS for Music
Co-sponsors of the Special Achievement Award
PRS for Music represents the rights of over 125,000 songwriters, composers and music publishers in the UK. As a membership organisation, it ensures creators are paid whenever their music is played or performed in public, championing the importance of copyright to support the UK music industry. PRS for Music provides businesses with easy access to 22.2m songs through its music licences. Collecting £621.5m in 2016, PRS for Music is one of the world's most efficient combined rights organisations. PRS for Music is honoured to be partnering with the Gramophone Classical Music Awards to celebrate the classical record industry and support the prestigious Special Achievement Award.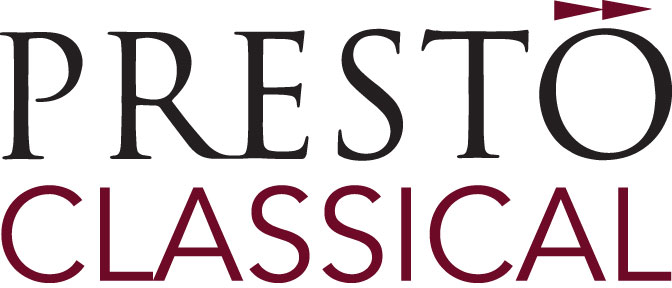 Presto Classical
Lifetime Achievement Award
'Underpinned by an evident love of music and the world of recordings, Presto Classical is a website that speaks your language' (Gramophone). Based in Leamington Spa in the UK, Presto Classical has grown to be one of the most significant online retailers for classical recordings and sheet music in the world. Alongside our wide-ranging catalogue, we pride ourselves on our comprehensive data and unique editorial content, ranging from reviews of new releases to exclusive interviews with artists and composers. We're proud to be supporting this year's Gramophone Awards, and to join them in celebrating great classical music and outstanding recordings.

Primephonic
Recital Category
Primephonic is a 100 per cent classical music download store and streaming platform in high definition. Primephonic seeks to reach the under-served classical music listener with its extensive classical music catalogue, high-quality audio, and industry-leading search technology while solving the value gap negatively affecting artists and labels today. In comparison to other streaming services, Primephonic has the potential to offer up to 43 times higher per-second streaming payouts exclusively to content owners within the classical music industry. By working collaboratively with classical music artists, artist managers, labels, and arts presenters from a shared value business perspective, Primephonic seeks to reinvent the digital classical music experience and reignite a global passion for the genre.

medici.tv
Heralded by the New York Times as 'the closest thing to a classical Netflix', medici.tv brings live classical music to passionate fans worldwide. Since its founding in 2008, it has captured the leading classical artists, ensembles and orchestras' concerts from the world's great concert halls, music festivals and competitions. As the largest online platform for classical music, it offers over 100 live performances throughout the year and a vast catalogue of 3000 works of classical music, concerts, operas, documentaries, master classes, behind-the-scenes and interviews, all streamed in high quality. medici.tv is available on all devices – desktop, smartphone, tablet and TV via AirPlay and Chromecast.