Gramophone collection: Mahler's Rückert-Lieder
Richard Wigmore
Wednesday, June 8, 2016
Richard Wigmore attempts to choose the ultimate recording of the Rückert-Lieder– a Mahlerian challenge if ever there was one…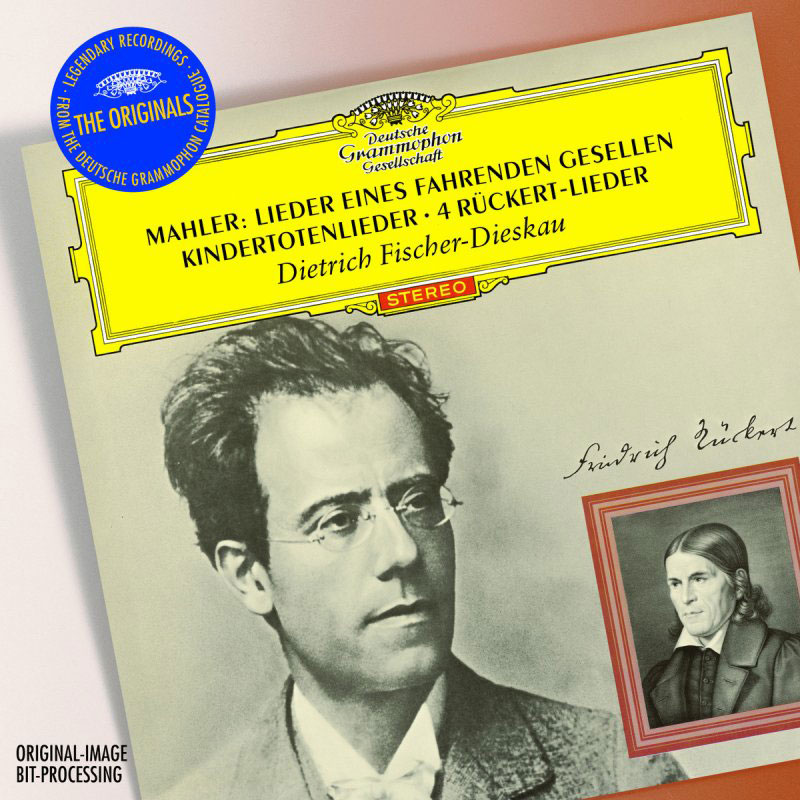 As Mörike was to Wolf, and Heine to Schumann, so Friedrich Rückert (1788-1866) – poet, philologist, orientalist – was to Mahler. The composer identified profoundly with the directness and refined sensibility of his verses, declaring that 'after Des Knaben Wunderhorn I could not compose anything but Rückert – this is lyric poetry from the source, all else is lyric poetry of a derivative kind'. Apart from the earliest, 'Um Mitternacht' ('At midnight'), all the so-called Rückert-Lieder were written in the idyllic lakeside setting of Maiernigg in Carinthia, where Mahler had built a summer villa as a refuge from the habitual turbulence of the Viennese opera season. Four of the songs were completed, in both piano and orchestral versions, by August 1901. A fifth, 'Liebst du um Schönheit' ('If you love for beauty's sake'), followed a year later, as a gift to his new bride, Alma Schindler. It is Mahler's sole overt love song, and the only one of the Rückert-Lieder he never orchestrated – doubtless because of its intensely personal significance. When a plausibly Mahlerian orchestral version by the Leipzig musician-cum-critic Max Puttmann appeared in 1916, Alma, predictably, protested.
In their orchestral guise, four of the Rückert-Lieder were premiered at a sold-out concert in Vienna that many Lieder lovers might be tempted to nominate as the greatest ever showcase of new songs: a 'Lieder recital with orchestra' – itself a revolutionary concept – in January 1905 that also included the premieres of the Kindertotenlieder and settings from Des Knaben Wunderhorn. Crucially, Mahler chose the small Brahms-Saal of the Musikverein so that the songs could be performed 'in the manner of chamber music', in an apt acoustic.
There is no hint in the Rückert-Lieder of Mahler as purveyor of orchestral gigantism. Except for the brooding, starkly scored 'Um Mitternacht' (wind and brass, without strings), these are his most lyrical songs. Mahler matches their subjective intimacy with orchestration of vocal eloquence, at once intricate and exquisitely delicate: in the gossamer textures (no cellos or basses) of 'Ich atmet' einen linden Duft!' ('I breathed a gentle fragrance!') that prefigure the ravishing chinoiserie of Das Lied von der Erde; or the veiled, plangent contrapuntal weave of cor anglais, clarinets, horns and muted strings in 'Ich bin der Welt abhanden gekommen' ('I have lost touch with the world'), on the familiar Romantic theme of withdrawal into a secluded world of love, art and nature.
For economic reasons, concert-goers hear the Rückert-Lieder far more often with piano than with orchestra. Yet like the Wunderhorn songs and the Kindertotenlieder, their conception is essentially orchestral. Once experienced, it is hard to forgo the keening cor anglais in 'Ich bin der Welt abhanden gekommen', the mournful clarinets, oboe d'amore and nocturnal horns – and the final symphonic blaze – of 'Um Mitternacht', or the con sordino murmurings of 'Ich atmet' einen linden Duft!'. However sympathetic the performers, the piano versions tend to stand in relation to the orchestral as a pen-and-ink sketch does to a painting. So although recorded performances of the Rückert-Lieder are divided evenly between keyboard and orchestra, I shall concentrate primarily on the orchestral versions, taking in the pick of the keyboard-accompanied recordings en route. My self-imposed rule is that discs must include at least the four songs that Mahler orchestrated himself, which means no more than a rueful glance at Kathleen Ferrier's intensely felt 1952 performance of three songs with Bruno Walter and the VPO (Alto ALC1120).
Although Mahler's two chosen soloists at the pioneering 1905 Lieder-Abend mit Orchester were baritones, most recordings feature mezzo-sopranos, the voice type we now think of as quintessentially Mahlerian. The published edition opens with the scherzo of the set, 'Blicke mir nicht in die Lieder' ('Do not look into my songs' – Mahler hated anyone prying into his unfinished works), followed by 'Ich atmet' einen linden Duft!'. Then come the longest, most profound songs, 'Ich bin der Welt abhanden gekommen' and 'Um Mitternacht', with 'Liebst du um Schönheit' as a radiant envoi. This ordering can work in performance, though many singers prefer to end with the two 'big' songs, or to separate them with 'Liebst du um Schönheit'.
Whatever their chosen order, any singer tackling the Rückert-Lieder must be attuned to their tenderness and intimacy, while conductors need an acute feeling for instrumental balance and pacing, not least in 'Um Mitternacht', with its many shifts of metre and tempo.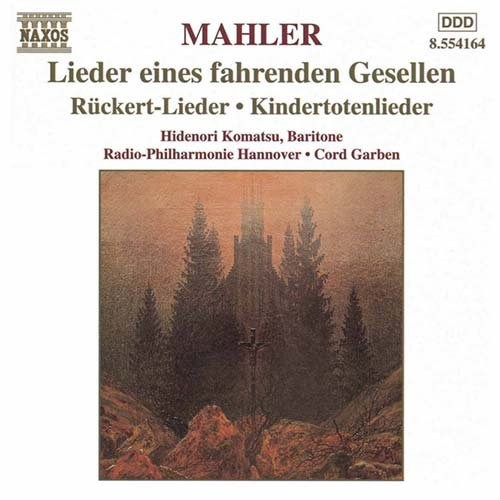 On a Naxos recording, Cord Garben draws some sensitive playing from the Hanover Radio Philharmonic. But baritone Hidenori Komatsu is unsubtle, often too loud, and lacks a true, 'bound' legato, a sine qua non in these songs. The lumpy opening phrase of 'Ich bin der Welt abhanden gekommen' alone makes this a non-starter.
Dietrich Henschel has his bright, high baritone under far better control, while the luminous textures of a slimmed-down Hallé Orchestra under Kent Nagano are surely close to Mahler's ideal. He is tenderly confiding in 'Ich atmet' einen linden Duft!'; and he vividly catches both the existential questioning at the opening of 'Um Mitternacht' (where the oboe d'amore and clarinet slides give full value to Mahler's eerie night-bird calls) and the triumphant affirmation of faith at the end.
With incisive diction and a free-ringing top register, Henschel holds his own without strain against Mahler's brass chorale. Only 'Ich bin der Welt abhanden gekommen' slightly disappoints. Ushered in by one of the most eloquent of cor anglais soloists, it's beautifully paced, with an ardently flowing middle section. But with a hint of tension in the tone, Henschel misses the ultimate Mahlerian Innigkeit.
At his peak in 1963, Dietrich Fischer-Dieskau distils an otherworldly spirituality in this song, inspired by the sentient, deep-toned playing of the Berlin Philharmonic under Karl Böhm. Fischer-Dieskau sees everything and exaggerates nothing. 'Blicke mir nicht in die Lieder' is gently whimsical, 'Um Mitternacht' predictably magnificent, whether in the hushed, fearful opening, the lamenting quality of tone at the disconsolate 'Es hat kein Lichtgedanken mir Trost gebracht', or the final affirmation, warm and noble, without bombast. His responses to text and harmonic flux are specific, never generalised. Only 'Ich atmet' einen linden Duft!' is controversial. Fischer-Dieskau's caressing mezza voce is matched by playing of exquisite delicacy – 'very tender and inward', indeed. But can Mahler have intended the song to unfold at this trance-like tempo?
Caught 'live' with the VPO under Zubin Mehta at the 1967 Salzburg Festival, Fischer-Dieskau takes 'Ich atmet' einen linden Duft!' more flowingly, though the pinched, nasal tone of the Vienna oboe at this period is a taste I've never acquired. Unlike the Böhm recording, the baritone here includes 'Liebst du um Schönheit', sung ardently if with slightly queasy rubato. Fischer-Dieskau completists will want this, though apart from the extra song, I see no reason for preferring it to his BPO studio recording. 'Ich bin der Welt abhanden gekommen' is still ineffably moving (I hope they throttled the cougher in the orchestral coda). But in 'Blicke mir nicht in die Lieder' and 'Um Mitternacht' he now sounds over-strenuous, jabbing unsuspecting consonants. The orchestra suffers in the recorded balance.
Keyboard excursion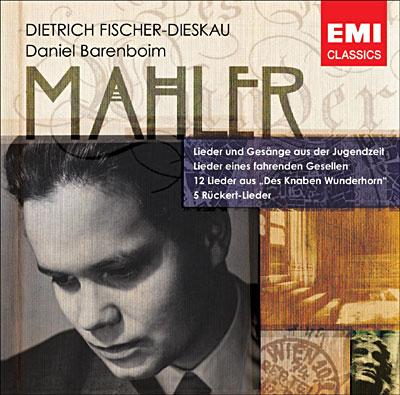 Fischer-Dieskau is even more prone to exaggeration in his 1978 recording of all five Rückert-Lieder in their piano versions. Though the nap on his tone has begun to wear, his breath control remains miraculous, effortlessly encompassing phrases that most singers break into two. He now finds new shades of desolation and tenderness in 'Um Mitternacht', abetted by Daniel Barenboim's vividly 'orchestrated' accompaniment. It is the three lighter songs that provoke misgivings. All receive the full F-D treatment. 'Ich atmet' einen linden Duft!', so magical in the Böhm recording, now shows bulges in the line. 'Blicke mir nicht in die Lieder' is neurotically fussy, while the sudden explosions on 'Sonne' and 'Meerfrau' in 'Liebst du um Schönheit' sound hectoring rather than ecstatic.
For all Fischer-Dieskau's probing mastery, the most satisfying versions with piano come from three younger baritones, all favouring mobile tempos. Roman Trekel, with Burkhard Kehring, uses his firm, dark resonance and incisive diction to magnificent effect in 'Um Mitternacht', and shapes 'Ich atmet' einen linden Duft!' with caressing tenderness. The timbre of his voice makes 'Ich bin der Welt abhanden gekommen' more elegiac than usual, marred here and there by a touch of flatness.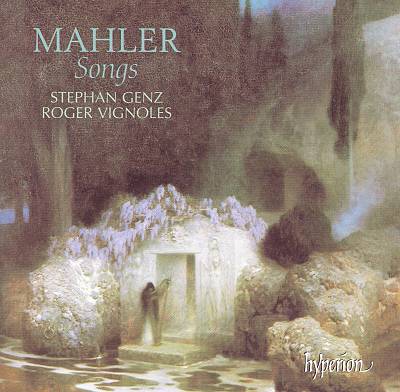 Stephan Genz is even more touching. If he lacks the ideal weight for the climax of 'Um Mitternacht', his gentle, companionable baritone and verbal sensitivity give consistent pleasure. Genz sings 'Blicke mir nicht in die Lieder' lightly, confidentially, with a smile in the tone, matched by the delicacy and point of Roger Vignoles's accompaniment. 'Liebst du um Schönheit' is flowing and simple, in extreme contrast to Fischer-Dieskau; and with seamless legato and perfect control of soft dynamics, he gives a mesmeric performance of 'Ich bin der Welt abhanden gekommen'.
Equally rapt and inward here is Christian Gerhaher in symbiotic partnership with Gerold Huber, who finds an ideal ebb and flow for the song's keyboard interludes. With his minute yet unexaggerated verbal response, Gerhaher charts each shade of spiritual desolation in 'Um Mitternacht' – placed as the recital's centrepiece – and uses the robust core of his baritone for a ringing final affirmation of faith. He and Huber catch the fun as well as the pungency of 'Blicke mir nicht in die Lieder'. Overall, Gerhaher is as touching and dramatically involved as Genz, but even wider-ranging in tone colour and expression.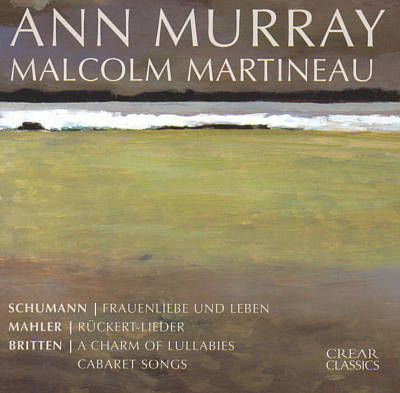 Among a handful of versions with mezzo and piano, Marie-Nicole Lemieux – so often memorable in Handel and Vivaldi – sings here with a monochrome severity. The more communicative Ann Murray is lucidly partnered by Malcolm Martineau. 'Ich atmet' einen linden Duft!' and 'Liebst du um Schönheit', the final 'dich lieb' ich immerdar' blissfully savoured, are especially lovely; and her slightly strained tone at mezzo-forte and above somehow enhances the agonised questioning in 'Um Mitternacht'.
Even more moving is Lorraine Hunt Lieberson, with Roger Vignoles, recorded before a digitally silenced Wigmore Hall audience. She brought an almost unbearable emotional vulnerability to everything she sang. It is impossible to banish awareness of her premature death when listening to 'Ich bin der Welt abhanden gekommen', in which she distils an unearthly mix of poignancy and spiritual serenity. No one else quite matches her spontaneous yet contained passion in 'Liebst du um Schönheit'; and she vindicates her measured tempos in 'Um Mitternacht' (holding back where Mahler prescribes 'flowing') with her haunting concentration, making the song a starkly intimate confession of the soul.
Mezzo and orchestra
Like Verdi, Mahler was famed for choosing singers – sometimes controversially – for their expressive power rather than vocal beauty. No mezzo in theRückert-Lieder has a richer or more vibrant voice than Marilyn Horne, but she never remotely suggests a true Mahlerian inwardness. She makes a meal of 'Liebst du um Schönheit', and, fatally, can't resist opening up on the high phrases in 'Ich bin der Welt abhanden gekommen'. Her determinedly sung 'Blicke mir nicht in die Lieder' might be summed up as 'Don't mess with me'. Barnardette Greevy's warm contralto tones had lost their bloom by the time she recorded the songs in 1994. There are touching things here, including a gently musing 'Ich atmet' einen linden Duft!', but too much that is effortful.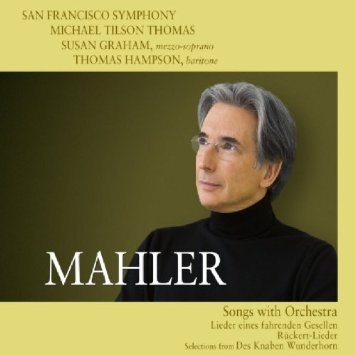 Recorded at a concert with the San Francisco SO, Susan Graham combines a rounded beauty of tone with a vivid sense of character: say, in her excitable 'Blicke mir nicht in die Lieder' – 'very lively', as Mahler demands – or the sensuous reverie of 'Ich atmet' einen linden Duft!'. She is impressive, too, in the spiritual drama of 'Um Mitternacht', where Michael Tilson Thomas skilfully negotiates the tricky gear shifts. But 'Ich bin der Welt abhanden gekommen' is too forthright and too indulgent, with singer and conductor taking Mahler's zurückhaltend ('held back') as a cue for ceaseless ritardandi, even when he specifies 'flowing'.
With a cooler, less creamy tone, Katarina Karnéus is more innig here. But her ultra-slow speed – necessitating a break in the opening phrase – suggests a soul weighted with sorrow rather than a blissful withdrawal from the world. A few raw top notes apart, Karnéus judges the three lighter songs nicely, not least a playful 'Blicke mir nicht in die Lieder', enhanced by the transparent chamber sonorities that Susanna Mälkki conjures from the Gothenburg Symphony Orchestra. Singer, woodwind and horns combine in anxious, intimate colloquy in 'Um Mitternacht'. With the turn to the major key at the words 'I cast my mind outwards, beyond the dark barriers', Karnéus and the players respond to Mahler's indication zart – tender, delicate – where many singers just get louder.
Christine Schäfer, the sole soprano in this survey, gives performances that will fascinate or repel, according to taste. Her voice is not always ideally steady, and high notes can glare. Mahler's veiled colourings are inevitably brightened when songs are transposed upwards. In 'Ich atmet einen linden Duft!', oboe and first horn are replaced by flute and clarinet: easier to play smoothly in alt, but compromising Mahler's orchestral palette. Schäfer sparkles in the opening 'Blicke mir nicht in die Lieder'. 'Um Mitternacht' is neurotic, disturbed, as if soprano and conductor Christoph Eschenbach are already eyeing the Expressionism of Schoenberg's Erwartung. But I found both 'Liebst du um Schönheit' and 'Ich bin der Welt abhanden gekommen' well-nigh unbearable, the former inflated into a Tristan-esque wallow, the latter drawn out yet anything but ruhig.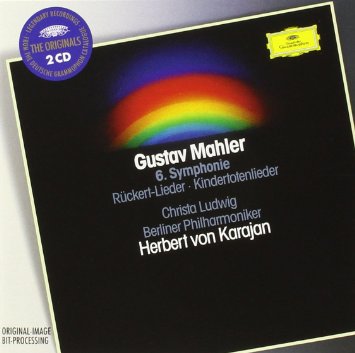 A relief, then, to turn to two Mahler singers of an older generation. Christa Ludwig's velvet mezzo and sumptuous legato are movingly heard in 'Ich bin der Welt abhanden gekommen', placed first. 'Um Mitternacht' has a sombre, hieratic majesty – the antithesis of Schäfer. From the opening cor anglais solo, Herbert von Karajan coaxes playing of sculpted finesse from the Berlin Philharmonic, though the large body of strings threatens to overwhelm the singer in 'Liebst du um Schönheit'. Ludwig's artistry and vocal mastery are irrefutable. Yet in the lighter songs she is too much the grande dame to charm and touch: 'Blicke mir nicht in die Lieder' comes across as a stern reprimand, 'Ich atmet' einen linden Duft!' as a solemnly impersonal statement.
Brigitte Fassbaender, eloquently partnered by the Deutsches Symphonie-Orchester Berlin under Riccardo Chailly, is less impeccable vocally (her deep-bronze tone can discolour on high notes) but far more involving. Where Ludwig relates, Fassbaender lives each song, intensely. She is never merely comfortable. 'Liebst du um Schönheit', taken swiftly, is ardent and outgoing, utterly devoid of sentimentality. She spins a caressing line in 'Ich atmet' einen linden Duft!', while both the larger songs are magnificent: in the fearful unease at the opening of 'Um Mitternacht', the shocking stab of despair at the melisma on 'entscheiden', or the otherworldliness of the line 'I am dead to the world's bustle' in 'Ich bin der Welt abhanden gekommen'.
With her lighter, more pellucid timbre, Anne Sofie von Otter matches Fassbaender in urgency of communication. She and the fine wind soloists of the NDR Symphony Orchestra under John Eliot Gardiner are exquisitely delicate in 'Ich atmet' einen linden Duft!', and distil an ethereal serenity, very different from Fassbaender's bittersweet world-weariness, in 'Ich bin der Welt abhanden gekommen' – though I don't sense any quickening of the pulse, as specified by Mahler, at the section beginning 'Es ist mir auch gar nichts darangelegen'. In contrast to Fassbaender, 'Liebst du um Schönheit' is tender and intimate. If Von Otter lacks the ideal reserves of tone for 'Um Mitternacht', she compensates with her acute response to each phase of Mahler's dark night of the soul.
On an enterprisingly planned disc that juxtaposes the Rückert-Lieder with Ravel's Shéhérazade and Dvořák's Biblical Songs, Magdalena Kožená combines still-youthful beauty and evenness of tone with intensity of expression. 'Liebst du um Schönheit' is surpassingly tender, with an exquisite floated pianissimoon the climactic 'Liebe'. Cushioned by the infinitely delicate playing of the Berlin Philharmonic under Simon Rattle, she exudes a rarefied, secretive bliss at the line 'and rest in a tranquil realm' near the close of 'Ich bin der Welt abhanden gekommen'. In 'Um Mitternacht', founded on a seamless legato, she vividly dramatises the desolate self-questioning. She and Rattle are careful never to let the song become statuesque, and build to a glowing climax, excited rather than grandiose.
Kožená is equally intense and involving on a DVD recording from the Lucerne Festival. A batonless Claudio Abbado conjures miracles of refinement from the Lucerne Festival Orchestra. Mahler's contrapuntal lines are fastidiously sifted. And has any orchestra ever sounded so magical in the transfigured ppp(Mahler's marking) coda of 'Ich bin der Welt abhanden gekommen'? I loved the shot of the Hoffnung-esque bass tuba in 'Um Mitternacht'. But what David Gutman, in his original review, dubbed Kožená's 'wild-eyed gurning' does not take kindly to close-ups.
Forced to nominate a single version of the Rückert-Lieder with mezzo and orchestra, I should be hard-pushed to choose between Kožená, Von Otter and Fassbaender. For vocal radiance and touching vulnerability I should plump, just, for Kožená, with either Rattle or Abbado (perhaps with the picture turned off). But the version of these glorious songs that has moved me more than any other is the 1969 recording from Janet Baker, with the New Philharmonia Orchestra under John Barbirolli. With Baker at her vocal peak, this has justly become a classic. True, one or two tempos are slower than Mahler probably envisaged. Flute and clarinet replace oboe and horn in 'Ich atmet' einen linden Duft!', the brief violin solo in 'Ich bin der Welt abhanden gekommen' is played by violins en masse, and there's the odd audible edit. But it hardly matters when the playing and singing are so lovingly attuned to these most private of Mahler's songs.
In its burning directness and subtle feeling for atmosphere, epitomised by the fearful pianissimo before the final apotheosis, Baker's 'Um Mitternacht' has never been eclipsed. 'Liebst du um Schönheit' captivates with its candour and freshness, 'Ich atmet' einen linden Duft!' with its floating grace. And not even Fischer-Dieskau quite equalled Baker's self-communing Innigkeit in 'Ich bin der Welt abhanden gekommen', from the opening phrase, perfectly ruhevoll (peaceful) – as the composer asks – to the hushed, transfigured close. Mahler, who needed to escape from 'the world's bustle' in order to create, called this sublime song 'my very self'. In Baker's hypnotic performance you sense that the singer is revealing as much of herself as the composer.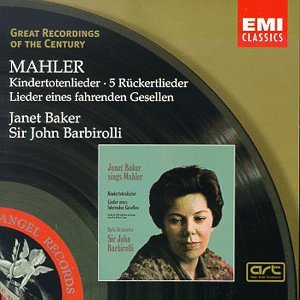 Top Choice
Baker; New Philh Orch / Barbirolli
EMI/Warner Classics
Tenderness, grace, impassioned directness, sublime Mahlerian inwardness: Janet Baker, in glorious voice, has them all, abetted by Barbirolli's loving, yet never indulgent, accompaniments. Baker's version of these songs is immensely moving.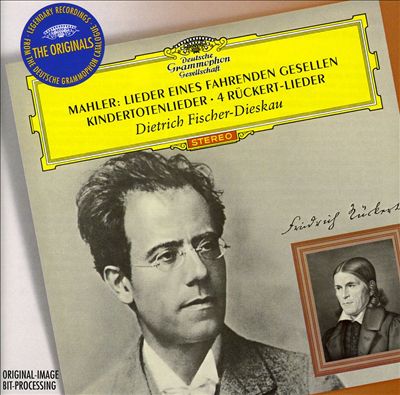 The Baritone Choice
Fischer-Dieskau; BPO / Böhm
DG
Some will regret the omission of 'Liebst du um Schönheit', but Fischer-Dieskau combines beauty of tone, Mahlerian understanding and a spiritual quality.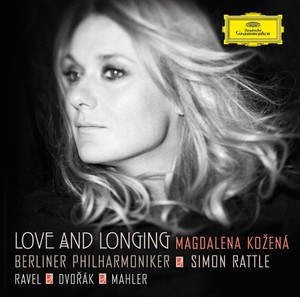 The Modern Choice
Kožená; BPO/ Rattle
DG
In partnership with Rattle and the Berlin Philharmonic, Kožená sings with youthful vocal radiance and an individual response to text and verbal music.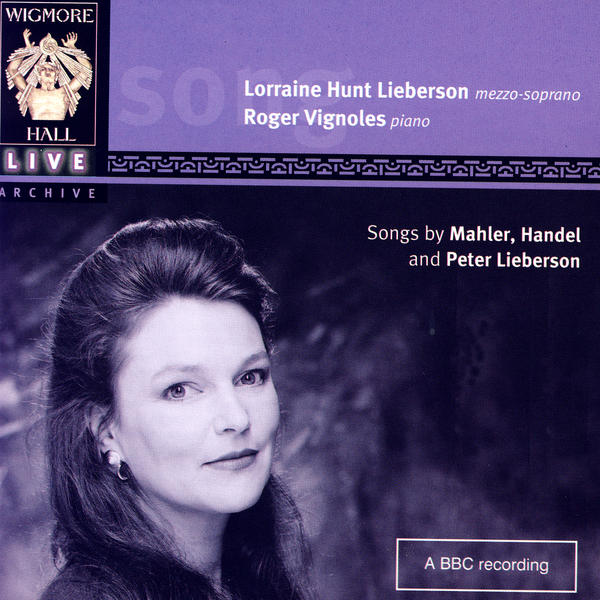 The Piano Choice
Hunt Lieberson; Vignoles
Wigmore Hall Live
From a trancelike 'Ich atmet' einen linen Duft!' to a serene 'Ich bin der Welt abhanden gekommen', Hunt Lieberson's performances are lit with an inner glow.
Selected discography
Date / Artists / Record company (review date)
1963 Fischer-Dieskau; BPO / Böhm / DG 477 5556GM3
1967 Fischer-Dieskau; VPO / Mehta / Orfeo C336 931B
1969 Baker; New Philh Orch / Barbirolli / EMI 566981-2 (2/68R; 7/99); 208087-2;
457767-2; 608985-2
1974 Ludwig; BPO / Karajan / DG 457 716-2GOR2 (12/98); 453 0402GTA2; 469 304-2GP2
1978 Fischer-Dieskau; Barenboim pf / EMI 567556-2; 476780-2; 456352-2
1978 Horne; Los Angeles PO / Mehta / Decca Eloquence 442 8287; Decca 478 0165DC11
1993 Von Otter; North German Rad SO / Gardiner / DG 439 928-2GH
1994 Greevy; Ireland Nat SO / Furst / Naxos 8 554156
1995 Komatsu; Hanover Rad PO / Garben / Naxos 8 554164
1988/89 Fassbaender; Deutsches SO Berlin / Chailly / Decca 473 725-2DF2
1998 Hunt Lieberson; Vignoles pf / Wigmore Hall Live 0013 (6/07)
2000 Lemieux; Blumenthal pf / Cypres CYP8605
2001 Henschel; Hallé Orch / Nagano / Apex 2564 67538-9
2003 Genz; Vignoles pf / Hyperion CDA67392
2004 Trekel; Kehring pf / Berlin Classics 0017472BC
2005 Murray; Martineau pf / Avie AV2077 (2/06)
2008 Schäfer; Deutsches SO Berlin / Eschenbach / Capriccio CAP5026 (11/10)
2009 Gerhaher; Huber pf / RCA Red Seal 88697 56773-2
2010 Graham; San Francisco SO / Tilson Thomas / Avie/SFS Media 82193 60036-2 (11/10)
2010 Karnéus; Gothenburg SO / Mälkki / BIS BIS-SACD1600 (10/11)
2010 Kožená; Lucerne Fest Orch / Abbado / EuroArts 205 7988 (2/11); 205 7984
2011 Kožená; BPO / Rattle / DG 479 0065GH (7/12)
This article originally appeared in the January 2013 issue of Gramophone. Every month, in our Gramophone Collection feature we ask one of our critics to listen to all of the available recordings of a key work and recommend the most outstanding. To find out more about subscribing to Gramophone magazine, visit: gramophone.co.uk/subscribe