Gramophone magazine: COVID-19 update for our readers
Tuesday, April 14, 2020
We will continue to produce the high quality magazine you know and love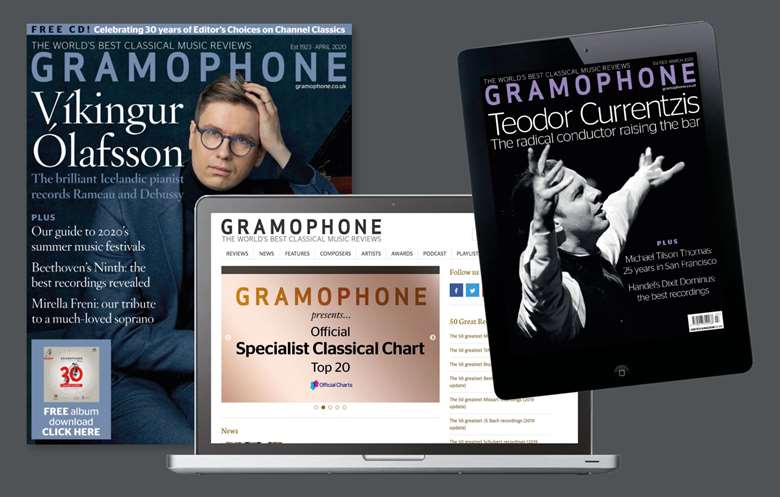 As the impact of the COVID-19 pandemic continues to reverberate around the globe, we here at Gramophone magazine wanted to reassure all our loyal readers that we will continue to produce the high quality magazine you know and love, full of the finest writing on classical music by our world-leading writers.
The self-isolation orders that are now in effect in many countries around the world, the closure of retail outlets in the UK and overseas and the disruption of distribution networks and postal service are making it much harder for us to get a copy of the latest issue from our printers to your hands. All of this is completely beyond our control and we hope you will understand if you experience any delays.
If you are a subscriber and your copy is more than a week late, please do get in touch with our customer service team. They will make sure you do not miss out.
If you are a newsstand customer, please do consider subscribing to the magazine. Not only will this mean you will get a magazine delivered direct to your door but each issue you buy will cost less than it did to buy in the shops (not including postage outside of the UK). 
The most reliable way to read Gramophone at the moment is with a digital subscription, which we do hope you'll consider either adding to your print subscription or as an alternative to your regular monthly purchase in the shops. Not only will you get the latest issue published but you will have access to our entire archive going back to our very first issue from 1923 - that's nearly a whole century's worth of Gramophone's renowned and distinctive coverage of classical music. Whatever you decide, we are very grateful for the support of all our loyal readers.