Today, on International Women's Day, the classical spotlight will once again be turned full beam on female composers, both living and historical. As an industry we spend a lot of time talking about female composers of the past – about the difficulties they faced, the problem they represent, the challenging lives they led and the societal norms that account for their marginal place in the classical canon – but far less time actually listening to their music.
These are conversations absolutely worth having, but they also risk obscuring the very artists they wish to champion, reducing individual creative artists into a generalised political argument. It's only by returning to the scores themselves, by programming, performing, recording and listening to this music, that its creators can hope to attain today some of the status so consistently denied them during their lifetimes.
It sounds like a simple formula: talk less, listen more; but there's a reason that such a situation has evolved. In far too many cases there simply aren't the scores or recordings available. It's a problem that starts in a world that saw Francesco Cavalli able to pay to create and preserve a library of his manuscripts while his equally successful contemporary Barbara Strozzi was not. And its legacy still persists today; Radio 3's Composer of the Week team have publicly expressed their frustration at repeatedly finding potential female subjects only to discover that there just isn't enough recorded repertoire available.
There are women omitted here – Marianna Martines, Caterina Assandra, Augusta Holmès, to name just a few – whose lack of contemporary discography disqualifies them from contention, and still more, Florence Price chief among them, whose recorded footprint is still disproportionately, awkwardly small. And so, too often, the conversation about women defaults to just a few stars – Hildegard of Bingen, Clara Schumann, Lili Boulanger – whose comparatively strong place in the catalogue forces them to speak for all their silent colleagues. My choices here avoid these giants, giving space instead to composers with less of a foothold in the repertoire.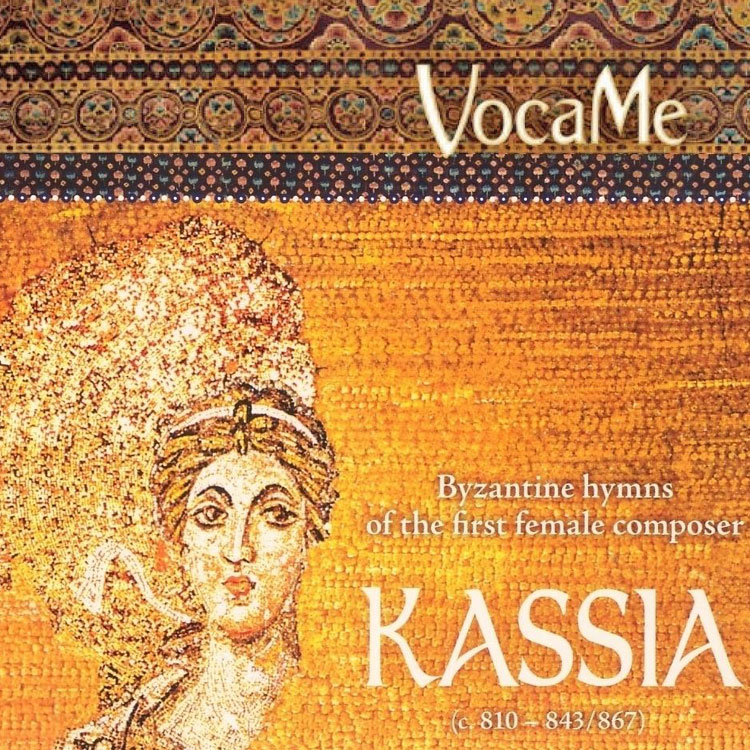 Kassia
'Byzantine Hymns of the First Female Composer'
VocaMe / Michael Popp
(Christophorus)
Instead of starting with Hildegard, histories of female music should begin three centuries earlier with ninth-century Constantinople abbess Kassia, best known for her stichēra (Orthodox Church hymns). Here we can hear some of these on disc for the first time. Syllabic word-setting and short phrases generate works of high drama, including monophonic hymns, early organum and melodies with drone accompaniment, all sympathetically recorded by all-female vocal group VocaMe.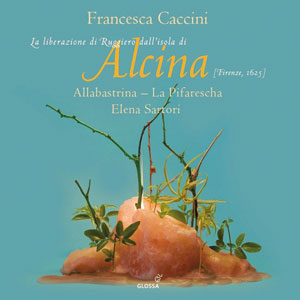 F Caccini
La liberazione di Ruggiero dall'isola d'Alcina
Soloists, Allabastrina, La Pifarescha / Elena Sartori
(Glossa)
The earliest known opera by a woman, Francesca Caccini's work gives the Alcina episode from Ariosto's Orlando furioso a quietly feminist treatment. The result is witty and musically deft, comprising through-composed recitative, stand-alone canzonettas and ensembles. Elena Biscuola is a seductive and mature Alcina working her wiles on Mauro Borgioni's forthright Ruggiero. This recent, fine recording is something to celebrate.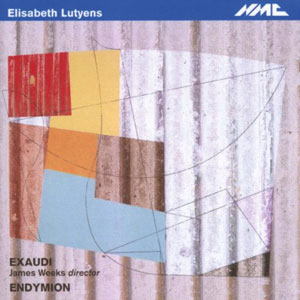 Lutyens
Choral and chamber works
Exaudi / James Weeks; Endymion
(NMC)
Meticulously programmed by Bayan Northcott, this disc of Elisabeth Lutyens's strongest small-scale works from the height of her creativity (1950s and '60s) has plenty to marvel at (not least in the impeccable performances) but also a surprising amount to love. Texturally austere and technically awesome, the choral works showcase the harmonic richness of her writing, and the chamber pieces display the textural clarity and wiry energy that define this uncompromising modernist.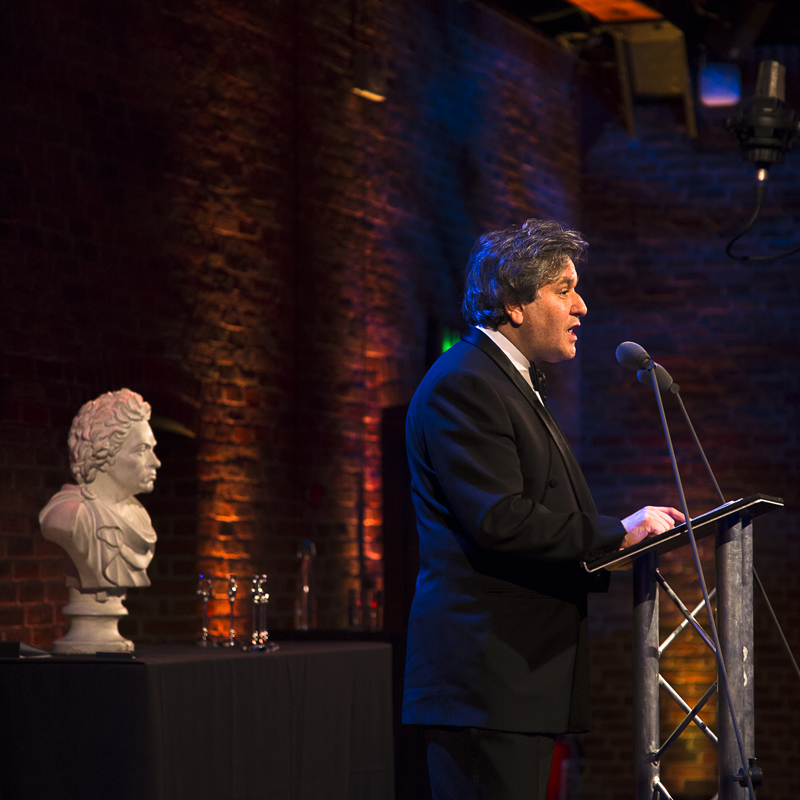 Price
Orchestral works
Karen Walwyn pf New Black Music Repertory Ensemble / Leslie B Dunner
(Albany)
Florence Price (b 1887) was the first African American woman to have her work played by a major US orchestra. She fought prejudice to become a distinctive voice in US musical nationalism in the 1930s and '40s, blending contemporary classical textures and techniques with rhythms and melodies of black America. Most of her music is unpublished, so recordings are few, but this one gives a good sense of her generous musical personality and skill.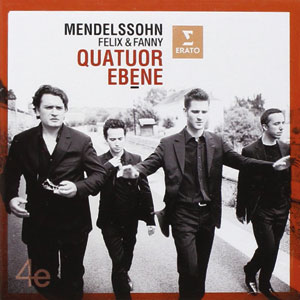 Hensel
String Quartet
Ebène Quartet
(Virgin)
France's Ebène Quartet put the elephant in the room front and centre on this release that pairs string quartets by Felix Mendelssohn with the one written by his sister Fanny Hensel. The result is less musical competition than it is conversation, with Hensel holding her own against the more extrovert dramatics of her brother. In the hands of this young quartet, her music emerges with tremendous tenderness (Romanze) but also gleeful brilliance (Allegro molto vivace).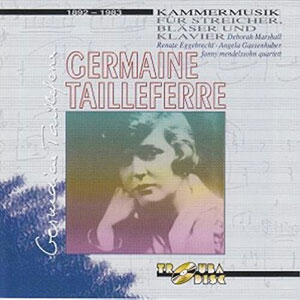 Tailleferre
Chamber music for strings, winds and piano
Fanny Mendelssohn Qt, et al
(Troubadisc)
Germaine Tailleferre, lone female member of Les Six, tends to get overshadowed by Poulenc and Honegger, but there's a gentle invention in her music, and bags of charm. Melody flows instinctively through works that change little in style through her long career: it tempers the biting wit of Image for chamber ensemble, and comes to the fore in the beguiling and concise String Quartet. This disc is a perfect musical introduction, with consistently clean and incisive playing.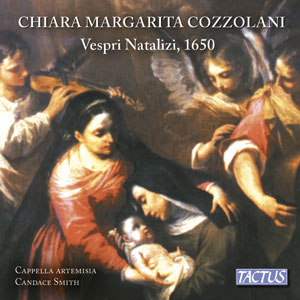 Cozzolani
I vespri natalizi
Cappella Artemisia / Candace Smith
(Tactus)
One of many wealthy women to take the veil in 17th-century Milan, Chiara Margarita Cozzolani was also one of many to turn to composition. During her lifetime, she was considered one of Milan's leading composers, her prolific output dominated by sacred vocal works. Her Christmas Vespers is especially joyful, alternating rich choruses with florid solos and duets. This premiere recording captures its exhilarating energy, if not always its full vocal drama.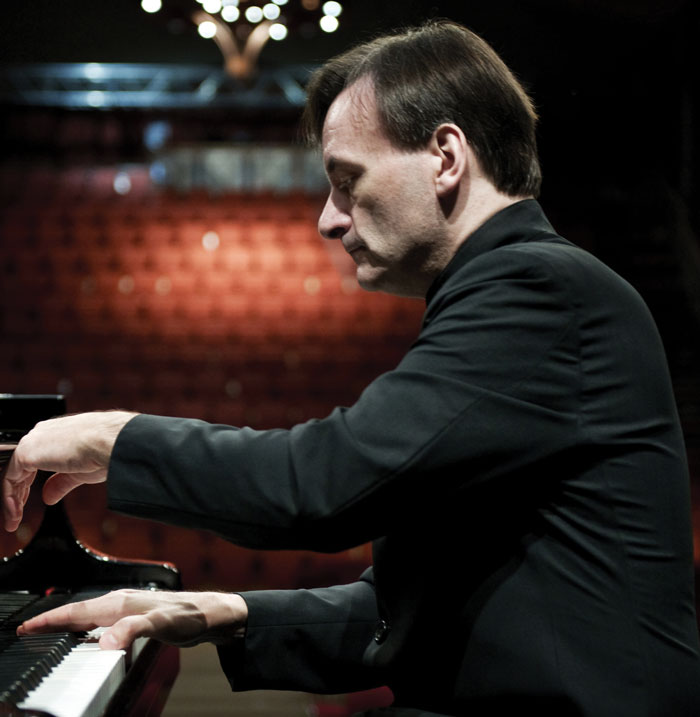 Clarke
Piano Trio
Lincoln Trio
(Cedille)
It's easy to hear why this album, 'Trios from Our Homelands', which sets Rebecca Clarke's Piano Trio against those by Frank Martin and Arno Babajanian, has been nominated for a 2017 Grammy. There's a fire and urgency to these performances that pleads eloquently for this little-known repertoire. The Clarke is the standout, however, with its complex set of recurring themes, a slow movement of startling, passionate beauty, and harmonic language that, at its extremes, reaches towards Scriabin.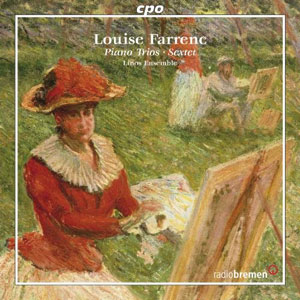 Farrenc
Trios – Op 33 and Op 44. Sextet
Linos Ensemble
(CPO)
Louise Farrenc was a 19th-century scholar, historian and composer and the first female to hold an important chair at the Paris Conservatoire. Her significance goes well beyond her own music, yet the music alone would be enough to ensure her place in history. Though she was most prolific as a composer for solo piano, her chamber music sees her at her best. This disc captures both the classical poise and the sensuous, proto-Romantic mood of her writing.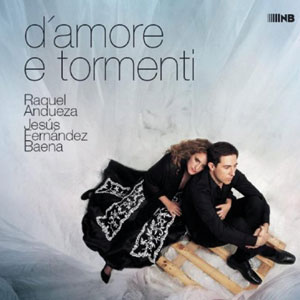 Strozzi
Arias
Raquel Andueza sop Jesús Fernández Baena theorbo
(NB)
The prolific 17th-century composer Barbara Strozzi is well served on recordings, so why choose an album containing just four of her arias (alongside works by Monteverdi, Merula, Landi, Cazzati, Kapsberger and others), making up only around half an hour of music? One reason is the fact that it features Spanish soprano Raquel Andueza. Andueza has a wonderfully earthy, folky approach to this music which cuts to the strikingly contemporary heart of Strozzi's extraordinary secular songs, full of romantic yearning, pain and anger. The selection here may be small, but it is also telling, including the exquisite 'Che si puó fare' and the quasi-operatic 'L'Eraclito amoroso'.
Explore: Top 10 contemporary works by women composers
This article originally appeared in the March 2017 issue of Gramophone. To find out more about subscribing to Gramophone, please visit: gramophone.co.uk/subscribe