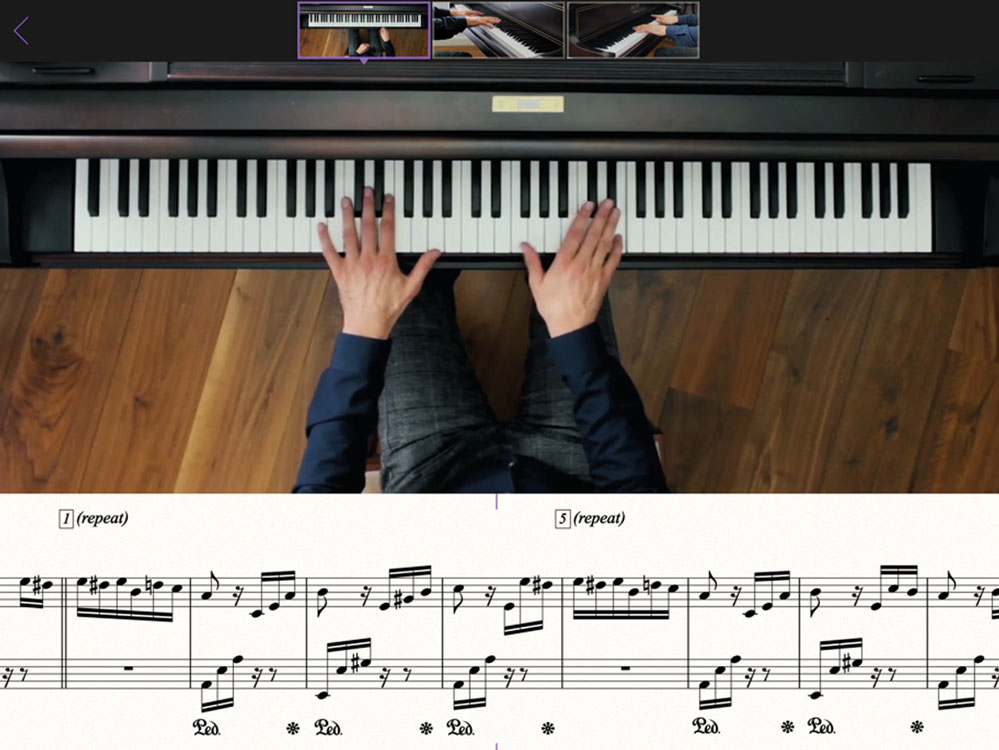 Five years ago, apps were being heralded as a potential future for cultural publishing. Some superb standalone offerings imaginatively exploited the potential of touchscreen tablets, and the best of those still hold their head up high half a decade on. Two superb examples came from Touchpress as then was (the company is now known as Amphio). Pianist Stephen Hough's exploration of the Liszt Sonata, complete with note patterns cascading down the page, multiple camera angles and in-depth commentary, was highly praised by us when launched. Beethoven's Ninth Symphony was the subject of a collaboration with Deutsche Grammophon which placed four performances – Fricsay, Karajan, Bernstein and Gardiner – together for ease of instant comparison (and has seen an extraordinary 1.5m downloads!). We last surveyed the scene in 2014, but, despite this auspicious start, the app world has since moved in a slightly different direction. Rather than a vast new genre of boundary-pushing products, apps have tended to become access points to something else, be it scores or recordings – though we'll encounter a few impressive exceptions below. Cost is probably a factor – apps can be very expensive to produce – and so too I suspect has been device memory.
Let's start with those that are the 'way in' to streaming music, such as the mobile front ends to services, such as Idagio and Primephonic, or those covering all genres, including Qobuz, Spotify and Apple Music. We surveyed these services and their classical offerings in our November audio pages – you can check back there for details of the streaming services themselves – and generally the related apps offer a user-friendly mobile variant of the websites, with a few additional features and the possibility for offline listening.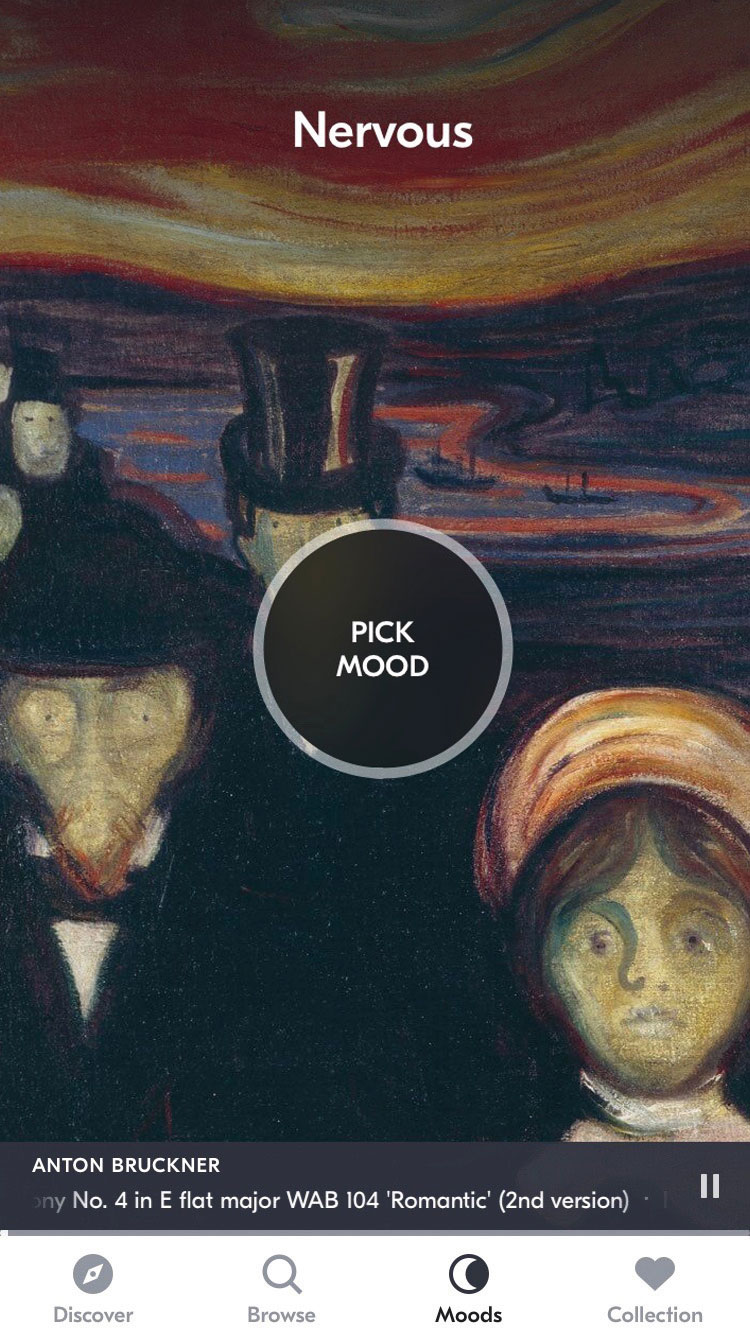 Idagio's app, for example, offers a mood wheel which puts one in mind of the wheel on the old-school iPod. A little swirl with the finger moves you through a plethora of moods from optimistic, joyful and radiant, on a troubling trajectory to nervous, angry, tragic, sad – but you then come full circle, and can be peaceful, relaxed and feeling festive once more. Aside from that, albums and playlists are presented clearly throughout. Primephonic's app is also clearly presented, with a spinning LP and icon-filled buttons. Those two are classical specific, but a vast amount of classical music can also be found at Qobuz, Spotify and Apple Music, and if you're not sure where to start – or just want to be guided through some well-thought-out listening – then all three feature playlists curated by Gramophone, including our weekly 'The Listening Room'. If you're already a streamer, you'll probably be familiar with one or more. There are also the apps that offer access to auditoriums throughout the world, such as Gothenberg's simple but stylish GSOplay, or the Berlin Philharmonic's Digital Concert Hall. After more music options? Type 'classical music' in to the app store and a whole host of radio stations and listening collections appear.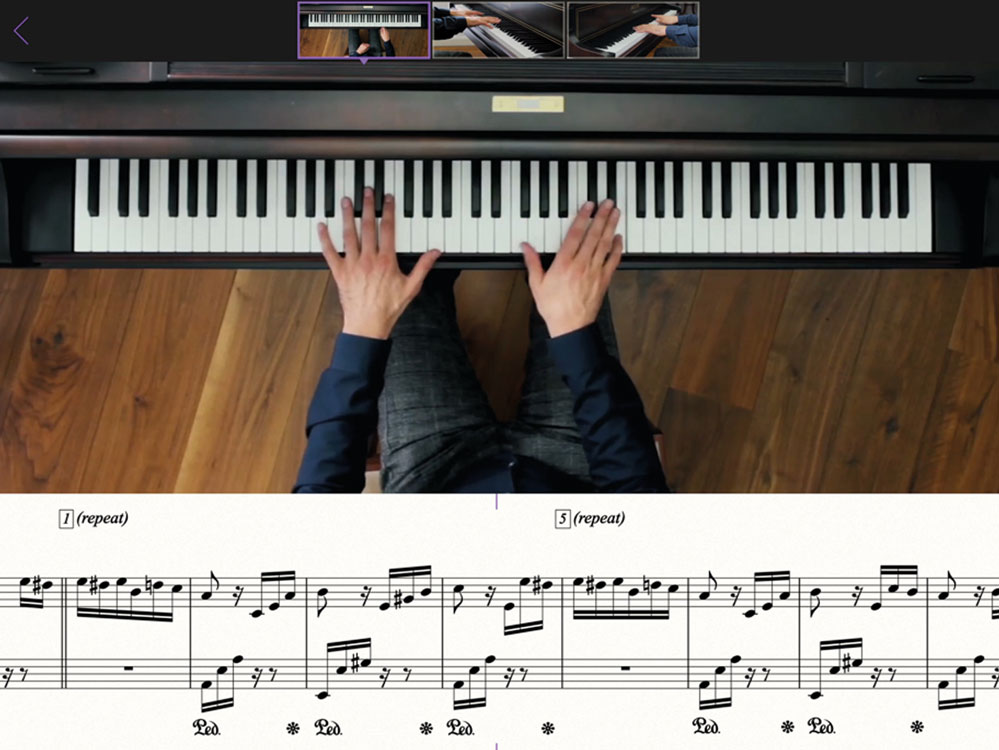 There's another kind of 'access' app – and that's to scores. The King's Singers last month explained how the ease – both in use and travel – of digital scores has revolutionised the way they work. Three score apps allow you to follow where they tread. Tido, from the eminent publishing house Edition Peters is currently focused on music for piano. Scores are reproduced with clarity on a calming paper-tint background, and a purple haze (rather than a line, thus recognizing flexibility in performance) moves according to what you're listening too – or, more importantly for performers, what you're playing. I'm not a pianist, but was impressed that when I picked up my guitar and muddled through a few pieces, it still did a very decent job of knowing where I was and turning the page on time. There are a variety of camera angles by which you can watch a piece being played (a straight-on keyboard camera, or two oblique angles), and a wealth of filmed guides set key works in historical context, talking players through issues from tempo to sounding the chords. Not everything gets the masterclass treatment – Albeniz's España earns an essay instead, but a well-illustrated one. There's a lot of music, enough in old-school terms to fill a whole furniture shop full of piano stools. The app works on a subscription basis giving you access to their whole library, at a modest £2.99 per month.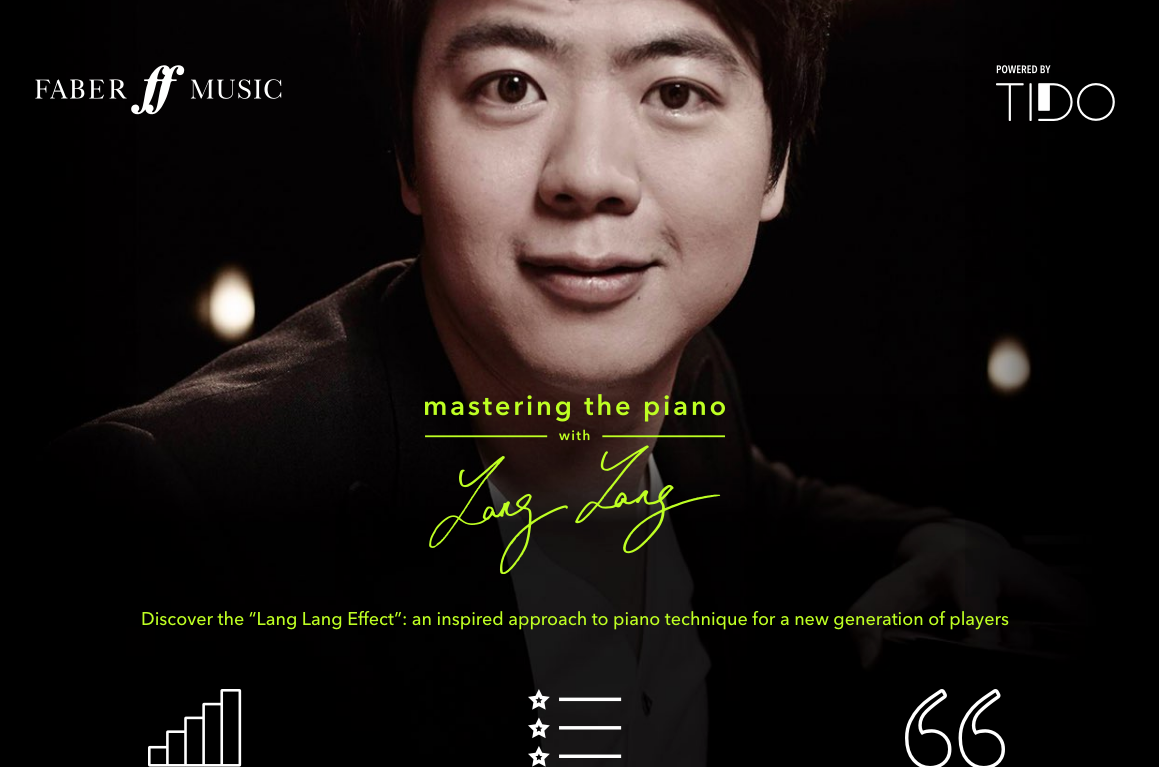 Tido has also partnered with Faber Music to produce Mastering the Piano with Lang Lang. The same familiar icons of 'annotate', 'play' and 'metronome' sit below the staves. Given how many children have become inspired to play by Lang Lang, I can't imagine a more appropriate virtual teacher.
Another publisher, Henle, has also stepped impressively into the digital age with a score-reading app. This offers a wider variety of instruments, from piano through to string quartets and voice. Here you pay per score via credits, but then own that music. The emphasis here feels much more on the playing, less on the learning and context. There's significant flexibility in way the score can be presented – from stave spacing, to fingering options, and the annotation function allows you to drag and drop symbols, write your own notes and share them. The Henle app comes from Amphio.
And, as we were preparing this issue, another score-reading app announced a tie-up with DG. Tomplay, like Tido above, accompanies its scores with music that you can hear and play along to (an instrumentalist can find a piano accompanist for a sonata, for example), many of the recordings now being taken from the Yellow Label's catalogue, including the likes of Argerich, Barenboim, Pires and Pollini. Annotation, tempo amendments and metronome markings are all available features. The score catalogue itself spans difficulty levels, from beginner to upper advanced, and also embraces other genres too.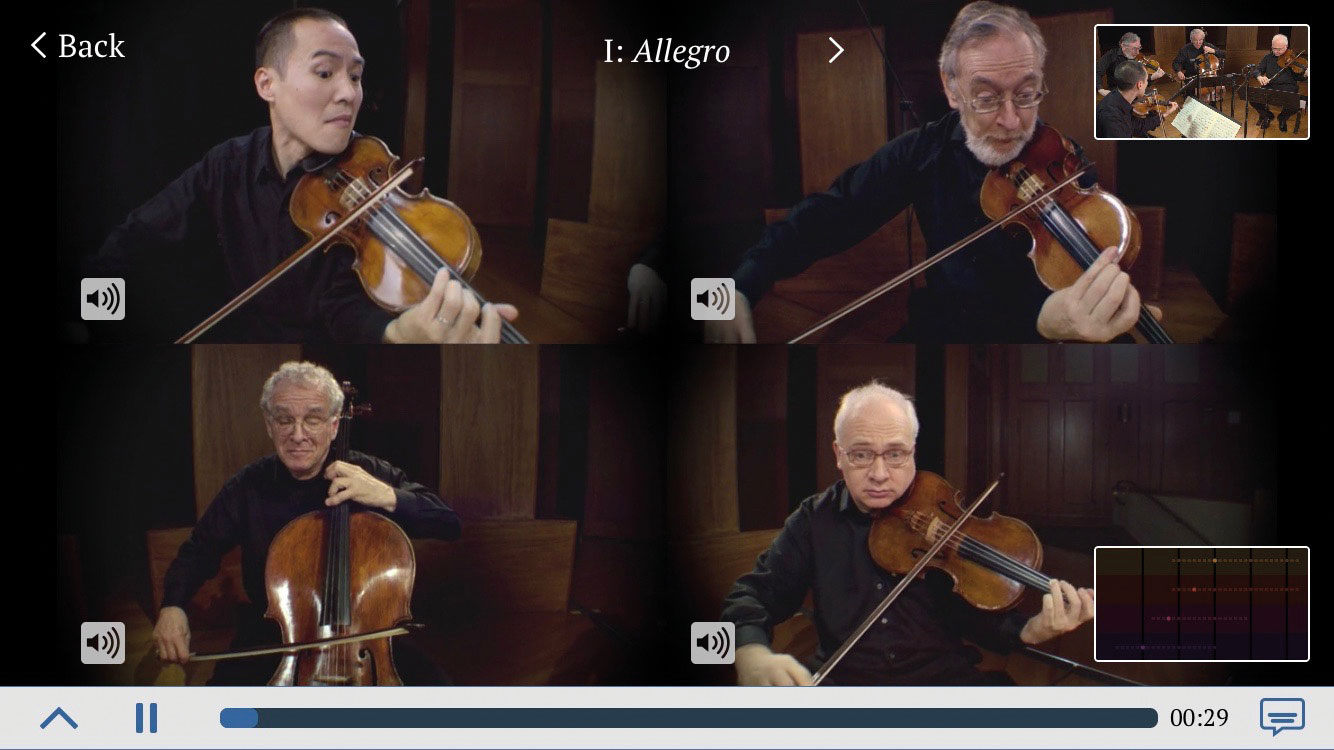 Back to Amphio, and since our 2014 survey the app-maker has produced The Juilliard String Quartet app, which allows you to forensically explore the inner workings of Schubert's Death and the Maiden. A split-screen viewing option provides the opportunity to focus on each player, and even to enhance the volume of their individual part relative to the others. The musicians share out a commentary through the piece, which you can either read or listen to on top of the music, and there's a detailed analysis of the work.
In 2015 Amphio also launched its free Clapping Music app, an interactive app based on Steve Reich's work in which you aim to tap along to the shifting clapping patterns in the work. It's challenging, fun, and 200,000 downloads later I'm sure there are now an awful lot of people with much improved rhythmic skills!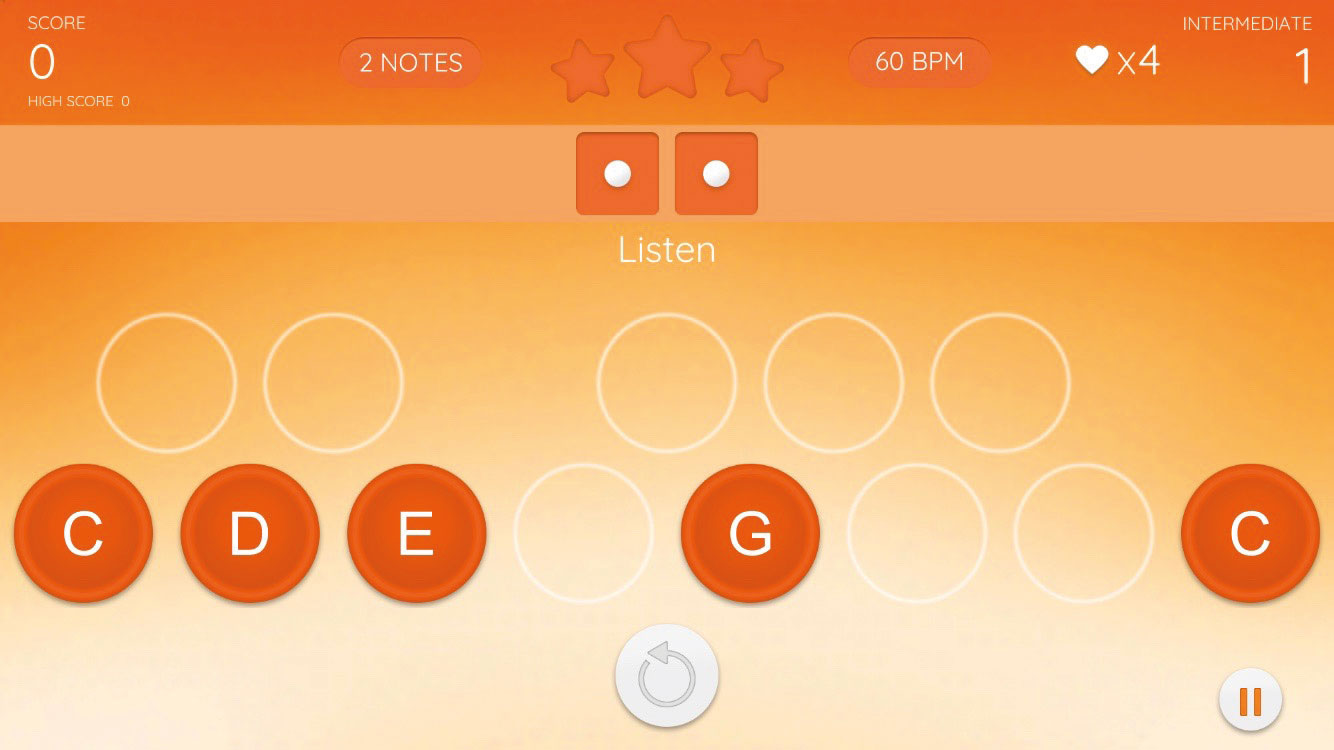 A new education app comes from Meludia, which describes itself as a musical brain-teaser for beginners and professional musicians. While this is very serious in intent – the aim is nothing less than developing musical literacy – it's also fun. Meludia is the online incarnation of a music teaching method 30 years in the development, which involves immersion in exercises in identifying notes, intervals, rhythm, and changes in all of them. Who can benefit from the method? Well, anyone, it seems, from children upwards. It's also used in hospitals, social welfare situations, with senior citizens, prisoners – and few years back the Curtis Institute of Music gave every faculty member access to Meludia, while the baritone Thomas Hampson has even used it in masterclasses. The app – recently launched – only focuses on part of the method, melodic recognition. It starts right at the beginning with octave intervals, but by the time you reach the expert level, patterns are chosen from a much wider range of notes. The website itself goes much deeper, exploring rhythm and complex chords. High-profile advocates of the system include the violinist Nicola Benedetti and the tenor Joseph Calleja, while the countries of Estonia, Malta and – as of last month Canada – have even made it available to their entire populations for free. For the rest of us, subscription packages start at £4.99 per month.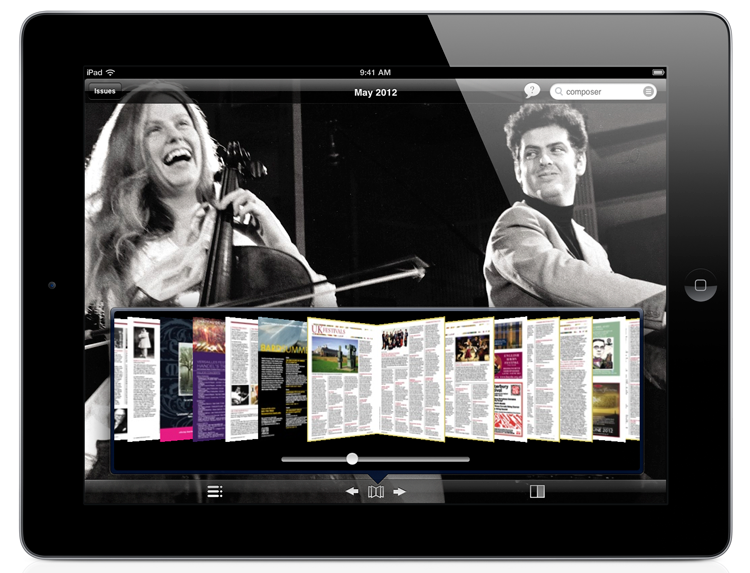 Where do apps go from here? As mobile technology advances in such areas as augmented reality, so do the possibilities for enhancing our musical experiences. Amphio, meanwhile, is currently working with digital agency Isobar to produce an app using virtual reality to explore works including Mussorgsky's Pictures at an Exhibition. But in the meantime, of course, there is also our very own Gramophone magazine app – almost a century of magazines available as digital issues. Christmas has just passed, but it's not too late to treat yourself …
This article originally appeared in the January 2018 issue of Gramophone. To find out more about subscribing, please visit: gramophone.co.uk/subscribe