Ravel's Boléro | A Complete Guide To The Best Recordings
Philip Clark
Tuesday, May 25, 2021
Boléro has attracted interpreters ranging from Pierre Boulez to James Last. Philip Clark seeks out the finest moments of an 80-year recording history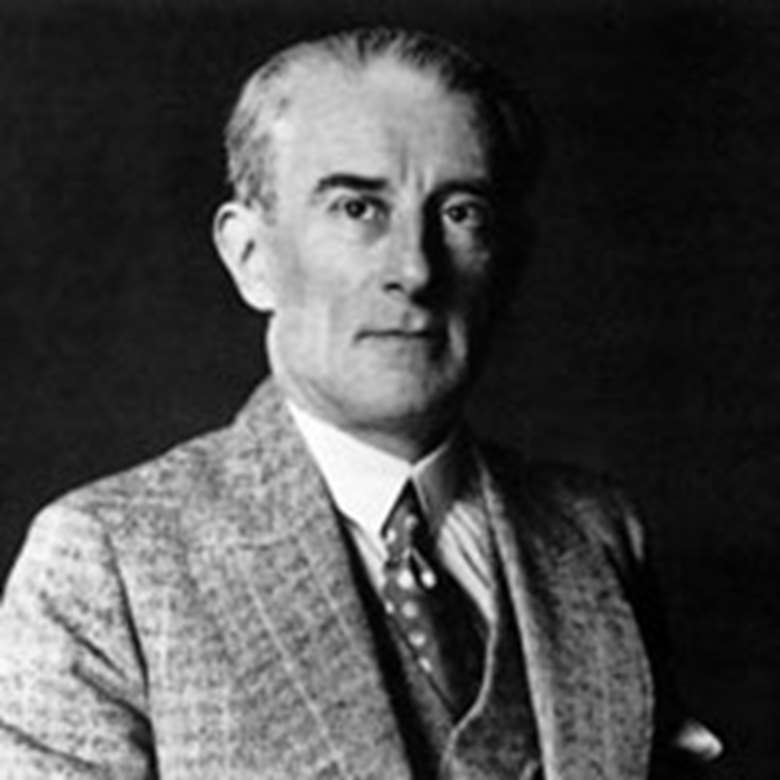 ---
Welcome to Gramophone ...
We have been writing about classical music for our dedicated and knowledgeable readers since 1923 and we would love you to join them.
Subscribing to Gramophone is easy, you can choose how you want to enjoy each new issue (our beautifully produced printed magazine or the digital edition, or both) and also whether you would like access to our complete digital archive (stretching back to our very first issue in April 1923) and unparalleled Reviews Database, covering 50,000 albums and written by leading experts in their field.
To find the perfect subscription for you, simply visit: gramophone.co.uk/subscribe
---
I don't know about you, but I love losing myself in unfamiliar urban terrain, the plan being to have no plan, walking aimlessly with a purpose, discovering new perspectives on skyscraper vistas, stumbling into a hitherto unseen street or square. Maurice Ravel's Boléro scratches that same mesmerising itch.
In our October 2010 issue, Pierre Boulez talked of Boléro as Ravel's "bet" to prove he could do "something outlandish", reckoning that "Ravel's genius is finding exactly the right colour for a melodic line". And therein is its essence. This music is not about marking time by transforming material: Ravel drives Boléro towards motorik self-oblivion. He crashes it into itself as the curtain falls because, let's be honest, where else could this material go? He gives the steering wheel two game-changing twists and revs up the engine with a killer paradox.
Only by embracing Boléro's surface similarities can the ornate splendour of Ravel's meticulously plotted sequence of variations be appreciated. The 16‑bar melody, which repeats on a loop from start to finish, is like a plot device on which he pegs his sonic imagination; but variety is the very marrow of Boléro. Woven subliminally into the slipstream comes a moment of pure psychedelic make-believe as two piccolos, horn and celesta tickle Ravel's theme in three keys simultaneously (C, E and G), a misterioso hybrid sound-colour that leaps out of the orchestra like a fish and registers as unearthly, synthesised, electrical without all the wires. That's twist number one.
Then twist number two: after cruising in C major for 15 minutes, Ravel slips the harmonic gearstick up into E, causing a jolt that refuels his narrative and readies listeners for that crash-land climax. Ravel teases the senses. His nuances of orchestration and harmony only taste as pungent as they do because there's nothing else to listen to.
Boléro is about developing a single moment in time, obsessively rethought/re-shaded/redrawn/revisited, revealed through shifting perspectives on itself; a single moment that snakes around its own melodic contours, that looks to future time and imagines an orchestra filled with exotica such as saxophones and an oboe d'amore, underpinned by the most famous snare drum part in all music. In 1931 Ravel described Boléro as "consisting wholly of orchestral tissue without music" – words that have sometimes been unsympathetically fired back at him as an admission of inadequacy. Having composed scores as refined as Miroirs, Ma Mère l'Oye and Daphnis et Chloé, Boléro's instant success bemused Ravel. But its enduring presence in the recording studio is not difficult to account for. A good performance, one sensitive to Ravel's timbral adventures, can lend an orchestra a brilliant shine. Boléro is experimental and conceptual art which, through no fault of its own, went mainstream.
Despite Ravel's title, Boléro's roots as a ballet written for Ida Rubinstein in 1928 might be easily overlooked because it feels like such a "music thing". Could Ravel have conceived of Boléro for the concert hall? Similar questions surround Debussy's Jeux and Stravinsky's The Rite of Spring – ballet scores that, like Boléro, feel liberated from the narrative and symphonic expectations of a concert environment. Boléro's obsessive-compulsive temperament has even raised questions about whether Ravel was already exhibiting symptoms of the brain disease that would kill him in 1937. Musically (medically I'm not qualified to say) this seems unlikely. Ravel went on to compose his two piano concertos, while the insistent rhythmic ebb and flow of La valse, written as early as 1920, and coming complete with an imploding climax of its own, provided something of a blueprint. Ravel knew of what he wrote.
THE FIRST DANCE
Boléro's recorded history begins on January 13, 1930, with Piero Coppola and the Grand Orchestre Symphonique du Gramophone onstage at the Salle Pleyel in Paris. Later the same month, Ravel himself led the Orchestre des Concerts Lamoureux in a recording for Polydor; on April 30 Serge Koussevitzky and the Boston Symphony Orchestra gave us the first American version. Coppola stresses Boléro's heritage as a ballet score. His tempo, pacier than Ravel's, is eminently danceable and rhythms are articulated with a clear sense of purpose. He establishes a fact-of-life from which no subsequent recording has been immune – Boléro can make an orchestra shine brightly, yes, but Ravel's ritual of instrumental solos, featuring the woodwind and brass principals, also regularly exposes weak links in the orchestral chain: the flautist orientates him/herself around Ravel's snaking melody by making a feature of his slurring and staccato indications, staying unswervingly in tune while the clarinettist and bassoonist suffer from rhythmic wobbles and uncertain intonation.
But, for all its faults, Coppola's picaresque period details remain a fascinating portal into a lost age. The tenor and soprano saxophone soloists project with a pulsating, chuckling vibrato that issues warnings to later performers not to confuse this clearly defined early-20th-century saxophone style with the instrument's subsequent immersion in American jazz. With the performance motoring towards its climax the tempo fluctuates wildly but, as a first airing, Coppola gives a decent account.
Not surprisingly Ravel himself wants to showcase Boléro's poetic fantasy but, sadly, his conducting technique falls far short. The Lamoureux players are more technically stable than Coppola's orchestra (with a special merit badge going to their extraordinary soprano saxophonist), but Ravel's band-master tempo and the shrill rattle of his snare drum add unfortunate (presumably unintended) militaristic undertones – a historical curio rather than any sort of lead contender. Put the Boston Symphony into the equation and the quality of orchestral sonority rises exponentially, but Koussevitzky leads an efficient and largely nondescript account, at 13'25" the fastest on record. The BSO's extra clout comes into its own around 9'00" as the strings take over the theme; at the same time there's an abrupt lurch forward in tempo, but the seamless uniformity of string tone is hugely impressive. In the former recording Ravel pays special attention to that first game-changing polytonal twist and manufactures a mechanistic, music-box tone that resembles a pianola or orchestrion. The sonic intrigue stems from a simple but effective piece of acoustic engineering: as the instruments slide in three parallel keys simultaneously, their harmonic overtones collide, cloaking the sound in distortion and haze. This significance is not lost on Koussevitzky, who magics up an appropriately fantastical sound world.
DANCING MACHINES
Eugene Ormandy's severe 1960 Philadelphia performance is more dancing machine than music box. The forensic detail flows en route – when the double basses enter at 3'19" Ormandy makes their thud count and I like the undertone clank of celesta audible throughout the polytonal passage. The cry of the sultry, off-shrill woodwind section at 9'00" is awe-inspiring but Ormandy's dogged control poleaxes the impact of the long-deferred climax when it eventually arrives.
A year later, André Cluytens and the Orchestre de la Société des Concerts du Conservatoire run in the opposite direction. His woodwind soloists (clarinet especially) fumble around their solos, and the woodwind section at 9'20", as they attempt to carry the theme, are partially obscured by the brass and percussion. But Cluytens atones for this problematic start as he stirs the blood with a potent Spanish tinge as the climax approaches.
Pierre Monteux in 1964 lavishes his LSO strings with attention. Nobody else quite generates the guttural twang he coaxes from the lower strings in the opening bars, and the first harp entry similarly cuts through like a bell (at 1'45"). His technicoloured climax is spectacular, the only concern here being his tenor saxophonist's hammy dance-band honk.
Herbert von Karajan gives the impression of not liking Boléro much in an unwieldy performance from 1966. There's a strange episode at 10'29" as the snare drummer's tone changes abruptly – whether because of a ham-fisted patch or Karajan adding in a second drummer too soon, it's impossible to say – but neither is in the proper spirit. Karajan relishes mulching Ravel's strings into pretend guitar strumming but an easily fixable botched clarinet note at 1'08" and a wrong note at 5'21", as the trumpeter shadowing the snare drum rhythm errs, are emblematic of a disappointingly casual approach. In 1968 Charles Munch and the Orchestre de Paris slugged it out at a still broader tempo (17'08" to Karajan's 16'09"), and both performances stumble into the same trap: the players struggle to phrase and sustain their lines as the music inches forwards.
In 1974 Pierre Boulez recorded Boléro with the New York Philharmonic, Leonard Bernstein's old orchestra; a year later Bernstein and the Orchestre National de France reciprocated this spirit of cultural exchange. What to make of Boléro in the hands of these two ideologically polarised maestros? Boulez's beginning is understated – worryingly so as he obeys Ravel's pp marking to the letter – but his performance soon blossoms. As the sequence of wind solos unfolds, he keeps the accompanying wind instruments – like the trumpet shadowing the snare drum mentioned previously – crisply articulated, and the insistent peck of the NYPO's flautists as they tongue their repeated note adds weight to the impetus. Just before the E flat clarinet solo, Boulez also spotlights an effectual, but often buried, descending bass-line in the harp. The celesta chimes manfully against the other instruments as he balances the polytonal passage and the endgame arrives with a raucous coarsening of the orchestral tone to mark the key change; just as Boulez didn't compromise on Ravel's pianissimo, now he doesn't hold back on the extra percussion Ravel deploys to stoke the roar of his final bars. His crash cymbals, bass drum and tam-tam strokes make your speakers sizzle.
Bernstein's performance evokes a word not ordinarily associated with him: sensible. The more opinionated Bernstein's performances, the more striking they are. But his Boléro is textbook; the "rightness" of his tempo is evident, and the Orchestre National de France answer back with characterful, accurate playing. Sensible in all the right ways.
SACRIFICIAL DANCE
And 1974 proved a vintage year, with performances by Jean Martinon (the Orchestre de Paris again), Seiji Ozawa (the Boston SO again) and Edo de Waart (with the Rotterdam PO). Martinon's view is refreshing and individual. Cracking into the Spanish roots of the bolero dance form, he unpicks Boléro's ritual core and rides the tension like a bullfight. With a tempo marginally quicker than Monteux or Bernstein's benchmark, the guitar-like patterns in the strings knit seamlessly inside Ravel's increasingly insistent brass stabs. The brutal collapse of the final bars invokes the equivalent moment in The Rite of Spring. Another sacrificial dance.
Ozawa's ending also comes with a sting but there are too many shortcomings (lots of obvious edits, too) along the way. The opening woodwind solos are a muddle: the solo flute is given a wholly inappropriate ambient veneer, while the accompanying flute figure (marked pp) dominates later as the clarinet (marked p) is supposed to take the lead. This is crude stuff compared to Boulez's supple balance of the same section; also the bassoon makes a horrible squawk as it underpins the oboe d'amore solo. Edo de Waart avoids banana skins (aside from his E flat clarinettist sneaking in a cheeky glissando) but his is a cautious and academic performance. Three years later José Serebrier and the Melbourne SO get off to the worst start imaginable: the snare drum player throws the first bar into confusion by failing to give each note its proper proportional duration. Rhythmic instability dogs him throughout.
As we reach the 1980s and '90s, other performances discount themselves immediately. Leonard Slatkin's über-slow performance with the St Louis SO (1980) is uncaring and shockingly unpolished; the Cincinnati SO's woodwind soloists, under Jesús López-Cobos in 1988, let the side down badly; at 17'04" Dmitri Kitaenko and the Bergen PO (1989) is another slow burner…except not much heat is generated and the players sound like rabbits caught in the headlights; Adrian Leaper offers two versions (1991 and 1996), his first (with the RPO) rushed and full of raggedy ensemble passages while his second (Gran Canaria PO) is merely a "job done" sort of performance.
In 1980 Eduardo Mata, with the Dallas SO, get off to a bracing start with snare drum strokes sounding as taut as a drill bit. The wind solos are strong (although flute overtones, picked up by the microphones, inadvertently "whistle" above the texture). Unfortunately Mata's emotionally charged conclusion is spoilt by muddy and slapdash ensemble. André Previn and the LSO, also from 1980, are disappointing. Previn's sluggish tempo is bad enough but there are surprisingly elementary slips, like at 4'53" where flute and trumpet, supposedly in unison, trip over each other's entry. Geoffrey Simon and the Philharmonia in 1986 deliver a trusty account, with savvy orchestral solos and a physically impressive finale. But Simon fails to make the case that Ravel – asking an orchestra to repeat the same melody reductio ad absurdum – is doing anything especially unusual. The mysteries of Boléro have been wished away.
But Simon Rattle's 1990 CBSO performance is all about the mystery of the process, as he conjures up a canny balance between an orderly, catalogue-like exposition of Ravel's evolving textures against a palpable air of something other-worldly, supernatural even, as the denouement approaches: you can't have all this repetition without consequences, Rattle implies. Perhaps taking a leaf out of Boulez's book, he realises the importance of those harp bass-lines, and fastidiously tiered dynamics are gradually released as the structure unfolds, adding to the sensation of being sucked inside Ravel's enigma. Kurt Masur's 1993 New York PO recording boasts some magnificent soloists (his trombonist rocks), but Masur is in undemonstrative, steady-as-she-goes mood. Lorin Maazel's 1996 VPO account is similarly noncommittal, as though one day Maazel will look back over his glittering career, unable to remember if he recorded Boléro or not.
Sergiu Celibidache does take a definite view: at 18'11" his 1994 version is by far the longest and it's a wonder the Munich PO manage to keep going. As is his wont, this is a personal perspective, but all the phenomenology in the world can't make this exaggerated and buttoned-up performance better. A 1954 Celibidache recording from Turin also flops badly: split notes, infirm rhythms and intonation to make you wince.
Claudio Abbado, in 1985 with the LSO, isn't entranced by Boléro's secrets like Rattle, but his more objective view has a power all of its own. The tight, high-pitched drone of his snare drum focuses attention on the remorseless continuum as the tension escalates and, excepting some unfortunate tuning from the E flat clarinet, the other woodwind soloists are alert and soulful. Abbado goes for the kill at the end: pouncing trombone glissandos rip through the orchestra and, in the final bar, the tam-tam resonates so fiercely it stops only after the rest of the orchestra, busting through the orchestral frame.
THE ULTIMATE BOLÉRO
Two further Cincinnati-based performances were released in 2003 and 2007. Paavo Järvi, like López-Cobos before him, struggles with the Cincinnati SO woodwinds, while Erich Kunzel, leading the Cincinnati Pops, manages a more characterised but unexceptional performance. But let's go out on a high. Released in 2006, Jos van Immerseel and Anima Eterna is the only recording to engage with Historically Informed Performance issues. The slow tempo will bother some; but period woodwind and string instruments suggest a more mechanically cantankerous Boléro than the slick orchestral machines of above. Immerseel revels in local colour: the low-end interference of the contrabassoon and bass clarinet buzzing under the trombone solo is thrilling, and the last few bars are flooded with rude, lecherous trombone glissandos.
The sheer number of dud performances by conductors of the highest calibre has surprised me. Were they persuaded by Boléro's lollipop status that it was easy? It is, of course, part of the wallpaper of popular culture, the only piece that both Pierre Boulez and James Last have an opinion about. I've ignored the many transcriptions but Ravel's own two-piano arrangement is worth checking out, especially in the 1988 performance by Wyneke Jordans and Leo Van Doeselaar, as is Humphrey Lyttelton's tribute, Blues in Bolero, on his 2005 album "Sad, Sweet Songs & Crazy Rhythms".
But my top choice needs to communicate that Boléro is of a different order, a freak of history that speaks of the future. Martinon, Rattle and Abbado score highly, but Boulez digs deepest into Boléro's complex substructures of harmonic trompe l'œil and orchestral illusion. 
---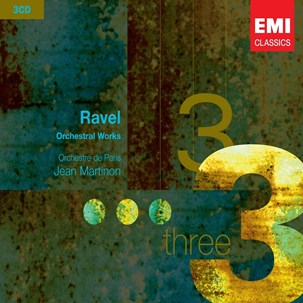 THE SPANISH TINGE
Orchestra de Paris /Jean Martinon
A version paying fulsome homage to the Spanish roots of Boléro. Martinon cracks into the score like a bloodthirsty ritual. No room for slackening in the orchestral ranks.
---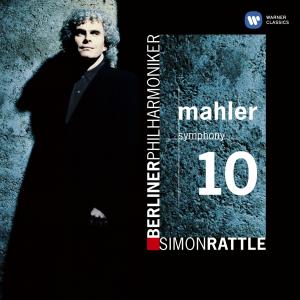 THE HITCHCOCKIAN CHOICE
CBSO / Simon Rattle
A devilishly clever interpretation, which counterpoints an orderly exposition of Boléro's constituent parts with a feel of something other-worldly on the horizon. Hitchcockian in the pay-off between order and chaos. 
---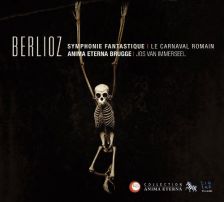 THE ALTERNATIVE CHOICE
Anima Eterna / Jos van Immerseel
The HIP performance (both meanings of the word included), with authentically sourced instruments and re-thought orchestral textures. A ruder, more cantankerous route through Boléro.
---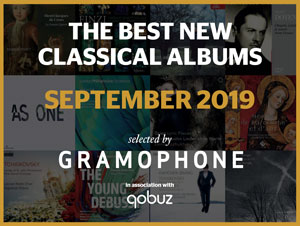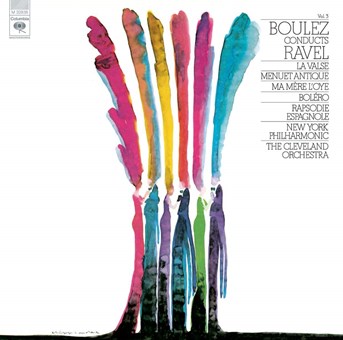 THE TOP CHOICE
New York PO / Pierre Boulez
Boulez's forensic 1974 performance delves deeper than any other into Ravel's sleight-of-orchestral-hand and layerings of harmony – a probing shaft of light into Boléro's inventive, one-off weirdnesses.
---
SELECTED DISCOGRAPHY
Date / Artists / Record company (review date)
1930 Gramophone SO / Coppola Andante AN1978
1930 Lamoureux Orch / Ravel Pearl GEMMCD9927 (1/93); Urania SP4209
1930 Boston SO / Koussevitzky RCA 09026 61392-2
1954 RAI Orch, Turin / Celibidache Nuova Era 23938
1960 Philadelphia Orch / Ormandy Sony SBK48163
1961 Paris Cons Orch / Cluytens EMI 767897-2
1964 LSO / Monteux Decca 475 7798DC7; Philips 464 733-2PM
1966 BPO / Karajan DG 427 250-2GGA (7/89); 447 426-2GOR (12/95); 469 184-2GP2; 477 7161GM
1968 Orch de Paris / Munch EMI 567595-2
1974 NYPO / Boulez Sony 88697 56229-2 (2/91R; 6/10)
1974 Orch de Paris / Martinon EMI 568610-2; 492395-9; 575526-2; 500892-2
1974 Boston SO / Ozawa DG 477 5468GB
1974 Rotterdam PO / de Waart Pentatone PTC5186 167
1975 French Nat Orch / Bernstein Sony SMK60565
1977 Melbourne SO / Serebrier ASV CDQS6078
1980 Dallas SO / Mata RCA VD60485 (2/91); 74321 68015-2
1980 LSO / Previn EMI 873632-2; 373507-2
1980 St Louis SO / Slatkin Telarc CD80052
1985 LSO / Abbado DG 439 414-2GCL (6/94); 445 519-2GMA; 459 439-2GTA2; 469 354-2GTR3
1986 Philharmonia / Simon Cala CACD1004 (11/91); CACD0102
1988 Cincinnati SO / López-Cobos Telarc CD80171 (12/88)
1988 Jordans, Van Doeselaar (arr Ravel for two pfs) Et'cetera KTC1054
1989 Bergen PO / Kitaenko Virgin 561901-2
1990 CBSO / Rattle EMI 574750-2
1991 RPO / Leaper Naxos 8 550501
1993 NYPO / Masur Teldec 2564 69594-9
1994 Munich PO / Celibidache EMI 556526-2
1996 Gran Canaria PO / Leaper Arte Nova 74321 43317-2
1996 VPO / Maazel RCA 82876 60868-2
2003 Cincinnati SO / P Järvi Telarc CD80601 (7/04); SACD60601
2005 Anima Eterna / Immerseel Zig-Zag Territoires ZZT060901 (10/06)
2007 Cincinnati Pops Orch / Kunzel Telarc CD80703
This article originally appeared on the Awards 2010 issue of Gramophone. Visit our Subscriptions page to choose a subscription package that suits you.