Choir & Organ: introducing the November/December 2023 issue
Friday, October 13, 2023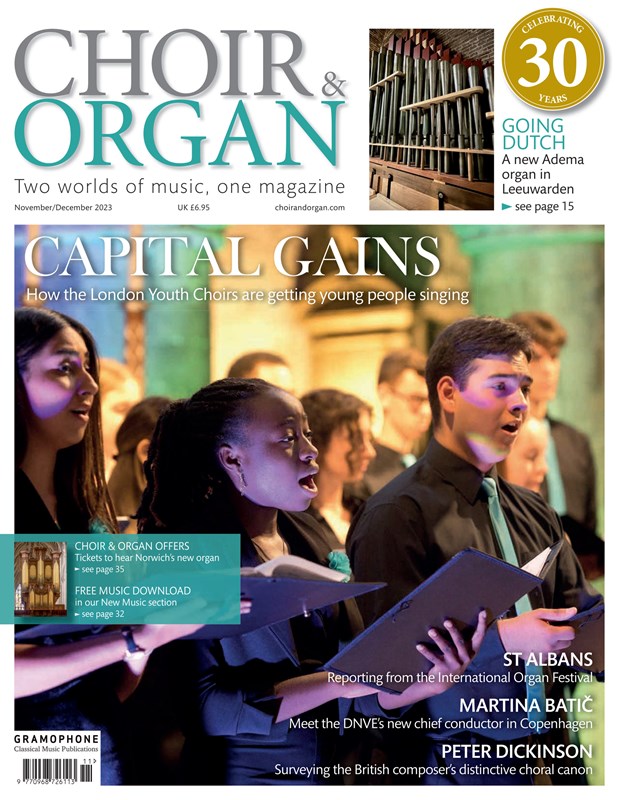 An unexpected spin-off from the 2012 London Olympics was the birth of a project to bring young people together across the capital to sing in choirs. In the November/December issue of Choir & Organ, we tell the story of the London Youth Choirs whose ten ensembles continue to realise the founders' belief that 'excellence and inclusivity can co-exist, and LYC can be a catalyst for social and music industry change.'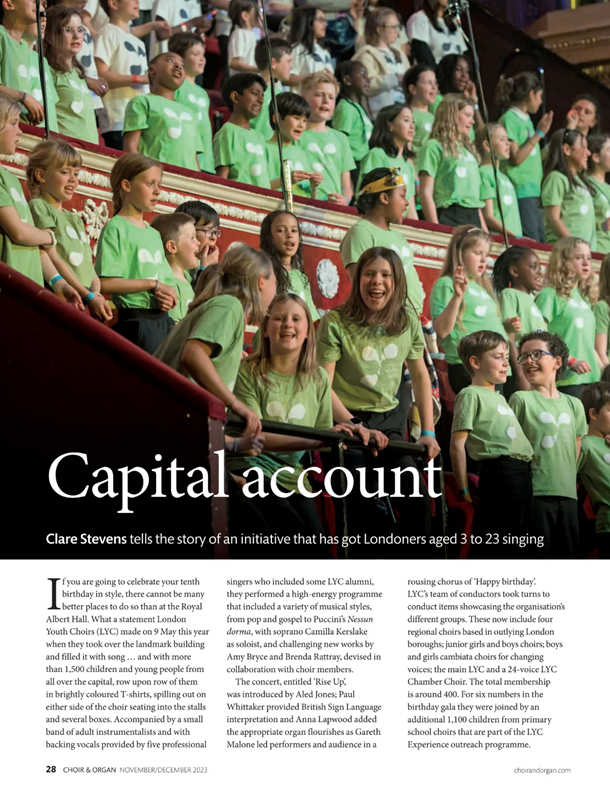 Elsewhere, a new organ for St Boniface RC church in the town of Leeuwarden incorporates parts and pipework from a wide range of sources, including an 1891 Barker machine and 1873 wind-chests; St Albans International Organ Festival celebrates its 60th anniversary; and Martina Batič, the new chief conductor of the Danish National Vocal Ensemble, shares memories of the strong choral tradition in her native Slovenia and the inspirational influence of working alongside Eric Ericson in Sweden.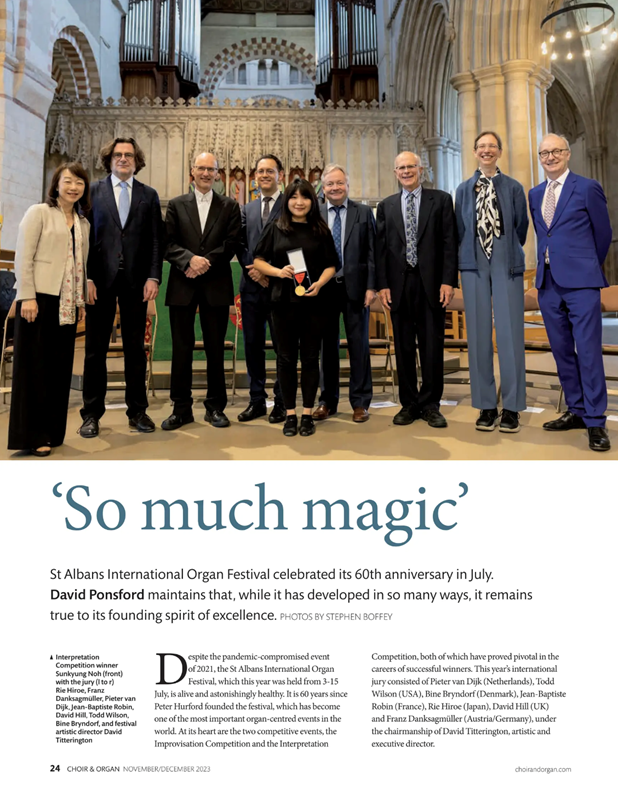 Grace-Evangeline Mason introduces the score for her Advent motet O Sapientia for mixed voice choir, commissioned by Choir & Organ in partnership with King's College London and supported by PRS for Music.
Plus, we explore the choral works of British composer Peter Dickinson, who died in June this year; Pierre Dubois visits the Alsace workshop of Manufacture d'orgues Blumenroeder, where several new instruments salute Jean-André Silbermann; and our Scholarships and Voice Trials supplement offers a guide to cathedrals, churches, universities and schools with places for choristers, choral scholars and organists.