Easterly Winds
Friday, November 10, 2023
Organist Thomas Trotter to give recital on newly rebuilt Norwich Cathedral organ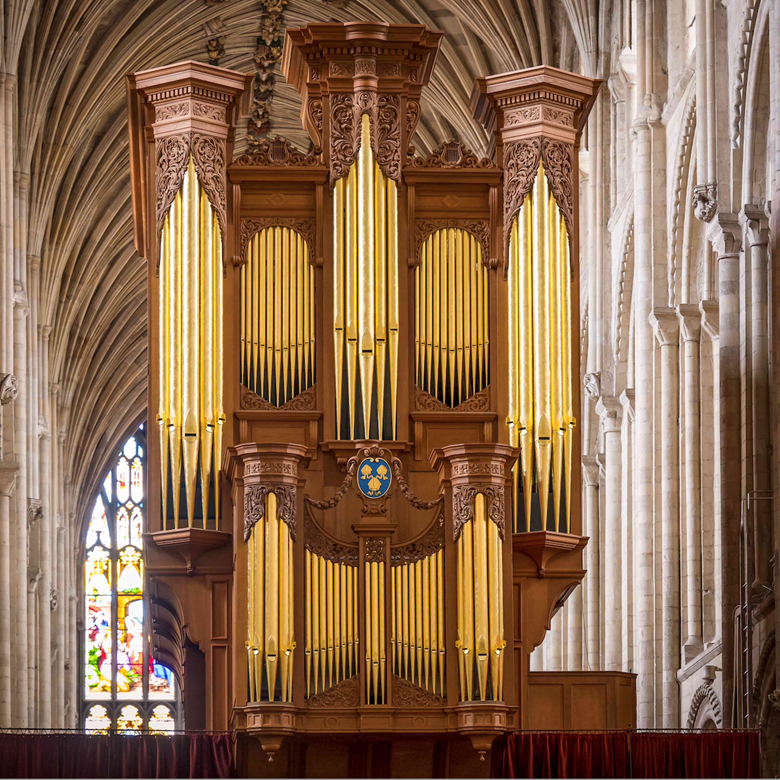 On 25 November Thomas Trotter will give the inaugural recital on the 102-stop organ of Norwich Cathedral, following its complete rebuild by Harrison & Harrison of Durham. Trotter's programme includes Bach's Fantasia & Fugue in G minor BWV 542, The Dancing Pipes by Jonathan Dove, Healey Willan's Introduction, Passacaglia & Fugue and works by Guilmant, Karg-Elert and Mendelssohn.
Norwich Cathedral's director of music, Ashley Grote, told C&O: 'Retaining at its heart the Hill, Norman & Beard instrument of 1942, the aim of the 2023 rebuild was to improve the cohesion of the screen organ and make it speak effectively to both east and west. A new Great organ has been provided within the case, leaving the Grand Organ (the old Primary Great) as a large supplementary chorus in the triforium. The layout has been radically revised, with new slider soundboards and electro-pneumatic actions. The case pipes, cymbelstern and crown have been regilded by Robert Woodland & Son, and there is a new console on the south side of the screen.'
The organ will be blessed by the Bishop of Norwich at Festal Evensong for Christ the King the following day and a reception held for donors to the £1.8 million appeal which funded the work. Other events in November to celebrate the organ's re-opening include a performance by the BBC Singers of music by Herbert Howells (16 November), directed by Nicholas Chalmers and former Labour MP Ed Balls (who lived in the city as a boy and retains close links) and accompanied by Ashley Grote, and a concert of music for choir, organ and brass (11 November) with David Dunnett (organ) and Onyx Brass. In July 2024 the Cathedral is hosting a week-long organ festival, to include performances by David Briggs and Anna Lapwood, the BBC Singers and the three cathedral choirs of Norwich, Ely and Peterborough.
Tickets for Thomas Trotter's recital on 25 November can be bought at https://cathedral.org.uk/, tel: 01603 218300