Risking everything: the story behind Jake Heggie's new opera, Intelligence | Preview
Alexandra Svokos
Wednesday, October 11, 2023
From slavery to a spy ring, Intelligence – Jake Heggie's new work about two women in the American Civil War – premieres at Houston Grand Opera this month
Jawole Willa Jo Zollar was 'kind of flabbergasted' when she was approached to direct Intelligence, a new opera by composer Jake Heggie and librettist Gene Scheer. For one thing, she says, as a dance choreographer, she didn't know anything about opera. For another, Zollar wondered, with an opera about women in the American Civil War, 'Do they just need a Black woman as a token?'
'But then when I talked and met with the team, I realised that this was something far more powerful and rich,' she says.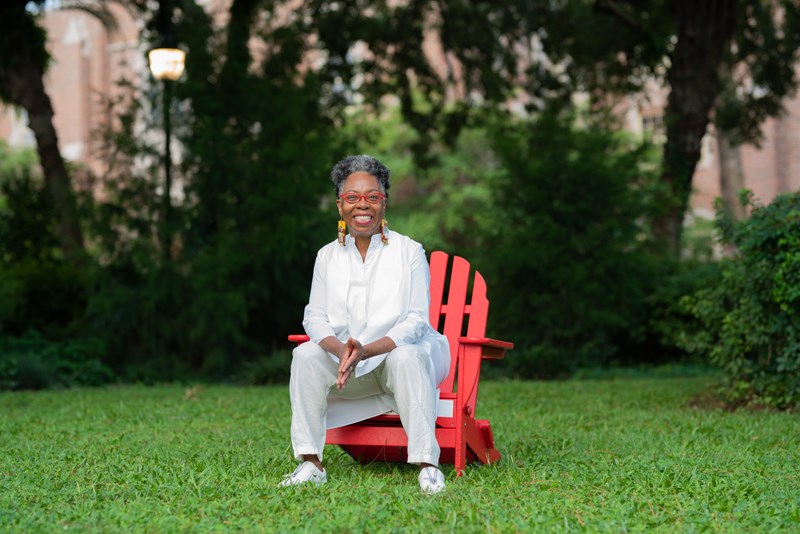 Director Jawole Willa Jo Zollar | Photo: John D and Catherine T MacArthur
Intelligence, which premieres at Houston Grand Opera on 20 October, tells the story of Mary Jane Bowser and Elizabeth Van Lew, real people who played pivotal but underrecognised roles that helped the Union win the war and abolish slavery. Mary Jane was a slave born into Van Lew's household, and she and Elizabeth 'are pretty close, considering,' explains soprano Janai Brugger, who sings the role of Mary Jane.
'Elizabeth has a really formative and traumatic experience that she goes through as a child that informs how she thinks and how she sees the horrors of what is commonplace around her,' adds mezzo-soprano Jamie Barton, who sings that role. Despite living in a slave-owning house in Richmond, Virginia, the eventual capitol of the Confederate South during the war, Elizabeth is anti-slavery.
If we keep these things buried, we will have a very difficult time healing. These scars and wounds, this scarification is an important part of our history

Using her privileged place in Southern society, Elizabeth forms a spy ring for the Union. She brings in Mary Jane to infiltrate the Confederate White House, posing as a servant. 'Mary Jane has this capability of remembering everything that she sees, almost like a photographic memory,' Brugger explains. Mary Jane was also, curiously, given an education by the Van Lew family and learned how to read and write, but as an assumed slave, it was not suspected she could, making her a more effective spy.
'Although this is history and there are some facts, there's a lot of question marks, and a lot of unknowns,' says Heggie, in part because records were destroyed for the womens' protection. Even so, 'We could trace a really powerful story of brilliant women risking everything and using their invisibility and their intelligence to make a change. They're risking everything, because if they had been discovered, it would've been torture and death immediately.'
The stakes are high, which is what Heggie looks for in stories to adapt as operas, citing a preference for 'Intimate stories with large forces at work beyond your control.' While a thrilling spy story fit for an action movie, Intelligence is also a nuanced commentary on understanding one's place in the world. Without giving away spoilers, says Heggie, 'as Mary Jane is learning the secrets of the Confederacy, she's also uncovering the secrets and the intelligence of her own life.'
'I'm a creative person and I'm interested in good ideas and good work,' says Zollar. 'And ultimately, that is what won me – the work is powerful.'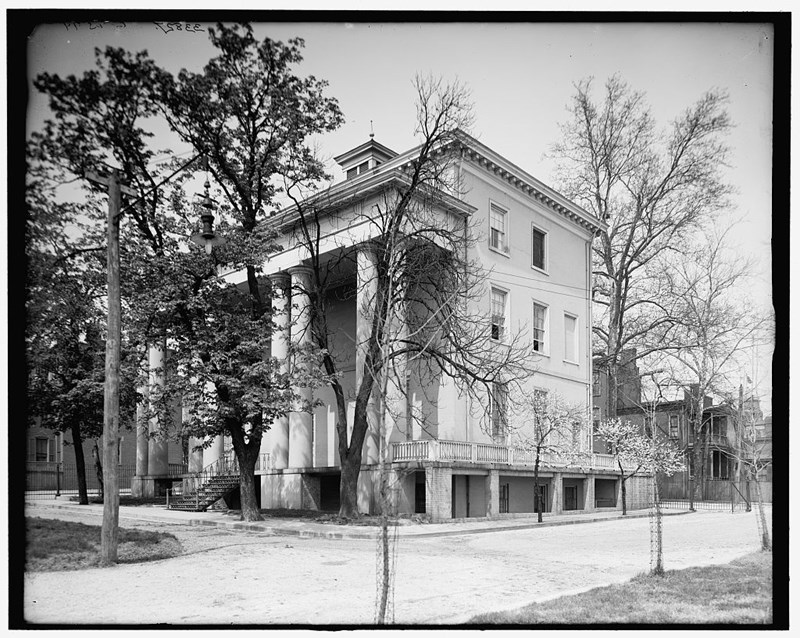 The White House of the Confederacy  in Richmond, Virginia, the setting for Intelligence | Photo: Public domain
Zollar and Heggie each told me, independently, they're most excited about their work when it's challenging, and Intelligence certainly fits the bill. Heggie wants to push boundaries with this opera – not just by telling a story about characters not typically found on opera stages (or elsewhere), but also by how the story is told. He was interested in using movement, and Houston Grand Opera told him the budget would allow for either a chorus or dancers. He chose dancers. 'We're already wanting to think outside the box, so let's go all the way with a dance director,' he recalls.
Zollar was intrigued by the challenge, by Heggie and Scheer's work, and by the opportunity to present a Black woman who's not just a sidekick and whose story isn't stereotypical tragedy porn. 'It's about a woman coming into her power – a Black woman coming into her power – and in this relationship with this white woman who has done brave and daring things in order to stay on what felt like was the right side of history.'
Barton, too, was drawn by the prospect of telling a different kind of story. 'I'm tired of telling stories where the soprano has to die, the mezzo looks worried all night because she's the third wheel in a love triangle that the king, usually the dude in charge, absolutely perpetuated,' she said. With Intelligence, she's 'really excited about a piece where the women are the heroes.'
Heggie has felt supported by Houston Grand Opera in writing this opera – an organisation with a long history of advocating for contemporary music and premiering new works – as well as by a host of donors. Many of these are first-timers, who supported the project over the eight years since Heggie first heard about the story from a Smithsonian Museum docent.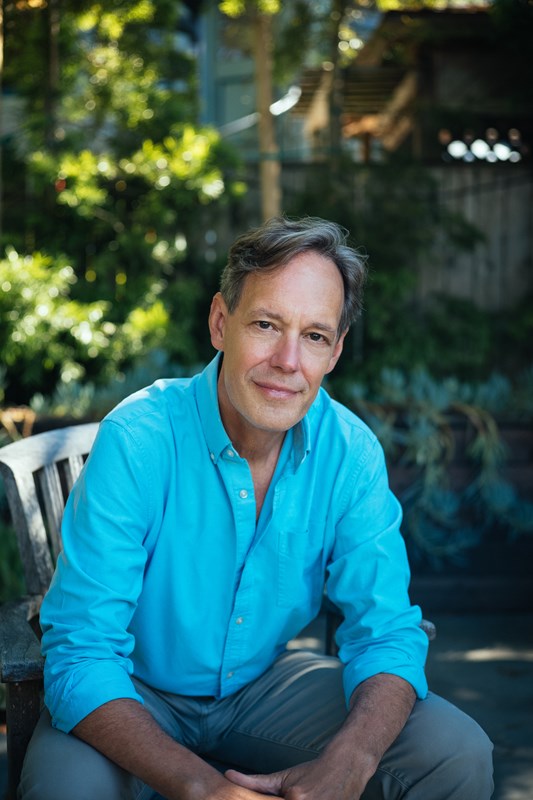 Composer Jake Heggie | Photo: James Niebuhr
'The story that has emerged is so powerful and deeply human,' Heggie says, 'it is about identity – essentially all my work relates to identity. How do I fit in? How do I belong? What's the point of being here? How do I make a difference?'
It also holds extra resonance for these American artists to be telling an American story on American soil, something still unusual within opera.
'I feel like anytime we get to tell our story about our own history and our own native tongue is absolutely important,' says Brugger. 'I feel a great sense of responsibility, but also honour to share Mary Jane's story and bring her to life.'
'The range of perspectives our audiences will bring to this opera, born of their own individual truths, will impact their perception of it,' adds Khori Dastoor, general director and CEO of Houston Grand, in written comments. 'My hope is that by attending this performance, audiences feel a stronger connection to our identity as a nation, and how they fit into our shared story.'
For Barton, a loudly progressive white woman from a conservative part of Georgia, it's comforting to be able to sing in what's effectively her actual voice. But that deeply personal feeling can also be overwhelming. There's one aria, she said, that put her in tears with how accurately it described the dichotomy of feeling love for where you're from, while also recognising 'they were complicit in something horrible.'
'We have a lot of scars and wounds,' concludes Zollar, 'but we know that when you have a wound, it has to get air so that it can heal. If we keep these things buried, we will have a very difficult time healing. These scars and wounds, this scarification is an important part of our history.'