Garsington Opera announces 2024 season
Hattie Butterworth
Thursday, October 26, 2023
The Oxfordshire-based company will stage five operas and opens its new facility, Garsington Studios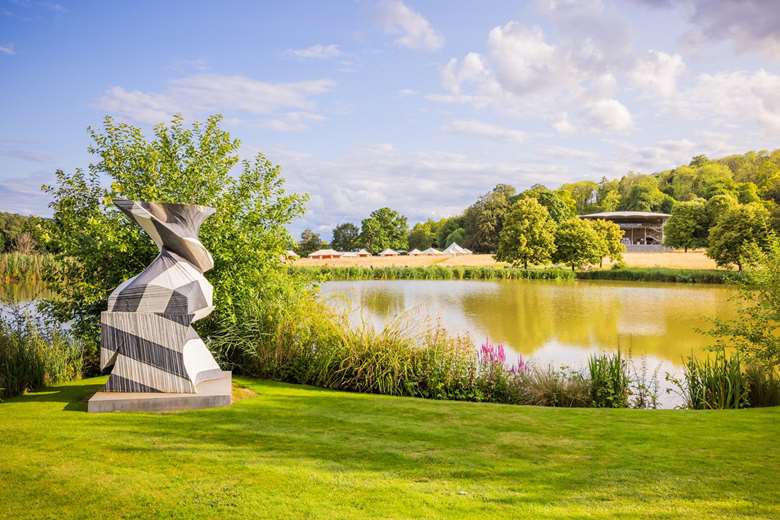 Garsington Opera has announced the line-up for its 2024 summer season. Running from 29 May to 31 July the new season will sees the festival present five operas, including production revivals and brand new projects.
The season will open with the organisation's first ever performance of Platée by French baroque composer Jean-Philippe Rameau. Directed by Louisa Muller, the creative mind behind Garsington's 2019 performance of The Turn of the Screw, and with a cast including tenor Samuel Boden in the title role, the production features The English Concert under the baton of Baroque specialist Paul Agnew.
Verdi's comedic opera Un giorno di regno finally appears on the Garsington stage following pandemic cancellation this season. US Director Christopher Alden makes his Garsington debut leading a cast and chorus including members of Garsington's Young Artists initiative. A new community opera, A Trip to the Moon by Andrew Norman, also takes to the stage which will see local school children perform alongside the Garsington Opera Youth and Adult Companies with soloists Robert Murray and Jennifer France.
The Philharmonia Orchestra returns in the 2024 season for a revival of John Cox's production of Mozart's Le nozze di Figaro in which conductor Tabita Berglund makes her Garsington debut. They will also join the company for Britten's A Midsummer Night's Dream. This co-production with Santa Fe Opera will see Iestyn Davies as Oberon and Lucy Crowe as Tytania alongside a children's chorus from members of Garsington's Youth Company.
Following a £14.5m building project, the festival's brand new multipurpose facility Garsington Studios, will be in use from April 2024 as a rehearsal venue and performance space. An official Gala Concert on 7 July will open the studio with a programme of opera arias by Mozart, Tchaikovsky, Rossini, Dvořák and Verdi performed by artists including Roderick Williams, Natalya Romaniw, Christine Rice and Henry Waddington.