Opera Now: introducing the December 2023 issue, featuring Nicky Spence
Thursday, November 16, 2023
Nicky Spence: the radical tenor raising the bar | Shakespeare's First Folio at 400 | Critics' Choice: the best operas of 2023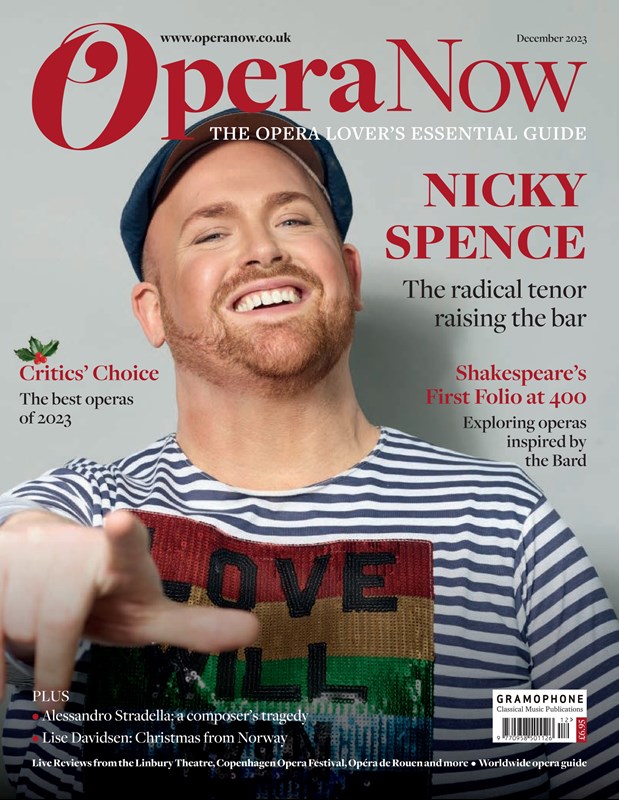 The December 2023 issue of Opera Now features the much-loved Scottish tenor Nicky Spence, whose illustrious career spans recording, recital and broadcasting. He speaks to Editor Hattie Butterworth about his fascinating trajectory, as well as his recent appointment as President Elect of the Independent Society of Musicians in the wake of arts insecurity in the UK and the future of opera.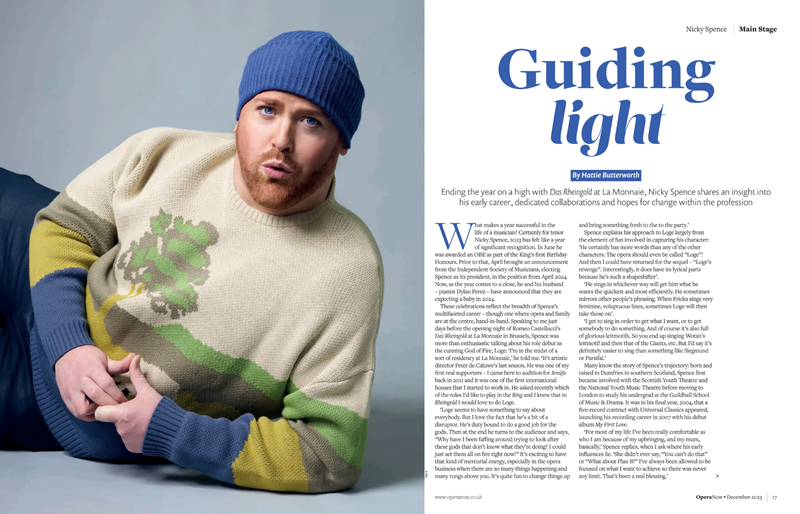 Celebrating 400 years since the Bard's great First Folio, we explore the operatic works influenced by this historic work and why Shakespeare's writing lends itself to operatic realisation. December also sees Opera Australia's new production of Wagner's epic Ring Cycle. We speak to its director, Chen Shi-Zheng, who looks to fuse mythology of East and West with an immersive virtual world.
Elsewhere we explore the music, influence and extraordinary story of the great Italian Baroque composer Alessandro Stradella through the Stradella festival in Lazio where singers are championing the composer's music. In our Live Reviews section, we review productions from Opera Rouen, the Copenhagen Opera Festival and George Benjamin's new opera, Picture a Day Like This at the Royal Opera House's Linbury Theatre. We also get festive as we look at soprano Lise Davidsen's new Christmas release, Christmas from Norway, out now on Decca Classics.
---