Operalia 2023 Winners announced
Monday, November 6, 2023
The gala concert finale took place in Cape Town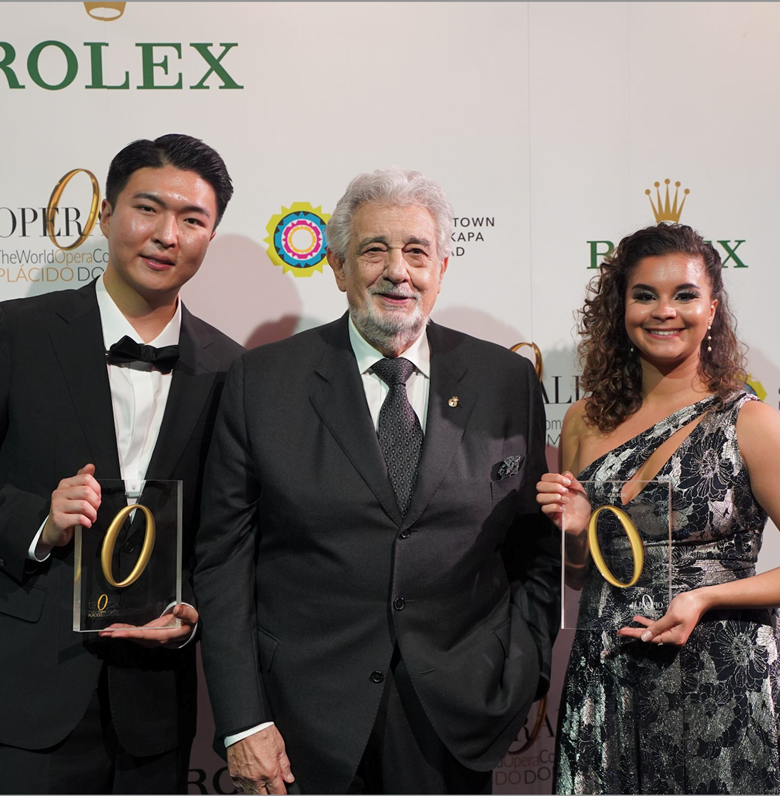 Yesterday the winners of the Operalia competition were announced after gala concert finale at the Artscape Theatre Centre in Cape Town, South Africa. 
The First Prize was given to French soprano Julie Roset and South Korean bass Stephano Park. Roset is due to make her Opéra de Paris debut in a new production of Charpentier's Médée as Amour and Park is currently a member of the Wiener Staatsoper Opernstudio where is currently one of the Two Armed Men in Die Zauberflöte.
Founded in 1993 by Plácido Domingo, Operalia is aimed at singers between the ages of twenty and thirty-two, of all voice types from and all over the world. Each year, the competition receives hundreds of applications. A pre-selection jury listened to every recording submitted and chose the top candidates to participate in this year's competition. The international jury, presided by Plácido Domingo, then listened to each of the chosen participants during two days of quarterfinals. Twenty participants were then selected to continue on to the semifinals, and ten singers went through to the final round which was presented as a gala concert on Sunday accompanied by full orchestra.

Full winners list:

First Prize
Julie Roset, soprano, France
Stephano Park, bass, South Korea
Second Prize
Eugénie Joneau, mezzo-soprano, France
Luke Sutliff, baritone, USA
Third Prize
Elena Villalón, soprano, USA
Navasard Hakobyan, baritone, Armenia
Birgit Nilsson Prize
Eugénie Joneau, mezzo-soprano, France
The Pepita Embil Prize of Zarzuela
Eugénie Joneau, mezzo-soprano, France
The Don Plácido Domingo Ferrer Prize of Zarzuela
Navasard Hakobyan, baritone, Armenia
Rolex Prize of the Audience
Elena Villalón, soprano, USA
Taehan Kim, baritone, South Korea
CulturArte Prize
Nombulelo Yende, soprano, South Africa
You can find out more about Operalia here