Leslie Howard at 75
Colin Clark
Monday, October 16, 2023
Colin Clarke catches up with the Australian Pianist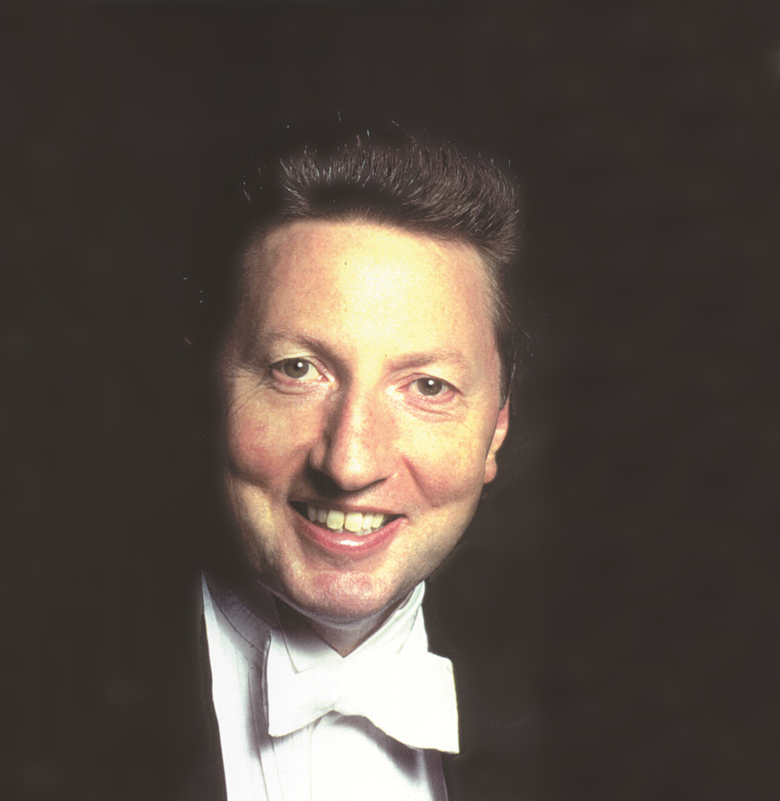 Few piano enthusiasts can have escaped Leslie Howard's gargantuan Liszt project for Hyperion, originally issued in separate volumes from 1987 to 1999 and then made available as a 99-CD box-set. Howard is a fascinating musician and a genial, entertaining gentleman with boundless enthusiasm –as I previously found when I worked with him for International Piano on Liszt's 'Dante' Sonata.
Howard sounds Australian through and through (although he says his accent's strength varies depending on who he is talking to), so it comes as a surprise to learn – initially from Wikipedia, but he confirms it's true – that Howard came to the UK some half a century ago from Melbourne, because of the weather. 'Heat and flies' is the explanation, although he does return for concert appearances. 'Most of the Aussies I know are people I've met in London; and a lot of younger Australian musicians for some obscure reason beat a path to my door.'
Prior to coming to London aged 24, Howard was lucky with his teachers: June McLean (a student of Cortot and his teacher as a boy) and the Englishman Donald Britton at school, who 'filled in the gaps' – chamber music, sight- reading, transposition, organ music, reading figured basses at sight. 'All the proper musicianship stuff which ha stood me in good stead ever since. I can pick out a pair of consecutive fifths at about five miles,' jokes Howard. In addition, organ studies meant 'you memorise immediately the shape of the harmonic language in whatever key it
is. It's also fun to play all the Chopin Études in as many different keys as you can, then when you go back to the original it seems quite feasible.'
By the time Howard had his first lesson with Britton, he had already been broadcast by ABC (the Australian Broadcasting Corporation). He refers to a bit of a lull at university in Melbourne, but after some lessons from the South African pianist Michael Brymer (a Beethoven fanatic who regularly played the 'Hammerklavier' in the first half of concerts) he went to Italy to study with Guido Agosti (he of the infamous Firebird transcription: 'It's a right bastard', quips Howard). Agosti 'was marvellous if he liked you; although if he thought you weren't taking the job seriously, he was dreadful. It's a way of teaching you can't do now; he was a shocker, but if he liked you, he gave you extra time.' While in Siena, Howard also met some English people who prepared the way for his next encounter – with Noretta Conci (who had studied with Michelangeli). Conci brought a sense of adventure back to Howard's approach after a period of concentrating on technical aspects. ('Darling, it's a little bit boring ... You'll never be able to explain to them how beautiful the piece is if they've lost interest.') Agosti claimed one only needed 'a few books' to learn how to play the piano: the Beethoven/Liszt symphonies, The Well-Tempered Clavier, the Beethoven sonatas, Chopin's Études and Debussy's Préludes.
An enthusiasm for academic thought, which came initially from Britton and was shared with Agosti, informs Howard's Liszt project, defining its meticulous attention to detail. Many works are presented in all their multiple versions – Liszt was an inveterate reviser who endlessly returned to his compositions, either refining or exploring new directions, so that works frequently exist in early drafts and later revisions. Unlike, say, Chopin or Brahms, who routinely destroyed their working copies, the state of Liszt's manuscripts is often complex and confusing. Perhaps Howard's enthusiasm can be more accurately defined as an insatiable curiosity – illustrated by his bringing to Agosti Tchaikovsky's G major Piano Sonata, which Agosti hadn't taught since 1947. Having funnelled that curiosity into Liszt's music over decades, the results are awe-inspiring in their scope and expertise. (It is easy to overlook that Howard also recorded Liszt's 12 symphonic poems in the composer's own two-piano versions with Mattia Ometto for Brilliant Classics.)
As to Howard's editorial work (and with the 'Dante' Sonata he demonstrates just how much thought goes into this), he has produced nine volumes of new Urtext Liszt scores for Edition Peters, including the B minor Sonata and the Années de pèlerinage. Thanks to Howard's years of study, much of it in conjunction with the late Michael Short, we will also soon have the first comprehensive thematic catalogue of Liszt's works, the first two volumes of which are due to appear this year. Looking back at the 'Dante' Sonata, Howard tells me about the complex history of the manuscript and the 'frankly shoddy' work of previous editors; his own brand of scholarship is a unique blend of academic rigour guided by a performer's nous.
Howard has been President of the Liszt Society since 1987, when he took over from Louis Kentner, another great Liszt pianist. Kentner and Howard had been firm friends for a decade previously, having bumped into each other clutching the same edition of Christus after a performance at Westminster Cathedral.
An upcoming Wigmore Hall birthday recital celebrates Howard's long association both with Liszt and with this august venue (where he first played half a century ago). There is real history here: Ted Perry of Hyperion heard him in a recital that included Beethoven's 'Hammerklavier' Sonata and all of Liszt's waltzes – Perry told Howard 'that second half is a record' and the rest is history. Howard has been in conversation about another Liszt recording: there are some things in his birthday recital that are neither in the box-set nor in the four volumes of 'New Discoveries' that were issued subsequently, including Der Todes Engel, S190a (1871). The recital concludes with the Hungarian Rhapsodies Nos 16-19.
I do wonder if Howard would like to be remembered for anything other than Liszt: Anton Rubinstein, perhaps? 'I've played a lot of Rubinstein,' he says, 'and I've played a lot of Rachmaninov. I've made a thing of the latter's sonatas, especially the original version of No 2.' (His recording of these sonatas for Melba was issued in 2011, and his performance of the Second Sonata was hailed by Gramophone for its 'virile energy', described as being 'in complete control of the pianistic demands and of the architectural span'.) He was also involved in the Boosey edition of Rachmaninov's Fourth Concerto, along with Robert Threlfall. Howard's championing of lesser-known and under-appreciated composers has been a thread throughout his career, including a love of the music of Percy Grainger, who was undervalued even in Australia when Howard was growing up.
Finally, Howard is also a composer, something he tells me gives him valuable insight into other composers' processes. He says he composes 'when I have time to do it, which is less and less these days; it's been part and parcel of the way I look at everything. When you look at something with a composer's head on, you can see which way pieces could have gone.' This thought leads to some final words of wisdom: 'If you want to put together a proper performance of something, you have to understand absolutely everything you can about the structure of the piece.'