Rossini - Matilde di Shabran
Prague Chamber Choir; Galicia Symphony Orchestra / Riccardo Frizza
Decca 475 7688DHO3
This was the opera which introduced to the world 23-year-old Juan Diego Flórez – when he stepped in at short notice for the indisposed Bruce Ford. To say he has never looked back is not quite true. He did, in 2004, when he reprised the role and production at the Pesaro Festival. Decca's engineers were there and this recording is the result. It is so good it does make you wonder again whether there is any such thing as minor Rossini. The fact that Matilde has never claimed a regular place in the repertoire alongside its more famous stablemates may have something to do with its emphasis on ensemble over aria. But a really top-flight cast firing on all cylinders – and Flórez shines bright among a cast of world-beating Rossinians – demands that this piece be heard, enjoyed and admired anew. Oh, and it is very funny.
Juan Diego Flórez on returning to record Rossini's Matilde
This opera was my lucky break, and at first I wasn't sure whether I wanted to go back to it. It was a memory that was so important, I was reluctant to touch that. But I also knew it would be better the second time around so I accepted and I'm happy I did. Stepping out onto that stage was very different in 2004. The first time I did it, in 1996, I was so nervous – and the character's entrance is very impressive and very difficult. This time my technical difficulties with it were resolved. I could give more with the coloratura – give it direction, passion, a real intention. That's what Rossini is about: all this coloratura is not just to show off, it's for the role. I could now do that and have fun. As I sang and acted, I could remember how I felt in the same passages in that first performance. This time, though, I really enjoyed it, and I hope the opera becomes more popular. I'm doing it again, at Covent Garden in 2008.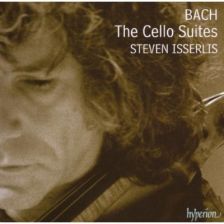 If you are a library, university or other organisation that would be interested in an institutional subscription to Gramophone please click here for further information.