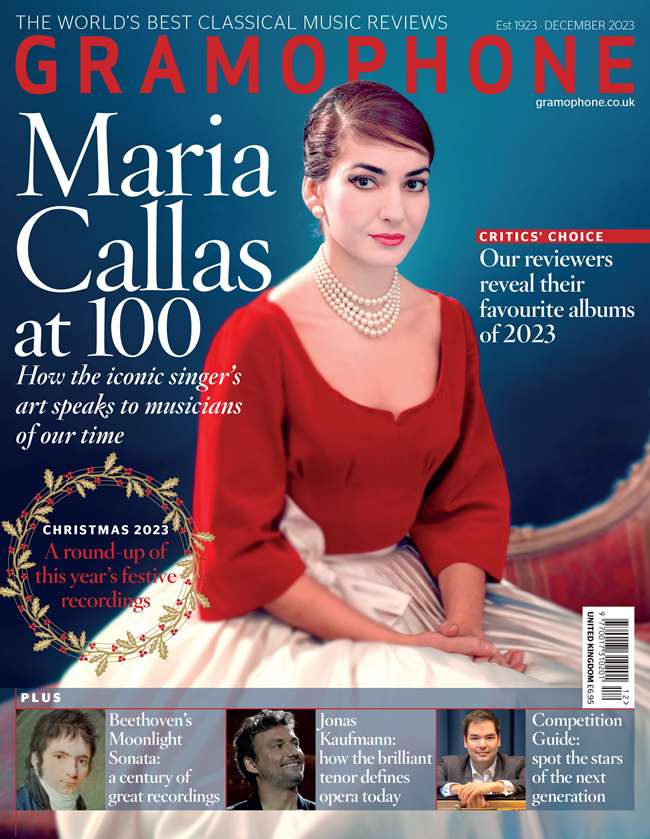 Gramophone | December 2023
In the December issue of Gramophone we mark 100 years since the birth of Maria Callas by asking what the iconic singer's legacy means to artists and audiences today.
We also look back on the history of the Hilliard Ensemble, established 50 years ago, and explore music-making at Versailles.
Our popular annual Critics' Choice feature reveals the recordings our reviewers named as their favourite of 2023, while our comprehensive Competition Guide tells you all you need to know about the events to watch out for in the coming year and beyond.
Beethoven's much-loved Moonlight Sonata is our Collection, while reviews include a round-up of this year's Christmas releases as well as, of course, our monthly Editor's Choice selection of the finest new albums - plus much more besides!