Sir Peter Moores, the great benefactor of music and opera 
The Arts have long benefited from the patronage and generosity of wealthy men, but in the UK – which lags a long way behind the US in individual donations – there have been few peoplewho have supported music, and above all opera, with the interested and informed generosity of Sir Peter Moores.
This is Liverpool's year as a European Capital of Culture, but it is also appropriate to reflect on the colossal effect this generous member of the Liverpool Moores family has had outside the city. Sir Peter's passion for music and the visual arts has not only enriched the lives of the public but he has used his wealth to support many young musicians at a time when they needed a financial "safety net". Some of our greatest names benefited – Sir Colin Davis, Dame Joan Sutherland and Sir Geraint Evans among them – and he still offers bursaries to music students. Here the names are equally illustrious: Joan Rodgers, Rosalind Plowright, Toby Spence and Simon Keenlyside have received support from his Foundation.
Record collectors have reaped rich rewards through the Opera in English series on Chandos and through his support of Opera Rara and its exploration of neglected opera of the 19th century. Recordings from both labels frequently adorn the Awards short lists and this year is no exception, with a superb version of Janá∂ek's Katya Kabanova, not to mention a glorious Offenbach confection thatbrought a smile to the lips of everyone voting in the Recital category. His dogged determination that Reginald 
Goodall's magnificent Mastersingers see the light of day resulted this summer in, at last, its first commercial release (surely a candidate for the next Awards). Sir Peter is that rare animal, a philanthropist who not only loves what he supports but also knows about it too. Long may we music lovers benefit. 
Sponsered by BPI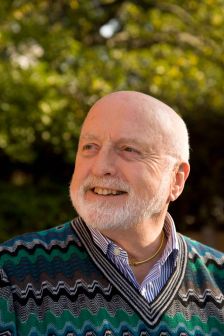 If you are a library, university or other organisation that would be interested in an institutional subscription to Gramophone please click here for further information.