Classic FM Innovation Award
Tabloid tie-in with Covent Garden grabs the imagination and reaches new audiences
It was certainly one of the music world's most unexpected collaborative partnerships of the year: the Royal Opera House and The Sun uniting to give the newspaper's readers discounted tickets to Don Giovanni.
That the iconic home of one of the most rarefied of art forms was engaged in a promotional campaign with a tabloid newspaper was enough to raise a few eyebrows; that it was actually giving over all the tickets for the opening night of the new season exclusively to Sun readers was a bold stroke that required as much courage as it did imagination. But in a sense, the initiative – supported by the Helen Hamlyn Trust – is perfectly in keeping with Covent Garden's many attempts to break down perceived barriers and reach new audiences, including streaming operas to outdoor screens and cinemas, and the student standby scheme.
It did reach new audiences, it challenged perceptions from both directions and The Sun gave more coverage to explaining an opera – including a full synopsis of Don Giovanni – than most papers ever do. It was such a success that it was repeated again this year with Carmen. And anyway, Mozart's opera did offer attendees – as The Sun put it – "a night of blood, betrayal, ghosts and topless totty in the story about a bed-hopping stud who is dragged to hell for his wicked ways". Not that far from the pages of a tabloid after all.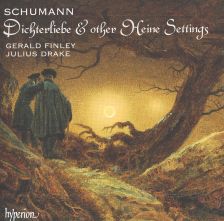 If you are a library, university or other organisation that would be interested in an institutional subscription to Gramophone please click here for further information.