Stephen Kovacevich battled back from illness to master the Diabellis again
It was the Diabelli Variations that first lifted Stephen Kovacevich's career into the highest echelons, and it is the same work that has reconfirmed his place there – at least to himself.
Two years ago he suffered a stroke and seemed to have recovered fully, until his playing suddenly felt different. "I lost my sense of security," he says. "It was as if I was driving a car but the controls weren't where I expected."
Reasoning that if any work would bring him back on track it would be this one, he threw himself into practising it. "I had played it at the Aldeburgh Festival and it was terrible. But I decided to fight and, revisiting the Beethoven at the Queen Elizabeth Hall the following January, there at last came a turning-point."
Crisis over, Kovacevich was playing as well as he ever has, and making new discoveries along the way. "Every centimetre of that work is inside me, but the fascinating thing is the way it has changed. It was like seeing an old friend again after a long time and he's grown and looks different."
The pianist was so encouraged that he made a new recording, for Onyx, which has been an immense success. I chose it as Disc of the Month when it came out, and it seems a natural (against strong competition) for the Editor's Choice Award. Reviewer Harriet Smith hailed it as "a disc to treasure" in her review. But it was a comment from Kovacevich's closest musical friend Martha Argerich about his current playing that has really delighted him. "She said she'd never heard me play better," he reports, adding "and I hope my story gives inspiration to other musicians who've been ill."
James Inverne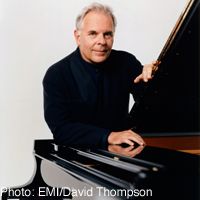 If you are a library, university or other organisation that would be interested in an institutional subscription to Gramophone please click here for further information.