We honour the founder of the much-loved label Harmonia Mundi
Bernard Coutaz, the founder and patron for the past half a century of Harmonia Mundi, is unique in the record industry in that he's steered his company not as someone concerned with day-to-day A&R but as a genuinely visionary leader.
We're delighted to be presenting him with a Special Achievement Award this year for instigating and fostering a truly creative atmosphere that allows his colleagues – notably those responsible for the company's A&R, Eva Coutaz and Robina Young – to make the wonderful recordings they do. Add to that a nose for business and you have a very special man indeed. One of Coutaz's early successes was luring the English countertenor Alfred Deller to Harmonia Mundi – it was the sound of Baroque music, performed in a way close to the spirit of the time of its creation, that Coutaz believed people had a hunger for. And he was right: from those early explorations of the music of Purcell and his contemporaries, through the wonders of the French Baroque (courtesy of William Christie and Les Arts Florissants among others) to the ear‑opening explorations of the Classical period from René Jacobs and colleagues, not to mention myriad other spectacular discs, Coutaz's company has grown into a major player on a truly global stage with outposts in the USA, the UK, Spain, Germany, the Netherlands, Belgium and Switzerland, and a distribution chain that ensures HM discs are available everywhere.
Based in one of the loveliest settings of any record company, a Mas or large Provençal farm house with numerous outbuildings just outside the southern French town of Arles, Harmonia Mundi not only makes recordings, but also acts as retailer with a network of HM shops throughout France and a couple in Spain too. There, far from the madding crowd and its obsession with the latest star diva or superstar pianist, music lovers can buy their music in altogether gentler surroundings. Now in his mid-eighties, Bernard Coutaz's contribution to recorded classical music has been immense: we salute him and thank him.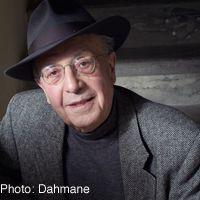 If you are a library, university or other organisation that would be interested in an institutional subscription to Gramophone please click here for further information.