'Volodos in Vienna'
Arcadi Volodos (pf)
Sony Classical 88697 56887-2
There are some musicians throughout history, and more obviously through the history of recordings, who have a certain mystique about them – and often this mystique comes as much as anything through the fact that they don't actually appear or record very often. Carlos Kleiber was a famous example of this approach, as is Van Cliburn. Both of these musicians rank among the greatest, and Arcadi Volodos belongs with them, both for his talent and his elusiveness. This rare appearance on disc had Gramophone's reviewer Harriet Smith reaching for the superlatives in describing his "consummate pianism…a one-off". He had, she concluded, "produced nothing finer on disc than this".
Interview with Arcadi Volodos
It's true that the Scriabin Sonata and the Ravel Valses nobles were both composed in 1911, and the Waldszenen and the revised version of the Dante Sonata are both from 1849. But that's not really why my Vienna programme came out the way it did. In fact there are many principles behind programme-building, not least the variety and dramaturgical relationships between pieces and composers. With Scriabin and Ravel the contrast is obviously enormous; then I wanted to set Schumann's purity and naivety against the monumentality of Liszt. I don't make so many recordings, especially not in the studio. I find it a painful process, because I'm rarely satisfied. And so far as the sound quality goes, while some musicians like close-miking, others, like me, prefer t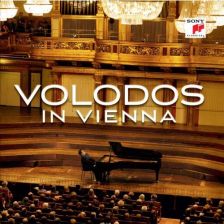 If you are a library, university or other organisation that would be interested in an institutional subscription to Gramophone please click here for further information.