Dvořák
Symphonic Poems
Czech Philharmonic Orchestra / Sir Charles Mackerras
Supraphon SU4012-2 Read Review
The late Sir Charles Mackerras's affinity with Czech music, and in particular that of Janáček, has been well documented. So it stands to reason that a disc of symphonic poems by Janáček's predecessor Dvořák would be familiar yet enticing territory for the conductor, particularly when performed by the orchestra of which he was once principal guest conductor, the Czech Philharmonic Orchestra. And so it proved. Rob Cowan, in the July issue of Gramophone, hailed the "warmth and vitality" of the performance, adding that Mackerras's performance style reminded him of Mackerras's one-time teacher Václav Talich in "the way dance rhythms are underlined but never overstated, the solidity of the playing and what seems like an intuitive understanding of the music's extraordinarily strong atmosphere".
Interview Jirí Hudec, principal double bass, Czech PO
We always looked forward to working with Mackerras, even though he worked us hard. He was polite but also tireless and stubborn – he demanded every last detail of the music. He would say, "That's good, that's excellent, but we'll do it one more time." This recording was exhausting. Once it was finished, Mackerras still wasn't satisfied and didn't want the disc released until we had added in corrections, so the recording process was drawn out by another year or so. Some conductors are showmen – Mackerras wasn't one of those. His aim was to serve the music. His conducting movements were small but we understood what he wanted and what those gestures meant. And the sound he created in this music always had a distinctly Czech character. It's so sad that we can't work with him any more.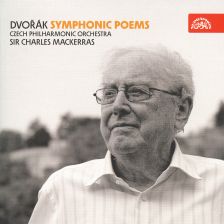 If you are a library, university or other organisation that would be interested in an institutional subscription to Gramophone please click here for further information.