Rossini 'Colbran, the Muse'
Joyce DiDonato (mez) Santa Cecilia Orchestra / Edoardo Müller
Virgin 694579-0 Read Review
If there's one composer with whom Joyce DiDonato is inextricably linked, it's Rossini. Crowning a succession of roles – including a scene-stealing, wheelchair-bound Rosina in Il barbiere di Siviglia at Covent Garden – the vivacious, Kansas-born mezzo-soprano released an all-Rossini disc late last year of arias inspired by the composer's wife and muse, Isabella Colbran. Singing with "a rare purity of tone, ease on the high Bs, an impressive degree of technical skill and lively powers of characterisation", DiDonato was, on this eclectic recital disc, "one of the most delightful artists of our time", declared critic John Steane.
Interview with Joyce DiDonato
With the history I have of singing Rossini, I've long been aware of Isabella Colbran, and the idea of singing the Colbran roles has always been in my head. But this is big-girl singing, so I wanted to wait until I felt artistically and vocally ready to tackle them. The notion of Rossini only composing light and fluffy music is ever-present, and I wanted to help the world to hear the serious side of this composer. I couldn't sing every Colbran role but I chose these particular arias because I felt I could do them justice, that I could use all my strengths as a singer. All Rossini's women are very powerful but they're all so different, too – there's the beauty and vulnerability of Armida, the regalness of Elisabetta – and it's that dramatic range that's interesting to me. The pieces are challenging without a doubt – those with the vocal fireworks require everything, from high to low, loud to soft, trills, cascading vocal writing – but you have to take these technical feats and use them to express something, to highlight the emotional state of the character.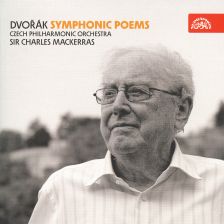 If you are a library, university or other organisation that would be interested in an institutional subscription to Gramophone please click here for further information.