A film by Owsley Brown III and Jerome Hiler
Owsley Brown 811063011090
At a time when the Louisville Orchestra is one among many embattled American arts institutions, this extended documentary strikes an elegiac rather than a polemical note and proves all the more resonant for it. The story begins during a previous economic downturn, exacerbated by the 1937 floods that crippled the Kentucky community. Its transformation into a centre for new music was the brainchild of Mayor Charles Farnsley, visionary Democrat and music maven who espoused the Confucian notion of the performing arts as a magnet for wealth and power. Rejecting the importation of star soloists, he advocated a radical policy of commissioning original scores. Funding was secured for LP recordings under the ensemble's regular chief Robert Whitney and an international reputation followed.
The film proceeds by way of archival footage, static talking heads and substantial chunks of commissioned works set against sensitively composed images of the Ohio River. Bonus interviews catch the senior generation of American musicians in fine fettle, from the centenarian Elliott Carter to his near-nonagenarian antipode Ned Rorem. No dramatic reconstructions, no fashionable graphics; the only vaguely contemporary note is the voice-over of Louisville's Will Oldham (the singer known as Bonnie 'Prince' Billy).
David Gutman
Watch Gramophone critic Peter Quantrill introduce the Award-winner below: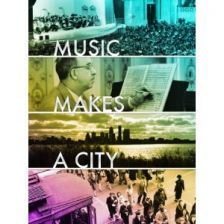 If you are a library, university or other organisation that would be interested in an institutional subscription to Gramophone please click here for further information.