Lucerne Festival Orchestra / Claudio Abbado
Directed by Michael Beyer
Accentus ACC20243
Personal touches, uncovered by familiarity and affection, bestow light and warmth on what some hear as a forbidding, even impersonal monument – the Verdian swells of the Adagio, the richly bucolic swing of the Scherzo's countersubject – but this is not fireside Bruckner, rather a communally nurtured exploration through Bruckner's secret songs and public hymns.
A rarely encountered and special characteristic of the Lucerne Festival Orchestra is the way communal mastery and shared endeavour never overwhelm personal poetry, as much in the second violins' sweetly tensile launch of the finale's fugue as in countless oboe and clarinet solos. In the Fifth Bruckner found such a balance that his music had striven towards and which he perhaps never fully rediscovered. To find, sustain and never surrender a lyrical voice through the block-like construction of the Allegro, and even the contrapuntal stratagems of the finale as it works out how to arrive at a conclusion of now forever challenging, overwhelmingly positive force: this takes a special, even unique band of musicians and friends who (we can see) love what they do, making chamber music on the grandest scale.
Peter Quantrill
Watch Gramophone critic Peter Quantrill introduce the Award-winner below: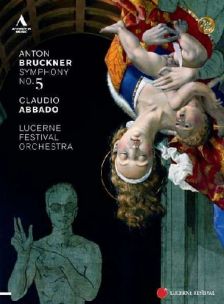 If you are a library, university or other organisation that would be interested in an institutional subscription to Gramophone please click here for further information.