Chopin. Liszt. Ravel Piano Works
Benjamin Grosvenor pf
Decca 478 3206DH
The virtuosity is easy to write about, and there's plenty of it. And yet, in the context of what makes this CD really exceptional, mere digital dexterity is hardly the main issue. Benjamin Grosvenor's art is in what might flippantly be called the small print, those intimate moments that only a genuine artist understands. True, he has the measure of Chopin's most mercurial Scherzo, the Fourth, which he performs with a subtle brand of bravura, and his coltish exuberance in the other three Scherzos is much to be admired. His Ravel is gripping, even though lurking demons are kept safely at bay. But perhaps the most telling track is the shortest, an ethereal canvas by Liszt called En rêve where every phrase is tellingly placed, every colour skilfully applied, whether with the subtle smudge of a thumb or the bolder stroke of a brush. While listening I thought to myself, this is the artistry of an era I thought was long gone, the era of Cortot, Horowitz, Friedman, Cherkassky. You see, their sort of playing isn't just the province of 'wrinklies' like me. There's a hugely gifted 20-year-old out there who can actually make that world come alive, who lives it as authentically as they did. We should rejoice that a voice such as his is thriving among us.
Rob Cowan
Read the full Gramophone review
Watch Gramophone critic Stephen Plaistow introduce the Award-winner below: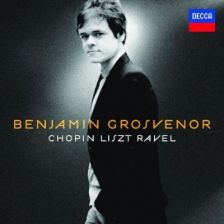 If you are a library, university or other organisation that would be interested in an institutional subscription to Gramophone please click here for further information.