There are many theories about how to run a classical label at the start of the 21st century. If you're an independent you arguably have more flexibility – your overheads are lower and you can probably take more risks. If you're a major you have shareholders to satisfy, you have to operate on a global platform and your currency will almost certainly be in 'stars'. You can, of course, go down the route of 'crossover', creating market-led products that appeal to the widest possible audience. Or, as our 2013 Label of the Year has done, you can bring artist and repertoire together in ways that engage with your label's own long tradition.
Decca Classics, under the enlightened leadership of industry veteran Paul Moseley, has managed that immensely difficult balancing act of recording the great works of the central repertoire (for example, the Brahms symphonies with the Gewandhaus Orchestra and Riccardo Chailly, to name a project hot off the press) as well as nurturing the talents of artists just starting out (Russian mezzo Julia Lezhneva, the newly signed South African soprano Pumeza Matshikiza or last year's Gramophone Young Artist Benjamin Grosvenor). In between come artists whose careers are blossoming rewardingly (violinists Janine Jansen and Julia Fischer, perhaps). Then there are the superstars like Renée Fleming, Juan Diego Flórez or Cecilia Bartoli. Bartoli has proved once again that her charismatic musicianship and lively curiosity (combined with a marketing campaign of great imagination) can sell huge quantities of a disc by a composer few of us had ever heard of: 'Mission' not only has a story and startling cover art but compels you to explore the music of Agostino Steffani. And hundreds of thousands of us have done just that!
No label led by someone as passionate about recordings as Paul Moseley is likely to leave the 'back catalogue' unexplored and 2013 has seen a number of magnificent reissue projects. The crowning glory has to be the 65-CD 'Britten: The Complete Works', a true labour of love that brought together many other companies behind Decca's inspiring lead. It's not too fanciful to suggest that a great label's future health is likely to be much brighter if it draws strength and inspiration from its own long, and rich, tradition.
James Jolly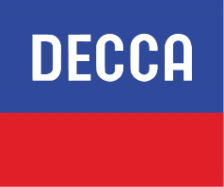 If you are a library, university or other organisation that would be interested in an institutional subscription to Gramophone please click here for further information.