Can you think of another occasion when an artist won his first Gramophone Award and then had to wait 23 years for the next? The Greek violinist Leonidas Kavakos has done just that. In 1985, aged just 18, Kavakos won the International Sibelius Competition in Helsinki (and then went on to pick up prizes in the Naumberg and Paganini competitions). His affinity with the music of Sibelius, wonderfully displayed in Helsinki, persuaded the Sibelius estate to grant permission for a one-off recording of the great Finnish composer's Violin Concerto in its original version (Kavakos also recorded the revision). The resulting recording for BIS (with the Lahti Symphony Orchestra and Osmo Vänskä, 4/91) took Gramophone's Concerto Award in 1991. And now, after that 23‑year wait, he has been voted our Artist of the Year for 2014 by our readers and music lovers around the world.
Kavakos has made recordings steadily since the early 1990s – for Delos, Finlandia and Sony Classical – but with his signing to Decca two years ago, his reputation having reached a new height, his performances displayed a greater maturity and intensity.
His collaboration with the Leipzig Gewandhaus Orchestra and Riccardo Chailly in Brahms's Violin Concerto was particularly notable: 'This is indeed a splendid recording of the Concerto' were Duncan Druce's opening words in his review last December. And the fillers on the disc – Bartók's Rhapsodies – were, if anything, even more impressive: 'The little tempo changes and touches of rubato sound just right, while Kavakos produces an extraordinary range of tone colours – making one realise that while this may be "popular" Bartók, it doesn't imply that his imagination was working at less than full stretch.'
A set of the Beethoven sonatas for piano and violin with Kavakos's regular piano partner Enrico Pace slightly disappointed, though it did reveal Kavakos's wonderful sympathy as a chamber-music player, a genre to which he devotes much of his time and energy. And if the Beethoven sonatas left one hoping for a little more personality, the Brahms violin sonatas, which Kavakos recorded with Yuja Wang (a former Gramophone Young Artist of the Year), displayed temperament in spades.
Kavakos is much in demand. A favourite soloist with conductors of the calibre of Sir Simon Rattle and Chailly, he performs with the world's greatest orchestras (he takes up a residency at Amsterdam's Concertgebouw during the 2014‑15 season). And increasingly he is appearing as conductor, a role in which he is drawing considerable acclaim. Among the orchestras he has worked with in this capacity are the Chamber Orchestra of Europe, the Accademia Nazionale di Santa Cecilia and the Boston Symphony Orchestra.
Passionately interested in violins and bows, Kavakos plays the 1724 'Abergavenny' Stradivarius violin, as well as a number of instruments by contemporary luthiers.
By James Jolly
Photo by Marco Borggreve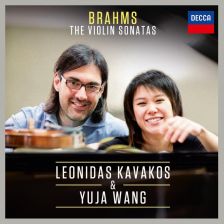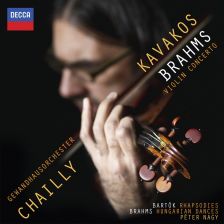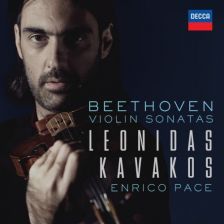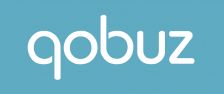 Award sponsored by www.Qobuz.com
If you are a library, university or other organisation that would be interested in an institutional subscription to Gramophone please click here for further information.