This year we present a very special Gramophone Award to Sir Neville Marriner in recognition of his prolific and long-lived career in front of the microphone. Gramophone's Editor-in-Chief, James Jolly, spoke to Marriner in the July 2014 issue:
Marriner must be the only musician in this BBC Proms season to have played in orchestras under both Arturo Toscanini and Wilhelm Furtwängler. 'I was playing in the London Symphony Orchestra at the time,' Marriner recalls, 'and [the EMI producer] Walter Legge – who was always very good to me – gave me a call and said would I like to come and "dep" in the Philharmonia for the Toscanini Brahms concerts. Of course everyone in the world wanted to play with him so I was very lucky to be asked. Naturally we were all petrified before the first rehearsal – he was a grand old man then [in 1952], about 85, and his sight wasn't wonderful, though his hearing was pretty good. But it didn't matter – as soon as he picked up the baton the adrenalin was flowing through the orchestra. You could measure it in buckets! It was extraordinary. When he appeared in the Festival Hall for the concert, Cantelli led him on, the audience stood and started to applaud and didn't stop. And we thought, "Oh, gosh. He's going to forget the National Anthem." Eventually the audience settled down, he turned around, pointed at the timpani and we were off. We then started one of the overtures, the Tragic Overture, I think, but he started the First Symphony. He'd forgotten the overture and if you hear the slightly chaotic recording of that piece – it was made live at the concert – you'll understand why! He quickly righted himself and it was fine.'
Marriner's memories of working with Furtwängler are less specific – they were for recording sessions, and he can't recall the repertoire – but he does remember being very impressed by the way Legge handled the situation. 'In those very early days we were recorded on wax for 78s and you had four minutes for a side. And Legge came out and said to Furtwängler, "Maestro, is it possible that we could take it a tiny bit quicker – we just couldn't get it on?" I remember thinking what a jolly brave man to ask Furtwängler to buck up!'
There can't be many music lovers who don't have at least one recording by Marriner and the Academy of St Martin in the Fields in their collection. Down the years they've made hundreds of discs for numerous different labels; the bulk was for Argo (later Decca), Philips and EMI but, being one of the 'must have' combinations for young artists to work with on debut concerto discs, they adorn many smaller independent labels. Marriner and I joke about how many times he's done the Bruch/Mendelssohn violin concerto coupling, though it was one of these that gave the ASMF only its second Music Director, the violinist and now conductor Joshua Bell. Bell is just one of the artists with whom the ensemble has developed a particularly close relationship; others include the pianists Alfred Brendel and Murray Perahia. Marriner's first encounter with Brendel was during EMI sessions in 1967 when George Szell was recording Richard Strauss songs and Mozart concert arias with Elisabeth Schwarzkopf. 'That was the first time I noticed this young man at the piano – he was very discreet and Szell occasionally went over and talked to him, and it was Alfred Brendel. He'd just left Vienna and he had a certain reputation but nothing like it would become. We'd later have a very close – and very long – musical relationship. I remember when we did the Mozart piano concertos; I don't think he particularly wanted to learn the early ones – they don't get performed very much and just learning them to make the records took a lot of time. But he did have quite an effect on how the Academy plays Mozart now. Occasionally someone will say, "Oh God, you Brendelised that!" He became part of our musical approach to Mozart; the way Alfred likes our up-beats to be, for example – it's much more positive than for most soloists.' (When Richard Osborne reviewed the complete set back in 1986 he concluded: 'No one who is fortunate enough to be able to afford to buy the Mozart piano concertos at one fell swoop should be deterred from investing in the Philips set which has already become for me a musical vade mecum of an altogether special importance and distinction.')
Perahia, who holds the title of Principal Guest Conductor, has a very different relationship with the orchestra, though he has rarely recorded with Marriner conducting. 'With Murray they're in a world of their own because it becomes a sort of family affair. Alfred was a little bit outside the orchestra but Murray was very much in there – with the Academy things like that can happen. I'm full of admiration for the way Murray has handled this. I was a little bit disappointed that he asked me to conduct the Mozart piano concerto for my birthday concert – the orchestra enjoys it so much more if they play it as a chamber-music performance, but in the Festival Hall it's maybe not quite small enough to direct it from the keyboard.'
'But', I splutter, 'it's your birthday concert!' Marriner merely smiles – for a conductor, he's extraordinarily modest.
The story of the founding of the Academy of St Martin in the Fields has been told many times, and its growth into one of the most successful classical recording ensembles of all time is a remarkable achievement. When I talk to Sir Neville for this interview, we meet at his house in Kensington where those first experimental play-throughs and rehearsals had taken place. Was the group's genesis, I ask, a reaction against a prevailing stylistic approach (as was Nikolaus Harnoncourt's reason for creating his Concentus Musicus Wien) or was it a desire to explore new repertoire?
'It was a mixture. It all happened in this room here. We – about six of us, the original members of the Academy – were all at that time playing in the London Symphony Orchestra. We were quite new and we perhaps realised that this was not a lifetime calling because what we wanted to say about music was not really in our hands: we were told how to play things. And in those days, the way symphony orchestras approached Mozart, or even Beethoven, was very basic. You just played the notes – you didn't really rehearse because technically it wasn't so demanding. It all changed when Josef Krips came from Vienna to be the Principal Conductor [of the LSO]. He suddenly transformed the sound of the orchestra. And that was really potent for me because we suddenly realised what a personality like that can do with an orchestra if he has fully informed himself about what he wants. And so after rehearsals or concerts we'd come back here – by now there were about 12 of us – and for two years we just met when we could and played for pleasure. And because we were all string players we'd focus on the string pieces and the most obvious was Italian Baroque repertoire. We talked about the sort of sound we'd like to make and there was a great deal of discussion and disputing, and some very hard, fixed ideas had to be melted down. Stylistically a lot depended on what sort of violin player you were – Russian school, French school, Belgian school and so on.'
Soon the Academy had a personality and clearly loads of ambition. Chamber orchestras in the UK in the 1950s weren't a new phenomenon: the Boyd Neel Orchestra had been founded in 1932, the Goldsborough Orchestra – which would later become the English Chamber Orchestra – began life in 1948 (assuming its current name in 1960). And Marriner and his fellow players knew about them, and occasionally played with them too, but they felt that there was 'no feeling of a stylistic development. You adjusted in a typically English orchestral way to whoever was conducting; but we needed a uniform style that we all agreed about. And of course we [the ASMF] didn't have a conductor so it was very co-operative in those days. I think it wasn't until we started making gramophone records that there came a time limit on discussion. We couldn't talk our way through recording sessions! We had to play and so sooner or later someone had to make a decision and say, "OK, that's the way it's going to be". And I was lucky – it was me!'
Marriner is generous in acknowledging the role the recording industry has played in his and the Academy's career: hearing themselves on disc raised and maintained the quality of the ensemble, and the reputation that the Academy achieved on disc soon brought invitations to tour. A major stepping stone in the Academy's early history was being represented in Germany by the promoter Hans-Ulrik Schmid, who opened concert-hall doors throughout the country. 'He picked us up and then we started playing in places where there were already well-established ensembles like the Berlin Philharmonic and the Stuttgart Chamber Orchestra, so we knew we had to measure ourselves against them.'
Where record-making and touring once provided two very strong strands to the Academy's musical life, now it's the concert tours that bring in the income. 'Nowadays, because the record industry is much weaker, the orchestra depends almost entirely on touring – it doesn't have a really strong London profile because there isn't a concert hall suitable for an orchestra like us.'
But it's the Academy's recordings that have ensured Marriner's name is known the musical world over. 'The main thing about recording is that when you do a take the whole orchestra comes back and listens, and it cuts out so much talking. They can hear what needs doing – they can hear that the second flute isn't audible at that point, or that the trombones need to keep it up there. You can hear how successful you are the second time round. That's so difficult to replicate in the concert hall – you know what it sounds like on stage but you've no idea what it sounds like to the audience. This is where we were enormously grateful to the industry because it made us maintain a particular standard. If you're on tour in Australia you go to a particular place, you've never been there before, it's got a hall that holds about 500 and the only reason the audience is there is because they've heard your records. You have to go on that stage and try and make the same sort of sound they were expecting.'
Five Essential Recordings
1) 'Neville Marriner: The Argo Years' 
ASMF / Marriner (Decca) 
A terrific survey of the ASMF's long relationship with Argo/Decca that contains numerous treasures. Read the Gramophone review
2) Bruch. Mendelssohn Violin Concertos
Joshua Bell (vn) ASMF / Marriner (Decca)
The disc that launched Joshua Bell's career; a fresh young talent supported with great sympathy and flair by the ASMF. Read the Gramophone review
3) Finzi Clarinet Concerto 
A Marriner (cl) ASMF / Marriner (Decca) 
Father and son perform together in one of the loveliest of 20th-century clarinet concertos; eloquent, touching and very English! Read the Gramophone review
4) Mozart Complete Piano Concertos 
Brendel (pf) ASMF / Marriner (Decca)
Gramophone's top choice for the complete Mozart piano concertos and a magnificent meeting of musical minds. Plus, a bargain at the price! Read the Gramophone review
5) Rossini Il barbiere di Siviglia 
Sols; ASMF / Marriner (Decca) 
Marriner came late to opera but he brings no shortage of zest here. Baltsa, Allen, Araiza and Lloyd strike sparks off each other in a rendition that fizzes from start to finish. Read the Gramophone review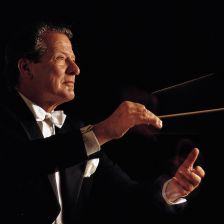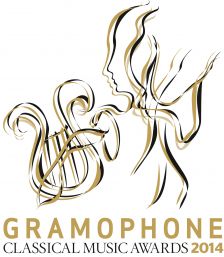 If you are a library, university or other organisation that would be interested in an institutional subscription to Gramophone please click here for further information.