Nightingale String Quartet
The 2014 Gramophone Young Artist of the Year Award goes to not one musician but four, violinists Gunvor Sihm and Josefine Dalsgaard, viola player Marie Louise Broholt Jensen and cellist Louisa Schwab – the Nightingale String Quartet.
Andrew Mellor, Gramophone's Reviews Editor, writes, 'What should a new string quartet do to establish itself? Throw its hat in the ring playing Haydn in a competition? Stake its claim to universal relevance by tackling one of the great masterworks by Beethoven or Bartók? Or embark upon a long-term project to record maligned works by an eccentric composer still viewed by many as a curiosity?
'This year's Young Artist of the Year Award goes to a foursome who took the latter road, proving that individuality, single-mindedness and seriousness of intent can bypass the whole paraphernalia of international competitions and celebrity mentors.
'Some members of the Nightingale String Quartet were still students at the Royal Danish Academy of Music when they agreed to record the complete quartet output of the Danish composer Rued Langgaard (1893-1952). They knew that immediate comparisons would be drawn with the 'first' recordings made by their illustrious Copenhagen predecessors, the Kontra Quartet. But the Nightingales had no fear. And it shows in almost every bar of their searching (and more importantly, 'discovering') interpretations.
'But the Nightingales do more than traverse the unpredictable landscapes of Langgaard. Their feeling for the twitching muscles and tendons of Carl Nielsen's quartet music is bewitching. Their Brahms has true luminosity and their Mendelssohn real strength and pulsating vigour. Their collective tone, particularly on a pianissimo, has a distinctive, inviting tension. But perhaps the group's most significant attribute is its inherent patience. Watching the quartet record Langgaard in Copenhagen, I witnessed musicians who are happy to play a phrase 50, 60 times if that's what it takes to tease out a hidden equilibrium, shape or meaning.
'Finally, think for a moment how much richer the recording catalogue would be if every excellent quartet opted to establish themselves with the ear- and eye-opening originality that these four have. Congratulations to them, and to Dacapo for ensuring they have become far more than a well-kept Scandinavian secret.'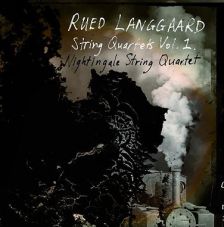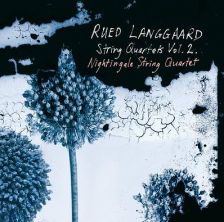 Award sponsored by EFG
If you are a library, university or other organisation that would be interested in an institutional subscription to Gramophone please click here for further information.