7 Notes in 7 Days at 7pm
Friday, July 24, 2020
Maria Marchant introduces her novel live-streamed concert series, featuring new works written for the piano, premiered every Monday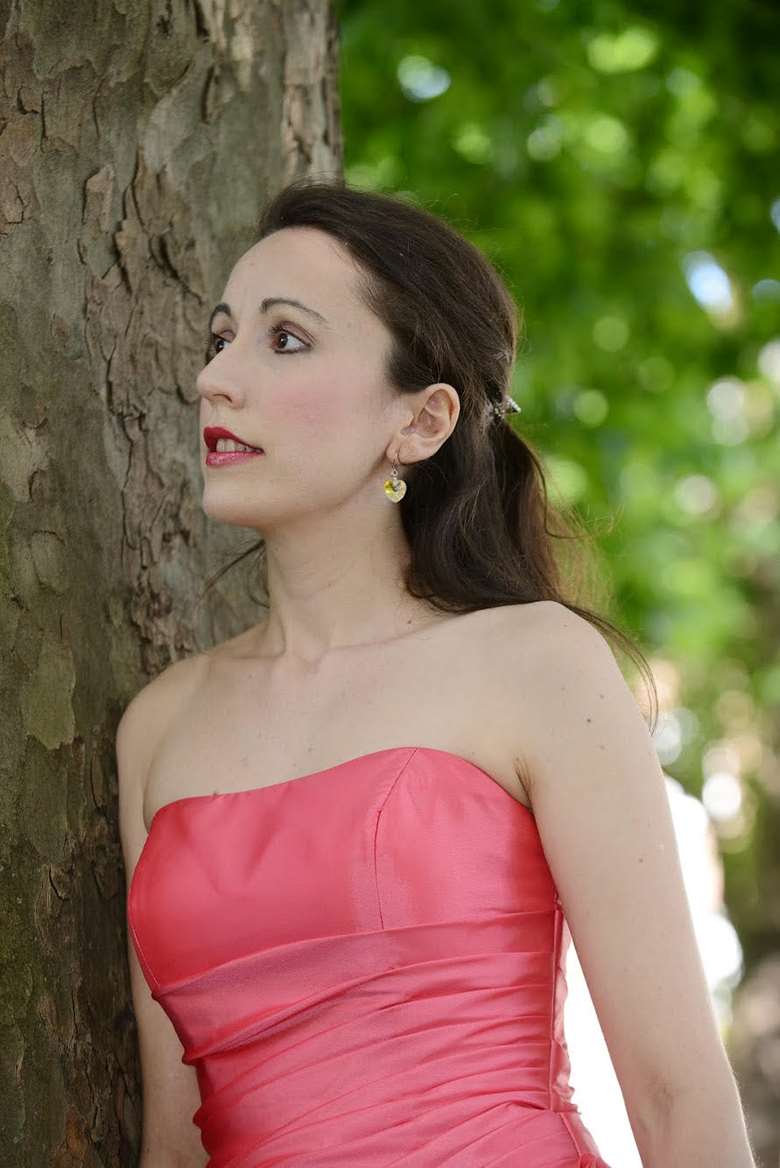 It's a Monday evening and I'm preoccupied with setting up my homemade recording studio otherwise known as the sitting room, with my iPhone ready to record on a tripod that's propped up on a chair, in preparation for another Facebook live stream. I disconnect the landline, put my phone on 'do not disturb' and take a seat at the piano about to give another world premiere, hoping that the doorbell doesn't ring or the WiFi drop during my latest performance on '7 Notes in 7 Days in 7pm' …
Who would have thought at the start of this decade that this would become live performance in this brave new world? The feeling of opening your email inbox daily and seeing yet another concert cancelled is an experience that I'm well aware performers are experiencing globally and with concerts and venues closed due to the pandemic, I became increasingly aware of a real necessity to create a new platform to showcase our composers and to find new ways to share their creative works with the world.
And so '7 Notes in 7 Days at 7pm' was born – a unique Call for Scores starting in May and now approaching its 12th week. To see my email inbox flood with creative solo piano works from composers, many of whom I've never even met before, has been a joy and positivity to embrace. I particularly enjoy premiering works that composers have written very early in their careers – seeing how an Opus 1 can be a launch pad for such a great musical output and forging links with composers around the world is such an important part of life for any musician.
I've performed so many piece on '7 Notes', including works by Joanna Gill, Jorge Ramos, Charlotte Botterill and many more, and I'll be premiering Roderick Williams' 'Chaconne at Five' on July 27, a work that is super cool and full of jazz. With lockdown easing, having the project move to the stylish London Blüthner Piano Centre on Baker Street takes it to the next chapter: I always feel a bit like Charlie in the Chocolate Factory surrounded by all those wonderful pianos!
A key part of '7 Notes in 7 Days at 7pm' has been inviting composers to video themselves introducing their work, listening to the inspiration behind the notes, before taking to the piano to interpret and connect the dots. And whereas you have to wait until the end of a piece when performing live on the concert platform to hear how an audience will react, seeing the comments spring up on Facebook Live literally as I play and witnessing the warmth of support the audience has for these new works and composers is completely heart-warming.
I hope that hearing the world premiere of Roderick Williams' 'Chaconne at Five' which Roddy wrote in his student days will inspire other young composers to send me their pieces and share them with the world.
And after the performance, the iPhone gets back on charge and the tripod goes away, it's then just 7 days until the next piece – so I'd better start downloading the next composition …
To hear Maria's live stream each Monday night at 7pm, head to: