A composer's rights – or wrongs?
Mark Bebbington
Tuesday, May 4, 2021
How Poulenc's own performances made Mark Bebbington question his approach to a composer's score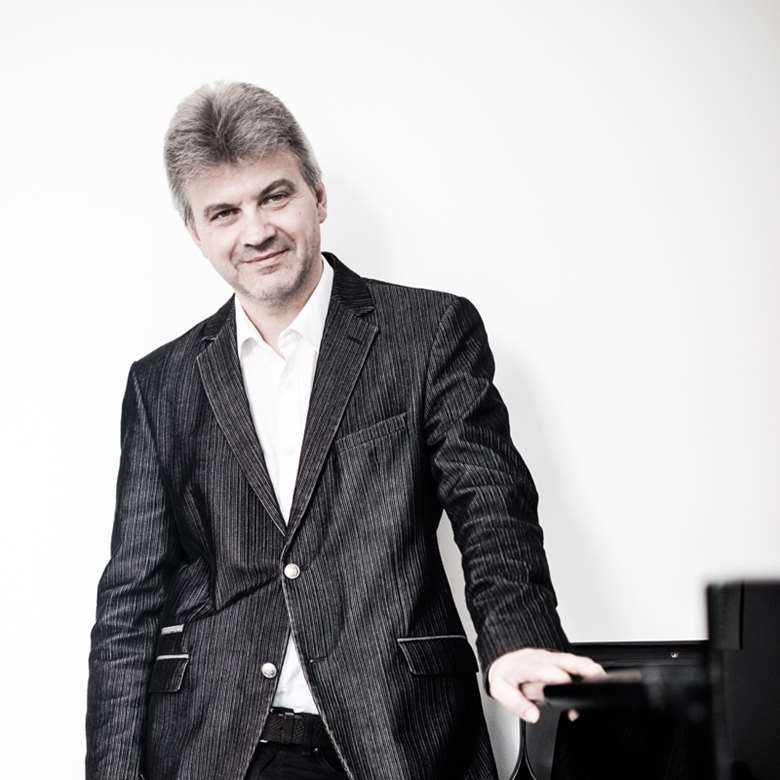 Musicians are inculcated from their earliest years with the almost unquestionable belief that a composers' texts are to be taken as sacred word and tampered with at the players' mortal peril. A burden of responsibility falls on the shoulders (and hands....) of a pianist tackling, say, a Beethoven or Haydn Piano Sonata to seek out those editions closest to the composers' musical intentions (Urtext). Imagine, though, if we had audio and visual footage of Beethoven playing his own piano works; I suspect it may well turn upside down those concepts of an 'urtext' performance which pianists seem to strive for today.
These have been some of my recent preoccupations whilst recording works by Francis Poulenc with the Royal Philharmonic Orchestra and Jan Latham-Koenig for Resonus Classics. Jan introduced me to YouTube footage and recordings of Poulenc as pianist, performing his own works. These gems give an insight into the dual art of Poulenc as composer and interpreter, yet also reveal how fragile the divide can be.
He recorded Aubade twice (a work for 18 instrumentalists, piano and conductor). Comparisons between his earlier and later (1953) recordings reveal Poulenc as a lithe, more athletic and generally more expressive pianist in the earlier version. Yet in both, Poulenc takes liberties with his own music, inverting any number of dynamic markings and interpolating changes of tempo and pace in passages which indicate otherwise. Whilst the composer is, of course, both judge and jury of his own works, much of this YouTube footage sheds light – and an occasional shadow – on precepts of critical authenticity and interpretation in performance.
Here's an example from the 1953 Aubade, essentially a chamber piano concerto.
6'20" marks the reprise of the Rondeau movement material; from here to 7'21", Poulenc subtly steers the players and conductor towards a gradual winding down of the movement and concludes with an unambiguous slowing down in the last five bars which he marks in the score 'céder à peine' or 'barely slowing down'! For our recording, Jan and I followed Poulenc's performance in pacing here, as it does lend a particularly satisfying arch structure to the movement.
Poulenc composed his Concert Champêtre in 1927/28 for harpsichord or piano and it was broadcast in concert with Poulenc as piano soloist and Mitropoulos conducting the New York Philharmonic, in 1948. In the opening solo, example, Poulenc inflects the phrase with both an unmarked diminuendo (0'40"-46") and a nuanced range of sound throughout (0'22"-46").
This is surely a composer relishing the expressive potential of the piano with its myriad tone colours, something not possible on the harpsichord. Emil Gilels played the work with Kondrashin conducting the Moscow Philharmonic Symphony Orchestra in a live performance now on YouTube. He was clearly influenced by Poulenc's freer way with the score and Gilels' inflections follow so closely those of the composer in his 1948 broadcast that it seems inevitable that he knew Poulenc's performance well.
For flautists, there is a YouTube gem; Poulenc with Jean-Pierre Rampal at Paris' Salle Gaveau in a live performance of the Sonata's slow movement. Wonderful playing, of course, but interesting how Poulenc sets the mood of the movement in the introductory two bars at a notably slower tempo from the music that follows.
There is no change of tempo indicated in the score and for the Resonus recording, Emer McDonough (RPO principal flautist) and I felt that a consistent pacing from the outset simply felt more convincing.
The use of the piano's sustaining pedal (the so-called 'right' pedal) is a further contentious area for Poulenc. The opening of the Flute Sonata is marked 'mettre beaucoup de pédale' ('with a lot of pedal') and yet Poulenc's performance with Rampal in June 1957 sounds hardly pedalled at all at the outset!
A little later in the movement (1'49"-57") Poulenc is even more emphatic, asking for sustaining pedal across nearly five bars - 'sans changer' ('without changing'). The relatively thick chordal writing in the lower piano register does threaten to obscure the textures, but Poulenc's liberal and specific marking leaves little doubt that he wishes to create a hazy and blurred sound here. But (!), Poulenc once again proves himself a consummate master of persuasive contradiction, revealing in his own playing a much greater clarity of texture than his pedal marking implies.
Perhaps it is Poulenc the improviser who is behind much of this divergence … so much of his art can be so magically ephemeral that it sometimes seems to defy the putting of pen to manuscript paper. That's it, I think, Poulenc guided by the spirit of the moment – as we all should be …?
​