Academy of Ancient Music: my favourite recordings, by Laurence Cummings
Monday, November 13, 2023
In celebration of the orchestra's 50th anniversary, AAM Music Director Laurence Cummings looks back at some of his favourite AAM recordings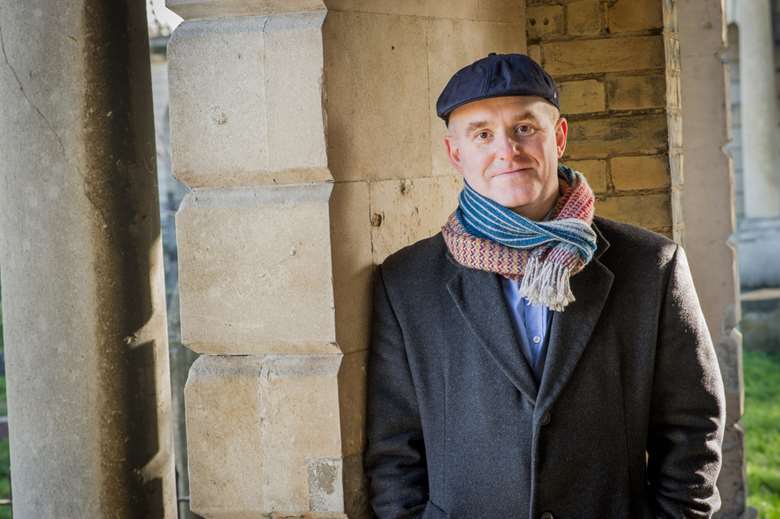 1. Handel Messiah
In the early 1980s, a musical recording of Handel's Messiah revolutionized the way I perceived classical music. As a student, I vividly remember the immense anticipation that surrounded its release. This rendition was a groundbreaking interpretation, performed on original instruments, adhering meticulously to the composer's intentions. It featured specialist singers who had dedicated themselves to mastering historical vocal techniques, all centred around one of the most iconic choral works in the English-speaking world. The LP itself was a treasure trove, housing learned articles and providing the provenance of the instruments, which offered a fascinating glimpse into social history. Little did I know that listening to this LP for the first time would set me on an entirely new life trajectory.
2. JS Bach Magnificat
Following my initial fascination with period performance, I eagerly purchased the recording of JS Bach's Magnificat in E-flat major. As with Messiah, the LP sleeve was a captivating source of information, complete with the inclusion of Christmas incipits. Having previously heard the D major version, stumbling upon 'new' music associated with this piece made it feel like I was embarking on a musical adventure. The recording was brilliantly directed by Simon Preston, with Christopher Hogwood playing continuo. I often wondered what it was like behind the scenes, with these two musical giants at the helm. The Christ Church Choir delivered an electrifying performance, accompanied by impeccable soloists and innovative orchestral sounds, ensuring that this recording has truly stood the test of time.
3. Handel Orlando
Orlando marked a significant milestone in the recording journey of the Academy of Ancient Music (AAM). It was, to the best of my knowledge, their first complete opera recording. Christopher Hogwood and his orchestra were on an astonishingly prolific recording spree, exploring a wide swath of repertoire. They had previously tackled English theatre music, oratorio, and ecclesiastical choral music, but now it was time to dive into one of the most popular musical forms in early 18th-century London: Italian Opera Seria. Today, we take the presence of a countertenor in a leading role for granted, but at that time, it was groundbreaking. Orlando was a testament to AAM's commitment to pushing musical boundaries.
4. Handel Rinaldo
Christopher Hogwood and the Academy of Ancient Music enjoyed a long and fruitful collaboration with the renowned Cecilia Bartoli. Their partnership reached its pinnacle with the recording of Rinaldo. While Bartoli did not portray the eponymous hero here, the role of Almirena allowed her to sing the hauntingly beautiful 'Lascia ch'io pianga' and witness the dramatic downfall and transformation of her nemesis, Armida. The opera is a treasure trove of fantastically dramatic arias and duets, bringing together a stellar cast that exceeded the sum of its individual parts. Having Catherine Bott and Ana Maria Rincon as the duetting sirens is a sign of luxury casting, truly showcasing world class vocal talent.
5. Handel Athalia
During my time at university, I fell in love with the harpsichord and its repertoire, thanks in part to the flourishing Performance Practice movement (now known as Historically Informed Performance). It was during this period that Athalia made its appearance. The casting of this recording caused quite a stir, with the legendary Dame Joan Sutherland and the emerging Emma Kirkby, later to become a Dame herself, as the two soprano soloists. Their starkly different vocal styles could easily have jarred but not under Christopher Hogwood's direction with his masterful storytelling and character development. Alongside New College Choir and the Academy of Ancient Music, the phenomenal cast included James Bowman as Joas and a young, relatively unknown treble by the name of Aled Jones.