An album of unity
Michael Repper, Music Director, New York Youth Symphony
Tuesday, April 19, 2022
The New York Youth Symphony's Music Director introduces his ensemble's new recording
The New York Youth Symphony, like other orchestras, had its entire slate of concerts canceled in the spring of 2020. It was clear that we wouldn't return to the stage at any point that year. Performing live was impossible, but we were still determined to create a special way for our orchestra to make music. The thought was that if the audience couldn't come to us, we might be able to bring the music to them. So I suggested making an album - and in November 2020 that's what we did!
The result is the album we just released on AVIE Records, featuring works by Florence Price, Jessie Montgomery, and Valerie Coleman. This is the story of how these works were chosen and how the New York Youth Symphony recorded a studio album at a time when gathering a full orchestra together was impossible.
Our cancelled concert in May 2020 would have included the Carnegie Hall premiere of Florence Price's Piano Concerto in One Movement. The Concerto is an incredible piece which we had been excited to perform, so I immediately chose it for the album. Michelle Cann, one of the world's great experts in Price's piano music, joins us for the recording, and she is sensational! This is also the first studio recording of Price's 1934 original orchestration, which was only published in 2020. A highlight is the gorgeous, lyrical duo for piano and oboe in the middle section (the 'Adagio'). Kara Poling, the Principal Oboist on the album, is someone to watch.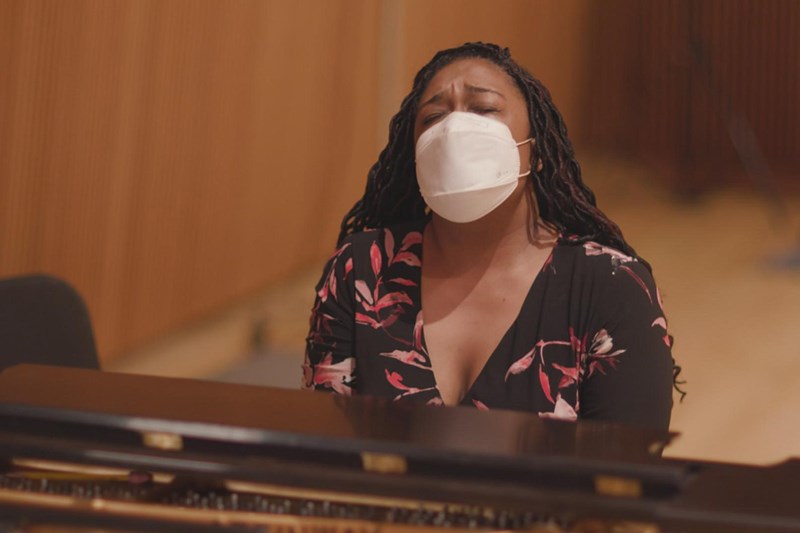 Michelle Cann in the studio with NYYS (Photo Credit: Fred Soffa)
Early in the pandemic, the New York Youth Symphony was one of the first orchestras to release a virtual 'distanced' performance video. Our excerpt from Mahler's Symphony No 1 was posted on March 27, 2020, and it was quickly viewed tens of thousands of times! But while we were doing our best making creative projects from afar, unity was what we were missing. I wanted the album to cultivate this sense of unity for our orchestra and our listeners. Valerie Coleman's Umoja: Anthem of Unity immediately came to mind.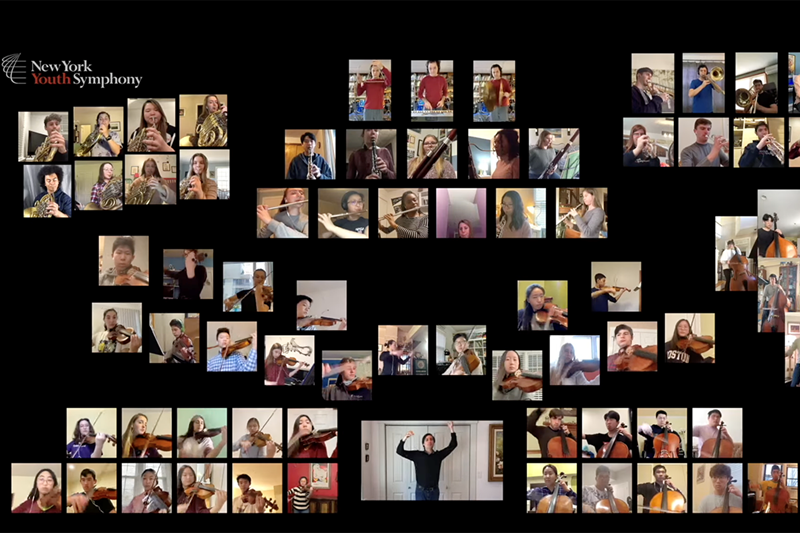 Michael Repper conducts NYYS in Mahler's Symphony No 1
Umoja (Swahili for 'unity') is a piece that has undergone several transformations. You may already know, for example, the wind quintet arrangement as played by the Imani Winds. Our album features the debut recording of the exciting full-orchestra arrangement that the Philadelphia Orchestra and Yannick Nézet-Séguin premiered in 2019. This version expands significantly on the original tune. It includes a peaceful introduction, carried by ethereal percussion effects, and a dynamic middle section, characterized by competing rhythms and chaotic energy. All of it eventually yields to the joyful and catchy Umoja tune from previous versions. It's a ton of fun to play and to hear!
In choosing the repertoire for the album, it was important that the music be challenging and rewarding for the orchestra. I also wanted to highlight music that confronts systemic injustice. Price's Ethiopia's Shadow in America and Jessie Montgomery's Soul Force both do this. I have admired Ethiopia's Shadow in America since I heard it played by the BBC National Orchestra of Wales. I think it is Florence Price's greatest tone poem, and I was struck that there hadn't yet been a recording made by an American orchestra.
Meanwhile, Soul Force is inspired by a quote in Dr Martin Luther King, Jr's 'I Have a Dream' speech. As Montgomery says, the piece 'attempts to portray the notion of a voice that struggles to be heard beyond the shackles of oppression'. It was only after choosing Montgomery's work that I was reminded that she is an alumna of New York Youth Symphony! Soul Force carries a groove – our percussion section is quite busy during this piece, and Adriana Harrison does a fantastic job on the drum set.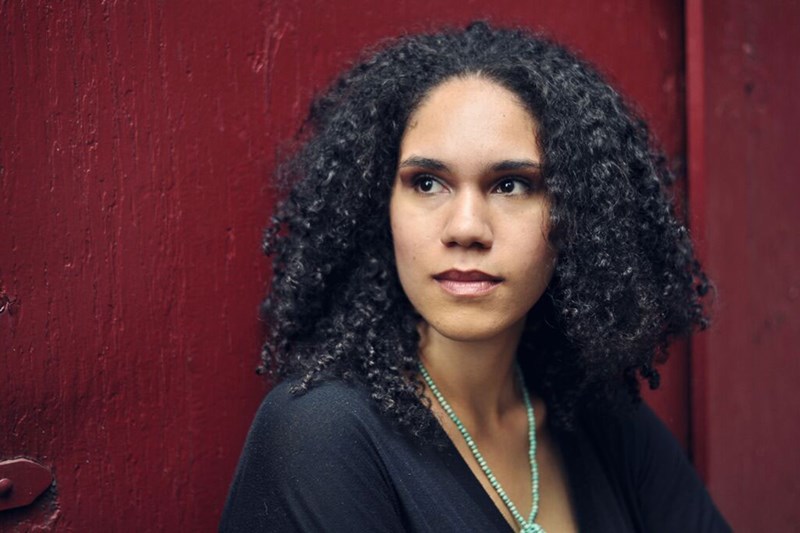 Jessie Montgomery: her work Soul Force is inspired by Dr Martin Luther King
Making a recording in 2020 required navigating Covid, which essentially meant reinventing the wheel. Everything from the rehearsal process (which was conducted nearly entirely online) to the method of in-person recording was redesigned to prioritize everyone's safety. Though it was unconventional, it worked brilliantly, without compromising musical quality or experiencing a single infection! Here's a behind-the-scenes video that highlights our process:
In my career, I have been privileged to work with youth and professional orchestras from all over the world. The New York Youth Symphony is one of the most special ensembles I have ever led. The maturity of their technique and musicianship is unbelievably advanced, and their passion is evident at their concerts and on these recordings. If you haven't heard this remarkable orchestra play, this album is the perfect opportunity to become acquainted. And they're all the more remarkable for having risen to the occasion despite the circumstances. I couldn't be prouder of the entire organization and our exemplary production team, especially our producer Judith Sherman, who worked tirelessly to bring these recordings to life.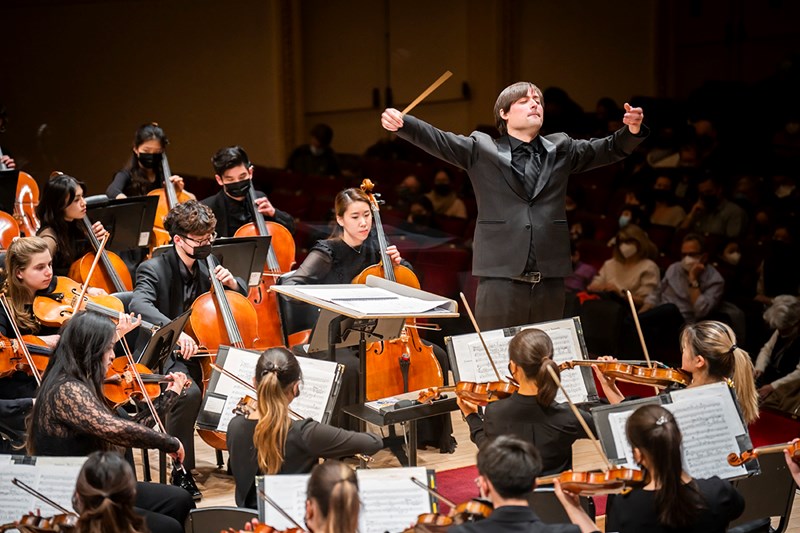 Michael Repper Conducting NYYS at Carnegie (Photo Credit: Chris Lee)
Ultimately, my hope for this album is that more people and orchestras will fall in love with this music in the same way that we did, and decide to play it themselves. In that spirit, I hope you will listen to the album, enjoy it, and share it!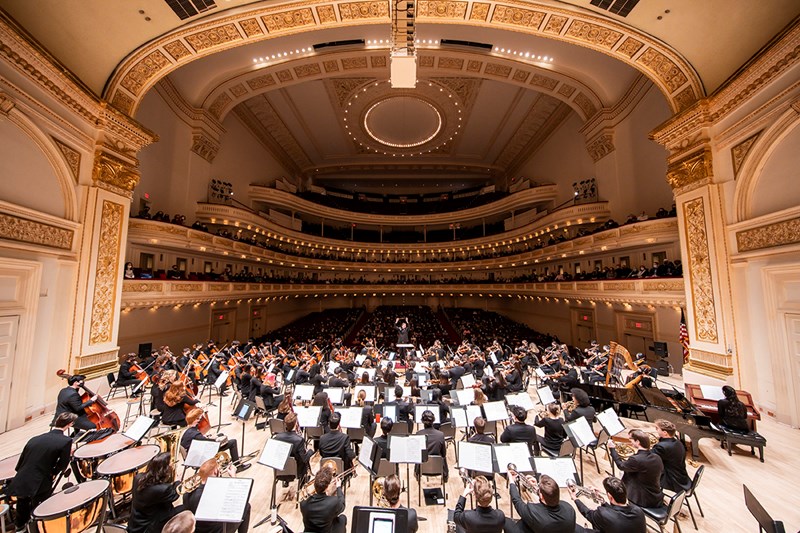 NYYS at Carnegie (Photo Credit: Chris Lee)
You can listen to the New York Youth Symphony's debut album below, via Apple Music. 
Welcome to

Gramophone

...
We have been writing about classical music for our dedicated and knowledgeable readers since 1923 and we would love you to join them.
Subscribing to Gramophone is easy, you can choose how you want to enjoy each new issue (our beautifully produced printed magazine or the digital edition, or both) and also whether you would like access to our complete digital archive (stretching back to our very first issue in April 1923) and unparalleled Reviews Database, covering 50,000 albums and written by leading experts in their field.
To find the perfect subscription for you, simply visit: gramophone.co.uk/subscribe