Celebrating St Hildegard of Bingen
Tuesday, May 10, 2022
On the 10th anniversary of her canonisation, Voice offer an exclusive track, and explore what the medieval composer's music means to them
We formed Voice in 2006 for the love of singing together and to reignite a musical relationship that had begun in our early teens when we were all members of the Oxford Girls' Choir, directed by Richard Vendome. Stevie Wishart had worked with the choir to bring young singers into her group, Sinfonye, to replicate the musical sound of St Hildegard of Bingen's 12th Century monastery where both women and girls would have sung the liturgy together. We were fortunate to be part of Sinfonye for many years, performing her chants across the UK, Europe, and USA alongside singers who have remained friends and mentors, namely Vivian Ellis.
Revered as a saint for centuries, Pope Benedict XVI canonised Hildegard on May 10, 2012. It is not by chance, therefore, that we have chosen to celebrate her work this year with the release of our album, Hildegard Portraits, and an exclusive single release Nunc gaudeant.
St Hildegard of Bingen (1098 - 1179) joined the monastery in Disibodenberg, German Rhineland, when she was just eight years old and she stayed there for nearly 40 years, eventually becoming abbess in 1136. She composed 77 liturgical chants and a morality play, Ordo virtutem (Order of the Virtues). Her chants (written c.1140-60) are collected in her body of work, Symphonie armonie celestium revelationum, The Symphony of the Harmony of the Celestial Revelations.
We were so fortunate to have been introduced to Hildegard's music at a young age as it meant that when we formed Voice, we understood how to approach the intricate melodies and flourishes of ornamentation that she used in her chants. Her music is extraordinary for its use of extended vocal lines or 'melisma' which is where a single syllable is sung over many notes. This extensive use of melisma means that when we are learning a chant, it is crucial that we spend time working on a blended sound, especially as our individual voices are so different in timbre. Over the years of singing together, it is Hildegard's music that has provided the canvas for us to work carefully on our blended sound and listeners often comment that they cannot tell our voices apart. 
We perform from Stevie Wishart's transcriptions of Hildegard's chants, spending time on the Latin to get inside the text and relate it to Hildegard's choice of melody or phrasing. The texts themselves conjure up beautiful imagery from nature, womanhood, spirituality, love, and fertility. Nunc gaudeant is a robust and uplifting antiphon whose opening phrase instructs us, 'Now let the motherly womb of the Church rejoice'. This is Voice's arrangement of the chant where we make greater use of harmony, drone (a single held note), and organum (in-toning the text on a single note), than would be found in a more traditional setting.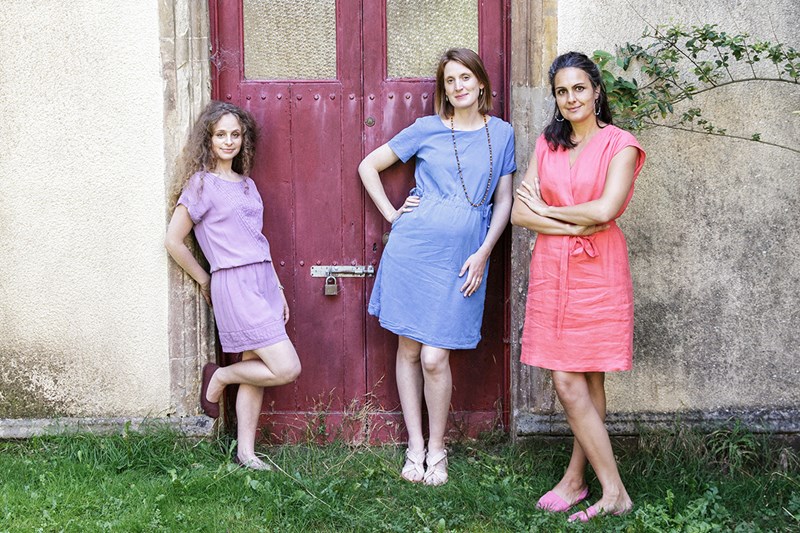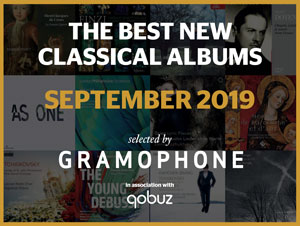 Voice: celebrating 10 years of Hildegard's canonisation - and 15 years of singing together (photo: Viktoria Kuti Photography)
We have found a great freedom when we perform Hildegard's music by committing it to memory. This is quite a feat sometimes when the melodies are so intricate but well worth it to be able to listen carefully to each other and to make the best use of the performance space. Often we will process through the audience while singing an antiphon and we will sing around the audience to create a surround-sound effect. For each chant, we choose who will lead and, although this will be imperceptible to our audience, it is essential for sustaining our unison sound.
Hildegard's music has been with us for so many years and, as we celebrate 15 years of singing together as Voice, it seems fitting that we mark this with the release of Hildegard Portraits. Our album shines a light on this extraordinary woman both through her own music and through contemporary settings and interpretations by wonderful composers.
Stevie Wishart, Ivan Moody, Laura Moody, Marcus Davidson, Emily Levy and Tim Lea Young all feature on Hildegard Portraits and we are so fortunate that many of their compositions were written especially for Voice. What's more, these pieces illustrate the resonance that Hildegard has today where both her music and her words provide inspiration for new music. Hildegard Portraits aims to continue her presence with modern-day audiences alongside showcasing exciting reimaginings of the sounds, ideas, and beliefs she first explored.
Voice are Emily Burn, Victoria Couper, and Clemmie Franks. 
Hildegard Portraits will be released on SOMM Recordings on June 17.  
You can hear Voice perform pieces from the album at festivals across the UK this year. For full details, visit voicetrio.co.uk