Finding harmony through music
Didi Xiao
Thursday, February 3, 2022
Pianist Didi Xiao reflects on the role music can play in bridging divides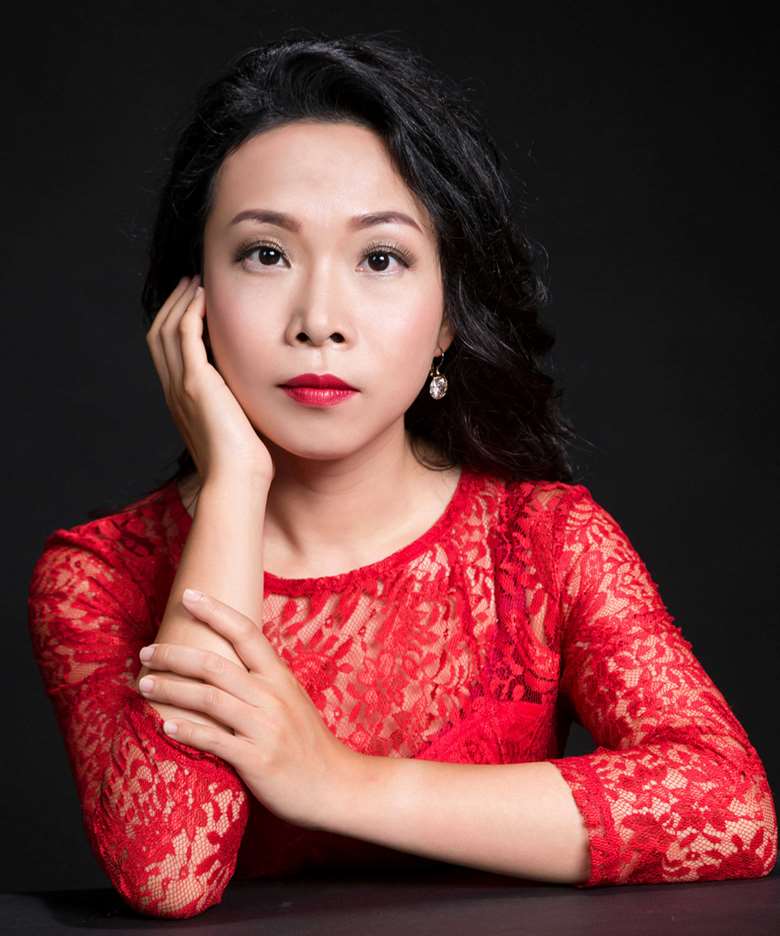 I speak fluent Mandarin, Cantonese and English, but the most powerful language I am fortunate enough to know – music – is the only one that requires no translation. This universal language can teleport us from place to place and time to time, can move you to tears and make you giggle, all without the need for subtitles. Music has the capacity to touch the innermost reaches of the soul. We probably all know or have experienced the power of music, but when fighting disease and rescuing economies become our priorities, where does music fit in? What is its role to be during these extraordinary times? Should it give way to the big wheels of grand strategy, or is it a magic wand with the power to brighten up the world and bring hope in hard times?
One of my aspirations is to be a cultural ambassador, using art to break down cultural barriers and bring people together, and it's a role I take very seriously. I was recently honoured to take part in a virtual reality project for an international event. I performed a popular Chinese folk tune (LiuYang River) and shared the story of my own journey from East to West while the camera took the audience on a magnificent journey across China. This wasn't my first encounter with music diplomacy – back in the '90s, my first international trip took me to Kuala Lumpur performing the Yellow River Concerto (the most well-known Chinese Piano work) for the Malaysian Royal Family.
I also vividly remember playing in a small church in the West Midlands in my first, bleak, winter in the UK. Out of homesickness, I decided to play a traditional tune from my hometown as an encore, a tune my Mom used to hum at bedtime. When the recital finished, an old English gentleman came up to me with tears swelling in his eyes, and said: 'I lost my Mum this week and that encore gave me so much comfort, thank you!' I have played in many prestigious venues since then, but that particular connection remains as one of my fondest memories. In all of these cases, music was the universal language of communication that demonstrated how music bridges between people from different backgrounds, races and cultures. It's a lesson that I was far from first to learn.
Historically, there have been many examples of music working on the front-line of diplomacy. In 1958, the American pianist Van Cliburn won the first International Tchaikovsky Piano Competition in Moscow; Russian audiences adored him, despite his 'enemy' status. In 1967, in an effort to promote a peaceful philosophy in the midst of the Vietnam War, The Beatles wrote and performed 'All You Need Is Love' as part of a global broadcast event boasting an estimated 400 million viewers, the largest TV audience ever at that time. Jointly founded in 1999 by Argentine-Israeli pianist and conductor Daniel Barenboim and the late Palestinian-American scholar Edward Said, the West-Eastern Divan Orchestra unites young musicians from Israel, Palestine and several Arab countries to promote inter-cultural dialogue through music, promote mutual understanding and facilitate a resolution to the Arab-Israeli conflict. And the list goes on and on …
How on earth can an oriental tune touch a western heart so deeply and immediately, enable new friendships or even form a bridge between conflicts? Maybe we just underestimate the influence of music. It is well understood that communication increases empathy and if we can't communicate in the spoken languages, perhaps it's not so surprising that music fills that void; as has been so famously said: 'where language ends, music starts'. And there is evidence to support it: according to a 2007 Stanford University School of Medicine study into neural dynamics, music, and classical music specifically, can help our brains absorb and interpret new information more easily. Scientists have found lots of evidence that music plays a tremendous role in our brain – as a Johns Hopkins otolaryngologist put it: 'Listening to or playing music provides a total brain workout'. Furthermore, recent research has provided evidence that musical interaction can promote empathy, finding that children who listened to music demonstrated greater emotional empathy and were better able to match expressions to a character's emotion, suggesting that interacting through music may hone our general ability to share the psychological states of others. By creating mutual understanding and expressing emotions, friendships and connections can be built and developed, whether in the playground or in the corridors of power.
The modern world can seem full of uncertainty and division, and we may tend to focus on our differences rather than similarities. With people locked down and physically separated, traditional communication has encountered barriers on an individual and international level. This is dangerous yet understandable, because insecurity can often lead to fear, leading us to worry unnecessarily – and believe me, I've been there! I remember my first attempt at public speaking. To introduce my music in a second language was a nerve-racking experience. I was so concerned about my accent and whether or not the audience would understand me that I could barely concentrate on my programme. So I talked to my then Professor, Mark Racz, and what he said completely changed my perspective: 'Didi, your accent makes you stand out, because it's exotic, if you speak pure English then you are just like anybody else!' – and he reminded me that I'd be spending the majority of the concert 'speaking' in a universal language so an accent and a little poor grammar was hardly going to upset anyone. It was a moment of epiphany, it made me realise that disadvantage is a boundary which you put upon yourself. You can turn weaknesses into features, mistakes into miracles if you fully accept who you are and embrace our differences. 
Once again, the magic and power of music inspired me to reach out and connect with strangers. I was convinced of music's power and relevance and, in my own small way, I tried to wield it for good. Since then I've developed a summer school that enables foreign music students to spend their summer in the UK, curated the 'Bridge Project' and directed the 'Didi & Friends Chinese New Year Celebration' concert series. Both programmes mix western and eastern art forms to explore how music can bring people together and celebrate our uniqueness.
Music is as powerful and important, if not more so, today than ever. Looking into the future, it's vital that this generation of musicians and those that follow continue to explore the possibilities that the internet and new technologies like artificial intelligence, virtual reality and meta-worlds provide. Such developments may maximise opportunities for communication, help build relationships of mutual understanding and support relationships that spark imaginations across boundaries. And as they do so, lets us remember the role that cultural diplomacy can bring in shaping and amplifying the essence of societies across the world – something that is more critical than ever today. We must embrace and share our cultural diversity, learn to turn our differences into instruments of empathy and use these tools to compose a symphony that connects people and brings peace and cooperation through harmony.
You can watch this year's Didi & Friends Chinese New Year Celebration Concert below:
Welcome to

Gramophone

...
We have been writing about classical music for our dedicated and knowledgeable readers since 1923 and we would love you to join them.
Subscribing to Gramophone is easy, you can choose how you want to enjoy each new issue (our beautifully produced printed magazine or the digital edition, or both) and also whether you would like access to our complete digital archive (stretching back to our very first issue in April 1923) and unparalleled Reviews Database, covering 50,000 albums and written by leading experts in their field.
To find the perfect subscription for you, simply visit: gramophone.co.uk/subscribe