Five premieres, women composers and the joy of performing new music
Gabriella Di Laccio
Friday, October 15, 2021
The soprano Gabriella Di Laccio on why the voices of female composers deserve to be heard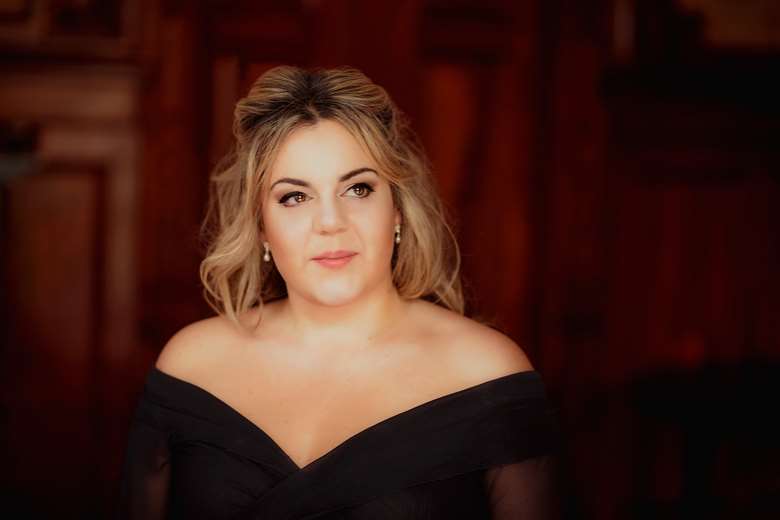 Over the next few weeks I will have the joy of performing premieres by the incredible composers Nicola LeFanu, Anna Appleby, Kristina Arakelyan, Joanna Ward and Lucas Jordan. Cancelled more than once because of the pandemic, these concerts – billed as 'New Music 2021' – have been a long time coming. They are part of a series of events organised by Donne, Women in Music with the support of the PRS Foundation, Wolfson College and the Guildhall School of Music and Drama. Having to wait so long has its benefits, however; I've enjoyed the extended collaboration with these wonderful artists, being part of the creative process in bringing new music to life.
When I started the project Donne, Women in Music – which is now a charitable foundation, bringing much inspiration to my life and to many artists around the world – I did so simply because I wanted to do my part, as a woman and as a musician, to celebrate the many women who were absent from my musical education, my professional career, and the concerts and productions I have been taking part in for so many years. Did I miss an important lesson at college? It certainly felt like it. We were not talking a few dozen women, we were talking thousands. The Donne Foundation aims to amplify the stories of these women, their music, their incredible contribution and their continuing inspiration.
So much has happened since my initial attempt back in 2018. What can just one soprano do? Well, as it turns out, more than one might think. And that's testament to the remarkable talent out there, which drives me on to make a difference. I am in contact with more than 2000 women composers worldwide. I joke often that I now need a parallel life to sing all the repertoire that I keep discovering. My husband now calls me an 'artivist', which I actually like! There are simply too many songs we still haven't heard, too many stories that still have to be told, too many names that we are still missing from our concert halls, too many role models who should be receiving protagonist roles in the music industry in order to inspire future generations.
There is much more to be done for women in music – Donne's latest Equality & Diversity in Concerts Halls survey shows that only five per cent of pieces played by 100 orchestras worldwide were composed by women. There is still much to be done to support new music by women. So, what better opportunity to raise awareness than these wonderful concerts? I've had a wonderful time preparing the repertoire with my very talented colleagues, Lucas Jordan (piano) and Clélia Iruzun (flute), and collaborating with the composers themselves.

The centrepiece of the programme is The Moth-Ghost by Nicola LeFanu, specially commissioned for this event. It sets a poem written by James Harpur describing the feelings of Thetis, a sea goddess of Greek mythology, mother of Achilles. It's a real privilege to perform a work with so much musical imagery, dramatic expression and nuance. In addition, the concert will present other pieces specially written for this performance by Kristina Arakelyan and Joanna Ward, as well as world- and UK-premiere performances by Anna Appleby and Lucas Jordan. I am grateful to them all for giving me the honour of performing their music.
---
'New Music 2021' is performed in London on October 21 at St James Sussex Gardens and in Oxford on October 27 at the Leonard Wolfson Auditorium.
For more information about 'Donne, Women in Music', a charitable foundation that is here to make a positive change in the fight against gender inequality within the music industry, visit donne-uk.org