Follow the Van Cliburn International Piano Competition with Gramophone
Wednesday, June 1, 2022
Every performance at this year's Cliburn Competition will be covered in daily blogs by Gramophone's resident piano expert, Jed Distler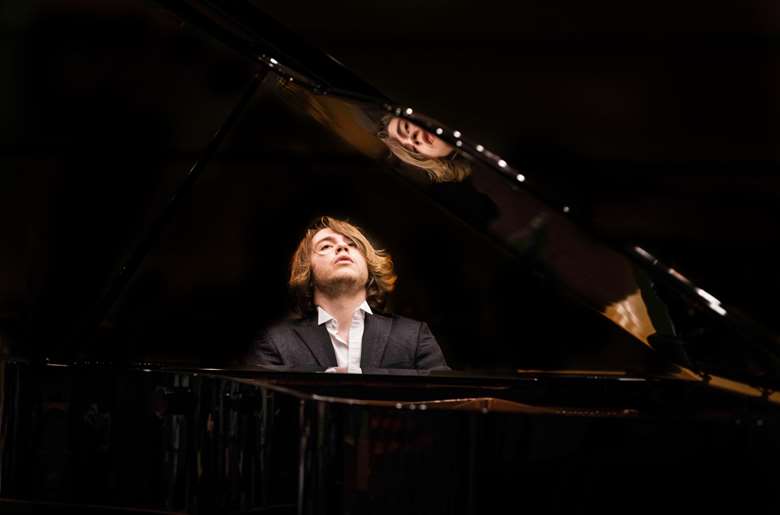 Gramophone is delighted to be a Media Partner of this year's Van Cliburn International Piano Competition.
We will be publishing a daily blog by our piano expert Jed Distler who will be watching proceedings unfold.
See also: 50 of the greatest classical pianists on record

The competition runs from June 2-18 and you can follow the action yourself by visiting cliburn.org (where you can also cast your vote for the winner of the Carla and Kelly Thompson Audience Award), medici.tv or YouTube.
Below are the performance details of the preliminary round (times listed are local to Fort Worth, Texas, USA) and you will be be able to follow all of the performances live.
Jed Distler will be providing his analysis and reactions to the performances in daily blogs here on the Gramophone website.
Preliminary Round
Thursday, June 2, 2022
Preliminary Recital 1
10:00am Georgijs Osokins, Latvia, age 27
10:45am Elizaveta Kliuchereva, Russia, 23
11:45am Ziyu Liu, China, 24
Preliminary Recital 2
2:30pm Jonathan Mak, Canada, 25
3:15pm Anna Geniushene, Russia, 31
4:15pm Andrew Li, United States, 22
5:00pm Denis Linnik, Belarus, 26
Preliminary Recital 3
7:30pm Tianxu An, China, 23
8:15pm Arseniy Gusev, Russia, 23
9:15pm Masaya Kamei, Japan, 20
Friday, June 3, 2022
Preliminary Recital 4
10:00am Clayton Stephenson, United States, 23
10:45am Yangrui Cai, China, 21
11:45am Sergey Tanin, Russia, 26
Preliminary Recital 5
2:30pm Albert Cano Smit, Spain/Netherlands, 25
3:15pm Yuki Yoshimi, Japan, 22
4:15pm Vitaly Starikov, Russia, 27
5:00pm Xiaolu Zang, China, 22
Preliminary Recital 6
7:30pm Uladzislau Khandohi, Belarus, 20
8:15pm Francesco Granata, Italy, 23
9:15pm Yutong Sun, China, 26
Saturday, June 4, 2022
Preliminary Recital 7
10:00am Shuan Hern Lee, Australia, 19
10:45am Marcel Tadokoro, France/Japan, 28
11:45am Federico Gad Crema, Italy, 23
Preliminary Recital 8
2:30pm Honggi Kim, South Korea, 30
3:15pm Kate Liu, United States, 28
4:15pm Jinhyung Park, South Korea, 26
5:00pm Dmytro Choni, Ukraine, 28
Preliminary Recital 9
7:30pm Changyong Shin, South Korea, 28
8:15pm Ilya Shmukler, Russia, 27
9:15pm Yunchan Lim, South Korea, 18